ACE EPIC NPS Grand Teton National Park Trails Intern AmeriCorps Jobs at American Conservation Experience - EPIC
Sample ACE EPIC NPS Grand Teton National Park Trails Intern AmeriCorps Job Description
ACE EPIC NPS Grand Teton National Park - Trails Intern - AmeriCorps
Summary: American Conservation Experience (ACE), a nonprofit Conservation Corps, in partnership with Grand Teton National Park, is seeking ONE Trail Crew Intern to work with Facilities Management on the trail crew, as part of the NPS Academy cohort. During this 12 or 16-week internship, the intern will work on a variety of trail projects withinGrand Teton while learning about the National Park Service (NPS) as a career path.
These opportunities are intended for enthusiastic individuals from traditionally underrepresented communities in the NPS and who are interested in learning how to manage and maintain trails, gain in-depth experience working alongside the NPS, and learning and implementing its mission.
Start Date: Summer 2020 
End Date: up to 16 weeks from start date, flexibility with the start date may be required
* A minimum 12-week commitment is required, as is the March 9-13 spring break orientation in Jackson, Wyoming all food & expenses covered for orientation*
About NPS Academy:  The NPS Academy is an innovative and immersive program designed to introduce diverse and currently underrepresented undergraduate or graduate students, ages 18 to 30 to career opportunities with the NPS.  The program includes a spring orientation week at Grand Teton National Park (GRTE) and summer internship experience. 
Successful candidates come away equipped with enthusiasm, professionalism, a strong work ethic and knowledge about the NPS mission and Universal Competencies. The NPS Academy maximizes career opportunities with NPS through training and hands on experiences.  Goals of the Academy are to: 
Connect diverse students with hands-on and experiential opportunities, introducing career paths within the NPS;

Develop "on-the-job" training to participants through summer internships at national park units;

Foster NPS mentor relationships deepening students' knowledge of and connection to the NPS;

Provide ambassador roles for students to engage their college, university or community, sharing their experience and promoting NPS and stewardship opportunities with their peers and faculty.
Location, Grand Teton National Park:  The town of Jackson offers a variety of amenities and services in close proximity to Grand Teton National Park. Jackson is only four miles from the southern boundary of Grand Teton, 12 miles from Moose, 20 miles from Jenny Lake, and 41 miles from Colter Bay. The year-round population of Jackson is about 10,000 people. However, millions of visitors come through every year, which means that Jackson offers many amenities that you don't normally see in a town of that size. The Grand Tetons are a magnificent mountain range in this northwestern region of Wyoming, with the small town of Jackson Hole in its foothills. The Grand Teton rises to 13,770 feet, 7,000 feet about the valley floor.  Numerous peoples have roamed these lands, showing first signs from various Native American tribes around 11,000 years ago, from the ranchers and trappers of the 1800's, to the homesteaders and modern-day conservationists that support the park.  Grand Teton National Park is rich in history of human cultures and biological diversity, being a part of the Greater Yellowstone Ecosystem.  
Project Website: For more information about Grand Teton National Park please visit (nps.gov/grte)
For more information regarding the ACE Internship Program, please visit: www.usaconservation.orgor npsacademy.org.
Compensation: Once fully enrolled the ACE Intern is expected to contribute ~40 hours/week and will receive a living allowance of $400/week to cover the costs of food and incidental expenses, dispersed bi-weekly.
Housing: Housing and travel to and from park location will be provided.  ACE interns will be accommodated in park housing at no cost for the duration of the internship. Housing is within walking or biking distance from work site. Accommodations range from dorm style to shared apartment.
AmeriCorps: This position may be eligible for a 450-hour AmeriCorps Education Award ($1612.43) upon successful completion of internship service hours. Additional enrollment is required.
Scheduling: 4 ten-hour days (Monday through Thursday) and 3 days off (Friday through Sunday). Work day starts at 7 am.
Position Description: This position will involve supporting aspects of trail restoration, erosion control, and construction and will be based almost entirely outdoors. This intern may also have the opportunity to create education and implementation of Leave No Trace principles. They will operate equipment and tools to perform daily tasks and work with a team on a number of different field projects.  Fieldwork will be challenging and rewarding, and offer opportunities to grow in teamwork, physical labor, and personal development.
Projects in other park divisions may also be available to round out the internship. An interest in field work and outdoor recreation would be helpful for this internship. Applicants should have a positive attitude, ability to work cooperatively on a team in a variety of temperatures and outdoor conditions.  The summer position is based in Moose, Wyoming.
Additional Experience: GRTE provides a spectrum of experience intended to grow the interns through field experience and training, assistance integrating into park life, and building strong connections among interns and personnel for future support as they pursue NPS careers. Each intern will be assigned a mentor in their park district who will meet with them regularly to provide insight, help adjust to park life, edit their resume and assist the intern in creating an individual career development plan.
A number of GRTE staff members have previously served as mentors, and the Outreach Program Manager incorporates time during the pre-season workshop so that previous mentors can share best practices with new mentors. Supervisors will meet with interns to establish duties, performance expectations, and operations.
Onsite park leads will assure that interns are trained sufficiently, whether formally or on the job, to perform up to expectations and they will assign clear tasks and goals. As needed, supervisors will coach, evaluate and counsel interns. The park leads all agree that the program is developmental and will allow interns to shadow jobs, meet with mentors and participate in trainings during the interns' scheduled work week.  ACE and the Outreach Program Manager will conduct a workshop for NPS supervisors/mentors on cultural awareness and coaching interns who are new to the NPS and/or the outdoors.
To facilitate practicing their ambassador roles, interns are invited to shadow or present to GRTE high school programs including Pura Vida, Tribal Youth Crews and the Youth Conservation Program (YCP).
Qualifications: Applicants for the position must hold or be pursuing a minimum of a bachelor's degree or have relevant experience in subject areas such as GPS/GIS, earth sciences, forestry, resource management, ecological restoration or similar fields.
Required:
U.S. Citizen or Permanent Resident

Be able to attend spring break orientation in March 9-13, 2020.
Must be 18-30 years of age and/or:

Interns must be 21+ to secure ACE position that requires operation of agency or ACE vehicles for duties.  When driving is required valid driver's license and a clean driving record are necessary.

documentation to be provided upon request.

Military Veterans up to 35 are encouraged to apply
Ability to work alone and in a group

Proficient in English

Ability to undergo a federal criminal background check is required

Be able and willing to work outside all day

Be able walk long distances wearing heavy packs 
Preferred:
Some experience or willingness to learn about backpacking, camping, GPS, hand tools, power tools, and vegetation. Intern will attend new employee orientation, federal job search and resume workshop and will also be placed with a mentor in Grand Teton National Park. 
To Apply: Please submit your resume, thoughtful cover letter, and contact for three professional/academic references to the online application page for this position here: https://usaconservation.applicantpool.com/jobs/
NOTE: Early consideration will be given as resumes are received. This position may close at any time. If you have any questions regarding this position please feel free to contact ACE EPIC NPS Division Director, Peter Woodruff: (801)-989-7069 or pwoodruff@usaconservation.org.
Current Openings for ACE EPIC NPS Grand Teton National Park Trails Intern AmeriCorps Jobs at American Conservation Experience - EPIC
Below are some job listings at American Conservation Experience - EPIC that match the common job title you have selected.
| Opportunity Title | Agency | Location | Employment Type | Program |
| --- | --- | --- | --- | --- |
Sorry, we have no current opportunities. Thanks for your interest and please check back on this site for changes.
To view other job opportunities in our organization, click here: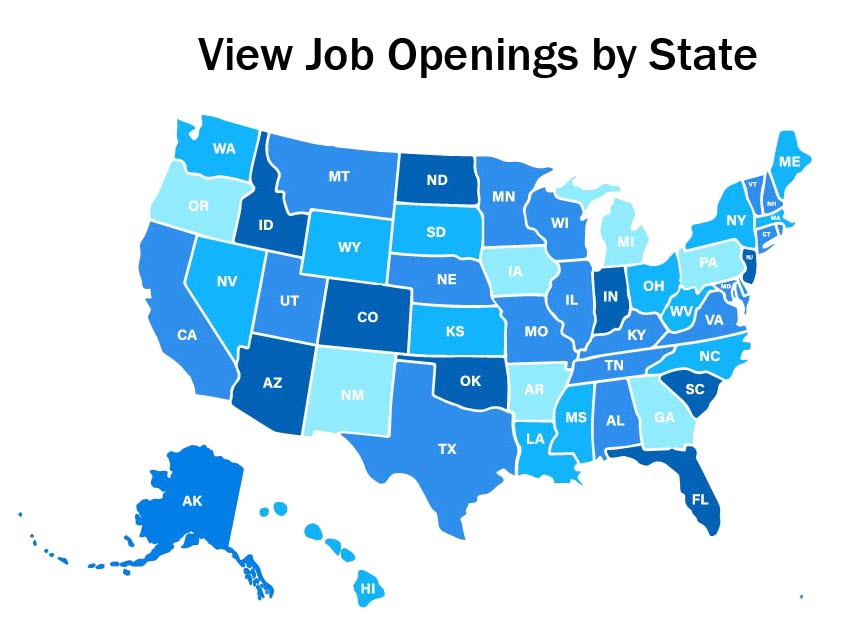 Want to be notified each time a new opportunity is posted? Click here! Subscribe by email to American Conservation Experience - EPIC
 Subscribe in a reader