ACE Youth Conservation Program Team Leader Cumberland Island National Seashore Jobs at American Conservation Experience - EPIC
Sample ACE Youth Conservation Program Team Leader Cumberland Island National Seashore Job Description
ACE Youth Conservation Program Team Leader - Cumberland Island National Seashore
Summer Conservation Leadership Opportunity


Summary: American Conservation Experience (ACE), a nonprofit conservation corps, is seeking professional, enthusiastic, and qualified applicants to lead, educate, and inspire local high school students for its summer Youth Conservation program at Cumberland Island National Seashore, located off the coast of Georgia!
Serving as a Youth Conservation Program Team Leader with ACE will not only have a lifelong impact on you but also on the youth participating in the program. For eight weeks during the summer, you will help engage, educate, and inspire teens (ages 15-17) while leading them on various environmental and conservation projects in partnership with the National Park Service (NPS). During the summer programs, participating youth will not only learn about conservation through hands-on field projects but also gain important skills in leadership, self-confidence, and teamwork. As an ACE Team Leader at Cumberland Island National Seashore, you will help effectively lead the youth towards accomplishing field projects while helping them become connected to their National Parks and help inspire them to become lifelong conservation stewards. The youth members will not only learn about the environment and conservation, they will also learn how to perform work projects as a team and develop skills necessary to succeed in the workplace.
Position Description:
As the ACE Youth Conservation Program Team Leader, you will help lead a crew of five-six locally recruited high school students to complete a variety of conservation field projects and environmental education activities within the Cumberland Island National Seashore located just a 30 minute boat ride from the coast of Georgia.
Throughout the eight week summer program, the ACE youth crew may conduct the following:
Trail maintenance and construction

Wildlife Management projects

Recreational site stewardship

Campsite maintenance, painting, and fencing

Habitat Restoration

Historic preservation/conservation

Cultural resource management

Invasive plant removal
Each week, the youth crew will also participate in various environmental education activities to learn more about the different career opportunities within the NPS and conservation. As the ACE Team Leader, you will be responsible for the overall safety of the crew and providing the necessary field leadership and skills training to accomplish the field projects, as well as leading environmental and outdoor education activities.
Specific duties will include:
Assist the NPS with providing the day-to-day supervision of the crew on projects, as well as safely transporting the crew to project sites

Teach and enforce safe field practices and tool use

Communicate and work closely with project partners with weekly projects

Document project progress through photo and GPS field data collection for weekly project reports

Foster strong work habits, conservation stewardship and team unity

Motivate, inspire, and mentor youth to become strong leaders in conservation and their communities
The ACE Youth Conservation Program Team Leader must have strong interest and/or experience teaching or working with youth and be able to maintain a positive work environment to motivate youth in an outdoor setting.
Program Dates: June 2018 - August 2018.

This position is an immediate openning! The position will be for 8 weeks.
Benefits: ACE Youth Program Teen Leader will receive a weekly base salary of $520, contributing 40 hours per week for 8 weeks. Onsite NPS housing on the island will be provided at no cost for the duration of the summer program.
Qualifications:
Must be a minimum of 20 years of age

Must have the ability to legally work in the US

Must be willing and able to undergo a Federal criminal history background check

Must possess or be willing to obtain Wilderness First Aid, CPR, and BBP Certifications

Must possess a valid driver's license and a clean MVR that meets ACE's standards

Must be physically fit and able to perform a wide variety of physical manual labor for extended periods of time (up to 8 hours/day), often in adverse weather conditions in an outdoor setting

Must be able to maintain professional communication and relations with project partners, ACE staff, youth members and the general public

Must have 3-months experience with conservation work skills or related skills (Preferred: Trail construction/maintenance, habitat restoration, invasive plant removal, wildlife management, chainsaw)

Must be organized and positive and be able to communicate with people of all ages and backgrounds

Commitment to ACE's mission and to public service through youth development and volunteerism.
Preferred Qualifications:
Experience working with high school youth (ages 15-17)

Experience in environmental education leadership and/or facilitation

Experience in natural resource management

Experience working with youth in an outdoor setting

Experience and understand of working with underserved youth
Are you interested in joining the ACE Youth Conservation Program this summer?
Please upload your resume, thoughtful cover letter, and contact for three professional references to the APPLY NOW on this page.
Please note that this announcement may close at any time. This position will be open until the position is filled.
Current Openings for ACE Youth Conservation Program Team Leader Cumberland Island National Seashore Jobs at American Conservation Experience - EPIC
Below are some job listings at American Conservation Experience - EPIC that match the common job title you have selected.
| Opportunity Title | Agency | Location | Employment Type | Program |
| --- | --- | --- | --- | --- |
Sorry, we have no current opportunities. Thanks for your interest and please check back on this site for changes.
To view other job opportunities in our organization, click here: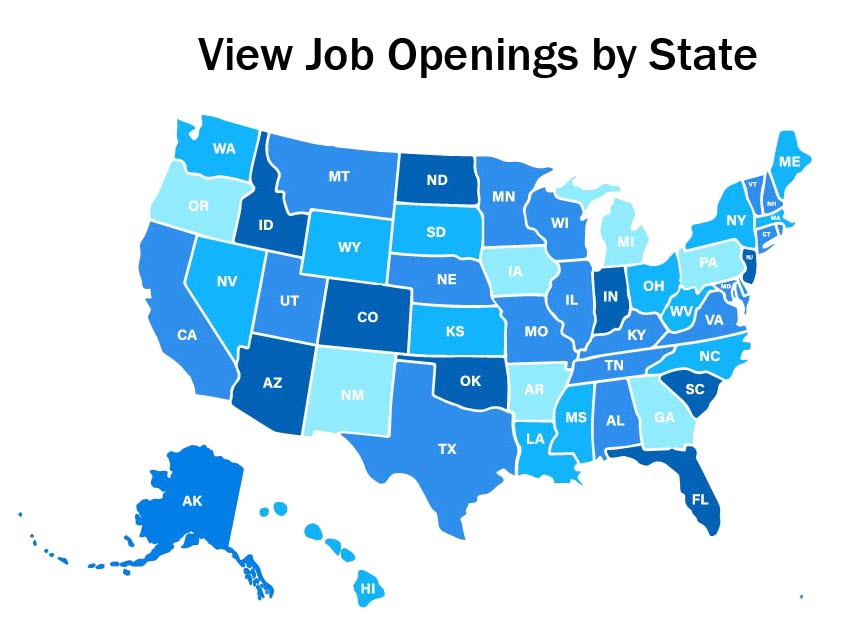 Want to be notified each time a new opportunity is posted? Click here! Subscribe by email to American Conservation Experience - EPIC
 Subscribe in a reader