CRDIP Curatorial Interns AmeriCorps Jobs at American Conservation Experience - EPIC
Sample CRDIP Curatorial Interns AmeriCorps Job Description
CRDIP Curatorial Interns- AmeriCorps
Summary: American Conservation Experience, a Non-Profit Conservation Corps, in partnership with the National Park Service, Saint-Gaudens National Historic Site is seeking TWO Curatorial Interns interested in dedicating 10 weeks in support of National Park Service. This is an opportunity for the prospective intern to receive practical hands-on experience working with cultural resources in the Curatorial Department at Saint-Gaudens National Historic Site.
This excellent opportunity is ideal for an enthusiastic young professional who is deeply committed to the preservation of our national parks. Applicants must have strong interest in a career in history preservation.
Start Date: June 5, 2017
End Date: August 11, 2017
Duration: A 10 week duration is required
Location: Cornish, NH
Project Partner Website: For more information regarding Saint-Gaudens National Historic Site, or the National Park Service, please visit www.nps.gov/saga/index.htm. For more information on the ACE Internship Program, please visit: www.usaconservation.org.
Compensation: $400/week, $640 relocation stipend
Housing: Park housing is located within walking distance to park. Shared housing is provided with 4 other seasonal workers in the same building with shared washrooms, kitchen and common area. Rooms will be assigned to each house member. Wi- is currently available through housing. Interns must move in 48 hours prior to their work start date. Arrivals must be during business hours from 9 am to 4:30 pm.
AmeriCorps: This position may be eligible for a 300 hour AmeriCorps Education Award ($1,221.96) upon successful completion of the term.
Position Description: Curatorial Interns receive practical hands-on experience working with cultural resources in the Curatorial Department at Saint-Gaudens National Historic Site. Interns assist with recording inventory for a vast collection featuring sculptural works in bronze and plaster, oil and watercolor paintings, prints, photographs, post cards and other ephemera, books, textiles, medals, coins, and ceramics. Interns learn proper object handling techniques and basic methods for object care, specifically treatments in bronze preservation. Interns assist with rehousing and labeling objects for storage, cataloging artifacts and maintaining archival records. Opportunities may exist for exhibit development, hosting and engaging public forums and contributing content for social media platforms. Responsibilities include routine maintenance of the historic home, art studio, and exhibit gallery spaces.
Mentoring: Curatorial staff will provide orientation to the park, historical overview and introduction to collections. Opportunities to gain a broader knowledge of the museum profession would include attending staff meetings, shadowing park staff in different activities, and outings to other museum institutions. Interns receive a cross-disciplinary approach to experiencing a museum work environment at the National Park level. Networking opportunities to collaborate on projects and events are made with nearby parks such as, Marsh-Billings Rockefeller National Historical Park in Woodstock, VT. Field trips are arranged with local cultural institutions to broaden the interns overall experience. Lectures, guest speakers and workshops will be arranged as needed. Arrangements are made with local universities, historic centers and libraries to accommodate interns during research projects.
Qualifications: The ideal candidate will be able to demonstrate their skills and experience through their resume and application and be in pursuit of or have a 4-year degree in museum studies, history, anthropology, archaeology, public history, or relevant field. A passion for cultural resource management and museum/collections work is required for this position.
Required:
US Citizenship or Permanent Resident

Intern must be between the ages of 18 and 35

Ability to undergo a federal criminal history check

A personal vehicle will be required as no mass transit is locally available

Effective oral and written communication skills

Precise attention to detail

Some knowledge of museum practices

Some knowledge of art and appreciation of history

Ability to work with park staff, independently or in a group

Possess excellent interpersonal skills

Be able to work both indoors and outdoors in all types of weather

(hot, cold, wet, dry)

Be somewhat dexterous and spatially mindful when exercising caution to care for and handle artifacts

Basic Computer skills (Word, Excel, PowerPoint)

Basic photography and photo editing skills
The intern must be willing to represent ACE and the NPS in a professional, positive, and enthusiastic manner. Drug users should not consider applying, as ACE reserves the right to require drug testing
To Apply: Please submit a thoughtful resume and cover letter along with 3 professional references using the APPLY NOW section located on the upper right hand corner of the position listing on our website here: https://usaconservationepic.applicantpool.com/jobs/
Note: Early consideration will be given as applications are received. This position can close at any time. If you have any questions regarding this position, please feel free to contact the Diversity, Inclusion, and Special Project Manager, Katy Dalrymple at 385.249.7215 or kdalrymple@usaconservation.org.
Current Openings for CRDIP Curatorial Interns AmeriCorps Jobs at American Conservation Experience - EPIC
Below are some job listings at American Conservation Experience - EPIC that match the common job title you have selected.
| Opportunity Title | Agency | Location | Employment Type | Program |
| --- | --- | --- | --- | --- |
Sorry, we have no current opportunities. Thanks for your interest and please check back on this site for changes.
To view other job opportunities in our organization, click here: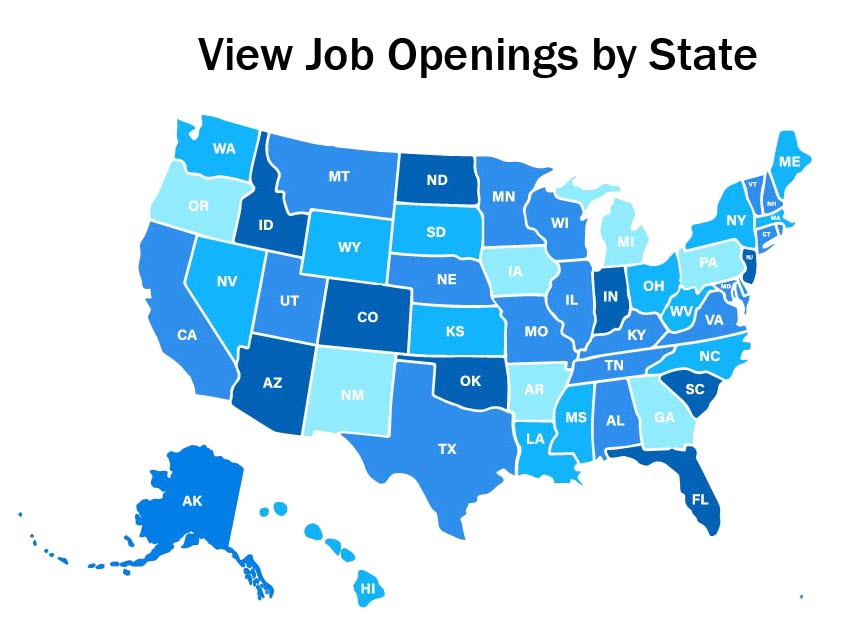 Want to be notified each time a new opportunity is posted? Click here! Subscribe by email to American Conservation Experience - EPIC
 Subscribe in a reader