CRDIP Exhibit Experience Longfellow House Washington\'s Headquarters National Historic Site Jobs at American Conservation Experience - EPIC
Sample CRDIP Exhibit Experience Longfellow House Washington\'s Headquarters National Historic Site Job Description
CRDIP Exhibit Experience- Longfellow House Washington's Headquarters National Historic Site
Summary: American Conservation Experience (ACE), a nonprofit Conservation Corps, in partnership with the National Park Service (NPS) is seeking an Exhibit Experience Member interested in dedicating 33 weeks to support Longfellow House Washington's Headquarters National Historic Site in museum collections, interpretation, and exhibit development.
For more information about ACE, please visit: www.usaconservation.org.
Start Date: May 9, 2022
End Date: December 23, 2022
The Cultural Resources Diversity Internship Program (CRDIP) is a professional development internship that introduces students, from backgrounds historically underrepresented in the National Parks, to career opportunities within Cultural Resource Management in the NPS. Applicants must be 18-30 (up to 35 for Veterans) and either A) in pursuit of a higher education degree or B) still be within two years of graduation from a degree program. CRDIP participants will have the opportunity to attend several professional development webinars as well as write blogs or create videos about their projects throughout the summer.
Location: Longfellow House-Washington's Headquarters National Historic Site preserves the home of Henry W. Longfellow, one of the world's foremost 19th century poets. The house also served as headquarters for General George Washington during the Siege of Boston, July 1775 - April 1776. In addition to its rich history, the site offers unique opportunities to explore 19th century literature and arts.
For more information regarding Longfellow House Washington's Headquarters National Historic Site, please visit their NPS website: https://www.nps.gov/long/index.htm
Living Allowance: ACE Member is expected to contribute ~40 hours/week and will receive a living allowance of $480/week to offset the costs of housing, food, and incidental expenses, dispersed bi-weekly.
Work Schedule: The ACE Member will work a Tuesday to Saturday schedule through the end of October and then will switch to a Monday to Friday schedule.
Housing: Housing is not provided by ACE or NPS and is the responsibility of the ACE member. A reimbursement of $1,100/month will be offered to help offset the cost of housing.
AmeriCorps: This position may be eligible for a 1,200-hour AmeriCorps Education Award ($4,441.50) upon successful completion of service hours.
Position Description: ​​In May 2022, Longfellow House-Washington's Headquarters National Historic Site (NHS) will open a new temporary exhibit gallery. The first exhibit, developed by the museum curator and curatorial team, will be on the "Longfellow Family in the Civil War." The ACE member will work to implement and refine the visitor experience of the exhibit space with the opening of the exhibit. This will include:
Piloting formal and informal gallery talks utilizing audience centered techniques

Providing informal interpretation in the exhibit space

Monitoring light levels in exhibit cases

Evaluating visitor experience and understanding
The ACE member will prepare a summative evaluation report, including lessons learned and recommendations for future exhibits. At the close of the exhibit in November 2022, they will assist in the deinstallation of the exhibit, including condition reports on objects as they are returned to storage. In the fall, the ACE member will work on front-end evaluation of the visitor experience and preparing a report to support exhibit planning and development for the May-October 2023 season. Both evaluation reports will directly inform the development of the 2023 and future exhibits, enabling the park to improve the visitor experience through better understanding of audience knowledge, expectations, and needs.
The ACE member will also have the opportunity to conduct object-based research in preparation for the development of the 2023 temporary exhibit, tentatively focused on Charles Longfellow's Japanese collection. They will also support and contribute to the development and installation of a small exhibit in the introductory space for house tours and a small exhibit in conjunction with the December 2022 Holiday Open House.
They will work closely with staff across divisions, including both interpretive rangers working with the public and curatorial staff (museum curator, archivist, and museum technician) working on exhibit development and fabrication and the care of objects on exhibit.
Qualifications:
Required
Interest or experience interacting with the public in a museum setting

Interest or experience in museum collections and exhibit development

Interest or experience in American history or literature

Willing and able to represent ACE and the partner organization in a professional, positive, and enthusiastic manner

Ability to be both self-directed/work alone, and be a positive, contributing member of a group

US Citizen or Permanent Resident

Willing to undergo and must pass required criminal history checks

Ability to perform the essential duties of the position with or without reasonable accommodation

ACE Members must verify that they are fully vaccinated for Covid-19 by the time they start their term or request a medical or religious exemption
To Apply: Please submit your resume, a cover letter demonstrating your interest and experience, and contact information for three professional/academic references to the online application page for this position here: https://usaconservation.applicantpool.com/jobs/. Early consideration will be given as resumes are received. If you have any questions regarding this position please feel free to contact ACE EPIC Program Manager, Jen Wells at jwells@usaconservation.org.
This position will close on Friday, March 4, 2022
EEO: American Conservation Experience provides equal employment opportunities (EEO) to all employees and applicants for employment without regard to race, color, religion, sex, national origin, age, disability or genetics. In addition to federal law requirements, American Conservation Experience complies with applicable state and local laws governing non-discrimination in employment in every location in which the company has facilities.
Current Openings for CRDIP Exhibit Experience Longfellow House Washington\'s Headquarters National Historic Site Jobs at American Conservation Experience - EPIC
Below are some job listings at American Conservation Experience - EPIC that match the common job title you have selected.
| Opportunity Title | Agency | Location | Employment Type | Program |
| --- | --- | --- | --- | --- |
Sorry, we have no current opportunities. Thanks for your interest and please check back on this site for changes.
To view other job opportunities in our organization, click here: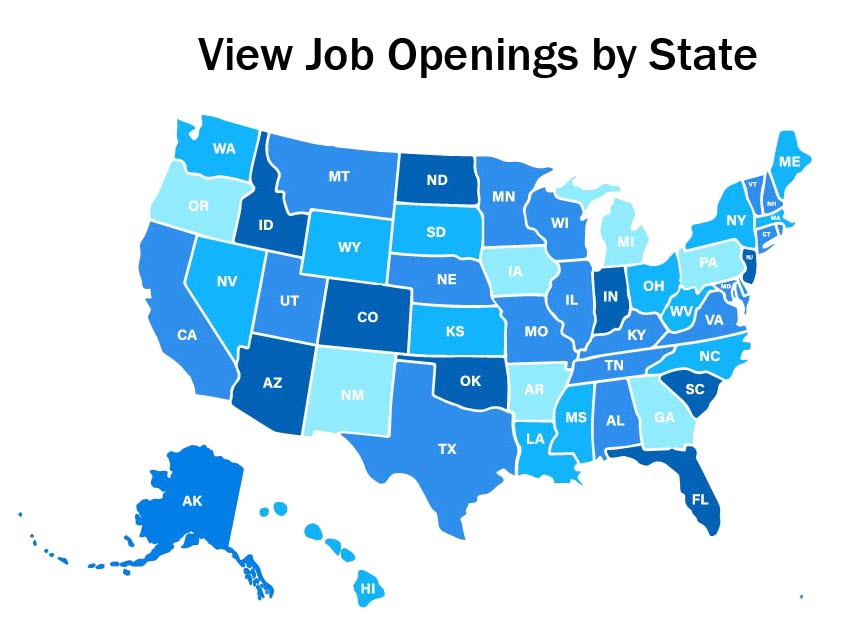 Want to be notified each time a new opportunity is posted? Click here! Subscribe by email to American Conservation Experience - EPIC
 Subscribe in a reader