Forest Vegetation and Rare Plant Monitoring Member Jobs at American Conservation Experience - EPIC
Sample Forest Vegetation and Rare Plant Monitoring Member Job Description
Forest Vegetation and Rare Plant Monitoring Member
Summary: American Conservation Experience, a nonprofit Conservation Corps, in partnership with the National Park Service, is seeking ONE Forest Vegetation and Rare Plant Monitoring Member to work alongside Shenandoah National Park staff collecting forest vegetation and rare plant monitoring data at sites throughout the park.
For more information about ACE, please visit: www.usaconservation.org.
Start Date: May 23, 2022
End Date: September 23, 2022 (or 18 weeks after start date)
*An 18-week commitment is required*
Location: Shenandoah National Park Headquarters, Luray, Virginia
Shenandoah National Park contains 196,000 forested acres along the crest of the Blue Ridge Mountains in northern Virginia. The Park's backcountry of steep rugged terrain contains 500 miles of trails, including 95 miles of the Appalachian National Scenic Trail, and nearly 80,000 acres of federally designated wilderness. Skyline Drive, the famous scenic tour road through the Park, follows the ridge crest for 105 miles and connects to the Blue Ridge Parkway.
Nearly two million people visit the Park each year to enjoy views from the Skyline Drive, hike trails, rock climb, enjoy nature study, camp, or stay overnight in one of the Park's rustic lodges or backcountry cabins. The Park supports approximately 1400 vascular plant species, numerous state-rare plant species, and a variety of forest community types. The mountain streams are inhabited by 40 species of fishes, over 230 taxa of aquatic invertebrates.
For more information regarding Shenandoah National Park, or the National Park Service, please visit: www.nps.gov/shen/
Living Allowance: The ACE Member is expected to contribute ~40 hours/week and will receive a living allowance of $200/week to offset the costs of food and incidental expenses, disbursed bi-weekly. They will also receive a $600 travel allowance to aid in the costs of relocation and commuting to the duty station.
Housing: ACE members will be accommodated in housing provided by the park at no cost for the duration of the term.
Housing consists of several homes with double occupancy bedrooms; however, occupancy may be limited to one person per room due to COVID-19. Housing will most likely be in Luray, VA or within 10 miles. If housing is located further than 10 miles from Luray, VA, a government vehicle is intended to be provided for transportation to and from work site. If one is not available, there will be a travel allowance provided. Luray, VA is 5 miles from Park Headquarters and has all of the standard amenities (Grocery stores, movie theater, shops, restaurants, library etc.). Laundry facilities are also available at park housing locations.
Cell phone reception is not always reliable. A personal vehicle is required for transportation related to personal needs (e.g., food shopping). The site is remote and there is no reliable public transportation. Members will have use of a government vehicle for work related travel.
AmeriCorps: This position may be eligible for a 675-hour AmeriCorps Education Award ($2,417.14) upon successful completion of service hours. Additional enrollment and volunteer service is required.
Position Description: The ACE member will participate as part of a crew to monitor forest vegetation using standard sampling techniques; assist with rare plant and human use monitoring activities; perform data entry and management tasks, particularly on rainy days; participate in meadow monitoring; receive training for plant identification, sampling methods, and field safety; and cross-train with other natural resource management operations.
Physical Demands: An excellent level of physical fitness is required. The member must have the ability to carry a heavy 40-lb pack and carry longer equipment such as measuring poles in their hands while hiking on and off trails for several miles every day. The member must have the desire and ability to spend 10 or more hours per day outside away from bathrooms and the shelter of buildings in hot and humid weather. It is essential that they are able to hike in steep and rocky off trail terrain, and also have the ability to tolerate extended periods of standing, looking upward, bending, stooping and crawling. The member must also have a strong willingness to be exposed to the daily hazards of the field environment including heights and cliff edges, stormy weather, deep mud, stream crossings, thick tall thorny vegetation, disease carrying ticks, stinging insects, bears, snakes, and spiders. Ground nesting hornets are also abundant in summer. The member will be required to wear a helmet, gaiters, safety glasses, and mask throughout the summer in accordance with program safety policies.
This individual placement is meant to facilitate professional development and promotes exposure to land management agencies and networking with professionals. Training opportunities will include plant identification; use of GPS equipment; off-trail field navigation; photo documentation; vegetation sampling methods; field safety. First aid / CPR training may or may not be available depending on restrictions due to the COVID-19 pandemic. Cross training opportunities may or may not be available depending on the status of the COVID-19 pandemic. If available, cross training opportunities may include gaining experience in different conservation fields and shadowing different work groups. Topics may include plant restoration, invasive plant control, fisheries, wildlife, trail work, interpretation, or student education.
Educational and Training Opportunities: The staff at Shenandoah National Park will coordinate with the member to set up educational cross-training days. Topics may include plant restoration, invasive plant control, fisheries, wildlife, trail work, interpretation, or student education. Training opportunities include plant identification; use of GPS equipment; off-trail field navigation; photo documentation; vegetation sampling methods; field safety, first aid / CPR.
Public Land Corps Hiring Authority: Members serving under this agreement may be eligible for a hiring authority upon completion of their term of service.
Qualifications:
Required
Members must be US citizen or Permanent Resident, as required to comply with U.S. government contracts

Willing and able to represent ACE and the partner organization in a professional, positive, and enthusiastic manner.

Ability to be both self-directed/work alone, and be a positive, contributing member of a group.

A valid driver's license and an insurable driving record (documentation to be provided upon request).

Willing to undergo and must pass required criminal history checks.

Ability to perform the essential duties of the position with or without reasonable accommodation.

This position is physically demanding. The member must be physically able to walk long distances off-trail in mountainous terrain and serve outdoors for much of the day while carrying a 40lb backpack.

Must be willing to use chemical tick bite protection measures (Permanone) on clothing and gear.

A personal vehicle is required for transportation related to personal needs.

ACE Members must verify that they are fully vaccinated for COVID-19 or have requested and been granted a medical or religious exemption to vaccination by the time they start their term.
Preferred:
Competitive applicants for this position can hold or be pursuing a minimum of a bachelor's degree and/or have relevant experience in subject areas such as ecology, biology, forestry, botany, environmental science, natural resource management or a related discipline.

Ability to focus well and withstand repetitive tasks such as counting and measuring plants.

Deep interest in botany, biology, and strong desire to learn and serve outdoors is critical
To Apply: Please submit your resume, a cover letter demonstrating your interest and experience, and contact information for three professional/academic references to the online application page for this position here: https://usaconservation.applicantpool.com/jobs/. Early consideration will be given as resumes are received. This position may close at any time. If you have any questions regarding this position please feel free to contact ACE EPIC NPS Recruitment Specialist, Victoria Yee at vyee@usaconservation.org.
EEO: American Conservation Experience provides equal employment opportunities (EEO) to all employees and applicants for employment without regard to race, color, religion, sex, national origin, age, disability or genetics. In addition to federal law requirements, American Conservation Experience complies with applicable state and local laws governing non-discrimination in employment in every location in which the company has facilities.
Current Openings for Forest Vegetation and Rare Plant Monitoring Member Jobs at American Conservation Experience - EPIC
Below are some job listings at American Conservation Experience - EPIC that match the common job title you have selected.
| Opportunity Title | Agency | Location | Employment Type | Program |
| --- | --- | --- | --- | --- |
Sorry, we have no current opportunities. Thanks for your interest and please check back on this site for changes.
To view other job opportunities in our organization, click here: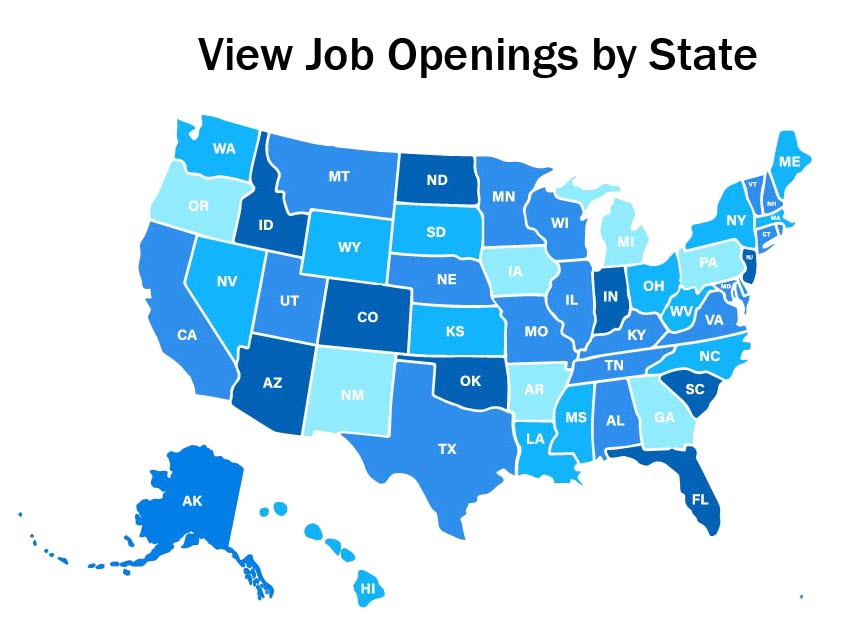 Want to be notified each time a new opportunity is posted? Click here! Subscribe by email to American Conservation Experience - EPIC
 Subscribe in a reader