Resources and Recreation Member Barstow BLM Field Office Jobs at American Conservation Experience - EPIC
Sample Resources and Recreation Member Barstow BLM Field Office Job Description
Resources and Recreation Member - Barstow BLM Field Office
ACE: Resources and Recreation Member - Barstow BLM Field Office
Summary: American Conservation Experience (ACE), a Non-Profit Conservation Corps based in Flagstaff, AZ, and Salt Lake City, UT in partnership with the Bureau of Land Management (BLM) Barstow Field Office is seeking ONE (1) Resources and Recreation Member to dedicate a minimum of 52 weeks to assist the Barstow BLM Feild Office.
Start Date: October 1st, 2022
End Date: 52 weeks from start
*a 52-week commitment is required*
Location: Barstow, CA
The Barstow BLM Field office (BAFO) is responsible for the management of 3.0 million acres of public lands in the California Desert area which includes; 17 designated wilderness areas that comprise 691,598 acres, 3 remote campgrounds, 5 Congressionally designed open Off Highway Vehicle Recreation Area (OHV Areas) totally 181,300 acres, 6,486 miles of open designated routes, and numerous Areas of Critical Environmental Concern, and California Desert National Conservation Lands.
The BAFO has numerous resources and recreation staff along with extremely challenging projects to a provide work experience to youth for their career and educational benefit. This will be accomplished by providing them opportunities to gain experience, learn about public lands, further their understanding and appreciation of natural and recreational resources, and pique their interest in public lands management. From this they will gain an increased appreciation and understanding of our public lands and of the value of public service and will hopefully become life-long advocates for those values. This opportunity will be focused on supporting the resources division for restoration work and monitoring and the recreation division with visitor services, special recreation permit (SRP) monitoring, and maintenance operations. This project would be especially appropriate for a student studying ecology, conservation, planning, public administration, natural resources management, or environmental science and will provide opportunities to enhance basic career skills such as organization, writing, detail, and communication, well as field skills including the finding and documenting of boundary violations, use of GPS equipment and maps, field note methods, and data collection. Previous experience with any or all of these skills would significantly enhance the student experience.
For more information regarding the BLM Barstow Field Office, please visit: https://www.blm.gov
For more information regarding American Conservation Experience: www.usaconservation.org
Living Allowance: The member will receive a living allowance of $600/wk to offset the costs of housing, food and incidental expenses, dispersed bi-weekly.
Housing: The BAFO will provide barracks-style housing at the Apple Valley Fire Center which is located 25 miles south of the Field Office. If the member declines the barracks housing, no additional allowance will be provided. The Fire Center is located at: 18809 Central Rd, Apple Valley, CA 92307.
Position Description: The Resources and Recreation Member will assist the BLM Barstow Field Office with various fieldwork throughout the resource area. This work includes completing a detailed inventory of trail conditions, assessing and calibrating Trafx field counters, providing maintenance support, and public interface.
Field work will be conducted throughout the field office. There are numerous events, facilities, and programs that will require assistance. The participant can expect to work on various resources efforts, from inventory to restoration and from maintenance to visitor services. This is a multi-faceted project with opportunities to gain experience in recreation, operations, and resources management activities.
Additionally, the Member will be exposed to the Barstow FO's public outreach and social media operations by assisting with content development, post production, and public outreach. Barstow has the highest level of web traffic in the BLM and the participant will have the opportunity to work with a team of seasoned professionals in the public information and outreach specialties.
The Member will assist with general maintenance work in the recreation sites as needed. This will mean working directly with the Recreation Park Rangers on occasional daily duties including: public interface, fence/gate repair, road repair, trail repair, sign installation, etc.
Duties will include, but are not limited to:
Assist in restoration activities in critical habitat units

Identify, mark and record both designated and undesignated routes within the restoration areas

Support and assist BLM staff and contractors in monitoring, restoring, and designating restoration areas

Conduct recreation visitor services in the support of the OHV season

Monitor and collect data require for compliance with the OHMVR Habitat Management Plans and associated surveys required

Conduct trail assessment using G-Y-R standards on all trails throughout the Field Office

Provide visitor services at the OHV areas during the busy holiday season

Calibrate Trafx vehicle and trail counters to accurately capture visitor number.

Repair and improve trails, campgrounds, fences, and other recreation facilities as needed

Interface with public visitors providing area information and recreational opportunities
Qualifications:
Required
Willing and able to represent ACE and the partner organization in a professional, positive, and enthusiastic manner

A valid driver's license and an insurable driving record (documentation to be provided upon request). Personal vehicles are not allowed on Catalina Island.

Willing to undergo and must pass required criminal history checks

Ability to perform the essential duties of the position with or without reasonable accommodation

Ability (or willingness) to operate 4-wheel drive vehicles in rough and steep terrain

Ability to and willing to work outdoors, in varying weather conditions, participating in physical labor

Specific vision abilities required by this job include close vision, distance vision, depth perception, and the ability to adjust focus

Ability to use common software packages (Microsoft Access, Excel, and ArcGIS)
Preferred
Must be willing and able to perform the above fieldwork and project duties as listed above

Applicants are expected to be HIGHLY motivated and on occasion, be able to perform assigned duties with little direct supervision

Ability to collect GPS data via Survey123, Collector, or Fieldmaps and to move that data into GIS

Strong background and interest in Recreation Resource Management and Federal Land Management Policy

Comfortable hiking cross country in a rugged environment one day and spending the next at a computer

Comfortable with hot, arid desert conditions

Ability to communicate clearly and concisely with resource professionals

Ability to take initiative, work independently, and participate effectively in collaborative efforts

Deep interest in ecology and respect for nature

Familiarity with California Desert environments a plus
To Apply: Follow this link: https://usaconservation.applicantpool.com/jobs/
Early consideration will be given as applications are received. This position may close at any time. If you have any questions regarding this position, please feel free to contact ACE EPIC Member Manager, Elyse Cogburn at ecogburn@usaconservation.org.
EEO: American Conservation Experience provides equal employment opportunities (EEO) to all employees and applicants for employment without regard to race, color, religion, sex, national origin, age, disability, or genetics. In addition to federal law requirements, the American Conservation Experience complies with applicable state and local laws governing nondiscrimination in employment in every location in which the company has facilities.
Current Openings for Resources and Recreation Member Barstow BLM Field Office Jobs at American Conservation Experience - EPIC
Below are some job listings at American Conservation Experience - EPIC that match the common job title you have selected.
| Opportunity Title | Agency | Location | Employment Type | Program |
| --- | --- | --- | --- | --- |
Sorry, we have no current opportunities. Thanks for your interest and please check back on this site for changes.
To view other job opportunities in our organization, click here: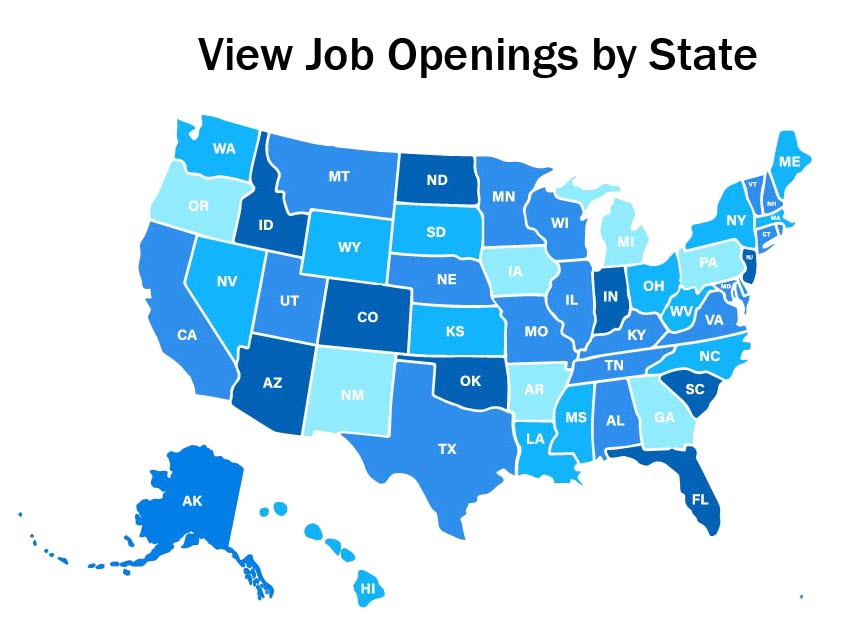 Want to be notified each time a new opportunity is posted? Click here! Subscribe by email to American Conservation Experience - EPIC
 Subscribe in a reader