Welding Crew Leader ACE Southeast Region Jobs at American Conservation Experience - EPIC
Sample Welding Crew Leader ACE Southeast Region Job Description
Welding Crew Leader - ACE Southeast Region
American Conservation Experience (ACE) is a dynamic non-profit organization dedicated to providing rewarding environmental service opportunities that harness the idealism and energy of a volunteer labor force to help restore America's public lands. ACE has a national reputation for providing exceptional training and support to enable crews to safely and economically implement technically complex and physically demanding conservation projects for the US Forest Service, BLM, National Park Service, USFWS and numerous state and local land management partners.
Branch Location(s):
Asheville, North Carolina
This position will deploy to Prince William Forest Park in Triangle, Virginia.
Job Title:
Welding Crew Leader
Start:
No later than September 17 (earlier is preferred)
Exemption Status:
Exempt
Required Duties and Responsibilities:
As the primary front-line staff of American Conservation Experience, crew leaders (CL's) lead teams of young adult Corps members in completion of environmental conservation and restoration projects throughout the United States. CL's train and lead corps members in conservation work skills, basic environmental education, outdoor living skills, and engage their crews in environmental work projects that address critical environmental needs. The work required by this position will be exclusive to Prince William Forest Park in Triangle, Virginia. The project consists of replacing, rehabilitating, or removing gates throughout Prince William Forest Park. Gates will be installed in five different districts throughout the park - Oak Ridge District (Joplin Road and Oak Ridge Road), Cabin Camp 2 & 5 National Register Historic District (Mawavi Road), Cabin Camp 1 & 4 National Register Historic District (Pleasant Road), Headquarters District (Headquarters Road), and the Entrance District (Telegraph Road and Entrance Road). A total of 46 gate are included in the project as follows: replace and install 21 metal: replace and install 18 wooden gates: rehabilitate 6 existing wooden gates: demolish and remove 1 gate and restore the area to a natural condition/setting. Metal gates will be painted, and wood gates will be stained. Wood gates are in-kind replacements in the National Register Historic Cabin Camp Districts and will meet the Park's standards for historic resources; all metal gate work is on park roadways, per park standards. Gates styles will be based on existing design and the project will not require further design services.
This is a 6-month project, with the crew leader and crew spending 4 weeks at a time in Virginia. The crew will return to Asheville after each 4-week period to resupply and meet with ACE staff. Weekends and off-days during the 4 weeks will be spent away from Asheville. During work days, the crew leader will camp-out with the crew at one of two campsites in the area.
Knowledge, Skills & Abilities:
The requirements listed below are representative of the knowledge, skills and/or abilities required.
A minimum two years' experience as a welder with knowledge of multiple techniques.
Experience with using a chainsaw for carpentry operations a plus, though qualified candidates may be eligible for S212 chainsaw training before the start of the project.
Experience working in a fast paced and team-oriented environment.
Experience teaching complex tasks to others.
Experience supervising young adults from diverse backgrounds.
Essential Functions Specific to the Job:
Arranging details of transportation, tools, equipment, field communication, and work project completion.
Transporting crew to worksites, and camping with crew during projects.
Arranging environmental education activities and opportunities.
Maintaining and repairing hand and power tools and other equipment as necessary.
Hiking, camping and cooking outdoors while at front country and wilderness spike camps.
Completing all project paperwork correctly, including weekly reports, safety sheets, accident reports, end of week check lists, feedback forms and others as necessary.
Replacing items as needed in the cookset, first aid kit, and PPE set
Leading and training a team for this specific conservation work project, that will include: constructing and repairing both metal and wooden entry gates.
Minimum Qualifications:
Must maintain a positive, constructive work environment conducive to team dynamics.
Must be flexible and possess a high work ethic.
Must maintain timely, effective communication with crew, project partners and supervisors.
Must enforce the use of appropriate safety procedures in all tasks.
Must maintain optimal physical health, including a drug-free lifestyle.
Must possess a valid driver's license.
Must secure first aid/CPR certification within 14 days of employment and maintain certification.
Must submit to a criminal background check prior to hire. Persons convicted of a felony are not eligible for appointment to this classification.
Education Requirements:
BA/BS degree (or higher) is preferred
Compensation:
$17 - $19 per hr. depending on experience
Benefits: We offer health, dental, vision and supplemental insurance, paid vacation, sick leave and designated Holidays for qualified employees.
To Apply: Please email required to documents to ACE Southeast Director, Adam Scherm, ascherm@usaconservation.org AND Project Manager, Mike Santiago, msantiago@usaconservation.org. You must include a resume, one-page cover letter and three professional references. Qualified applicants will be contacted by email to arrange an interview. Applicants must follow all application instructions in order to be considered for this opportunity.
Deadline: August 31, 2018. Interviewing and selections could be made prior to August 31st so you are encouraged to apply as soon as possible. The desired start date for this position will be no later than September 17th
American Conservation Experience provides equal employment opportunities (EEO) to all employees and applicants for employment without regard to race, color, religion, ex, national origin, age, disability or genetics. In addition to federal law requirements, American Conservation Experience complies with applicable state and local laws governing non-discrimination in employment in every location in which the company has facilities.
Current Openings for Welding Crew Leader ACE Southeast Region Jobs at American Conservation Experience - EPIC
Below are some job listings at American Conservation Experience - EPIC that match the common job title you have selected.
| Opportunity Title | Agency | Location | Employment Type | Program |
| --- | --- | --- | --- | --- |
Sorry, we have no current opportunities. Thanks for your interest and please check back on this site for changes.
To view other job opportunities in our organization, click here: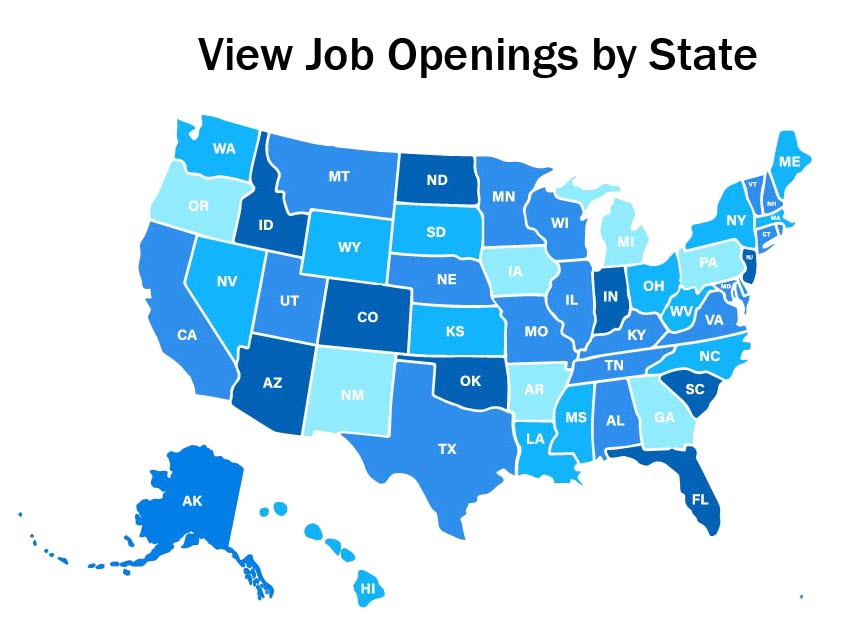 Want to be notified each time a new opportunity is posted? Click here! Subscribe by email to American Conservation Experience - EPIC
 Subscribe in a reader