Wilderness Vegetation Technician Jobs at American Conservation Experience - EPIC
Sample Wilderness Vegetation Technician Job Description
Wilderness Vegetation Technician
ACE EPIC USFS (Western States): Pacfish Infish Biological Opinion (PIBO) Monitoring Program, Wilderness Vegetation Technician
Summary: American Conservation Experience, a nonprofit Conservation Corps, in partnership with the Pacfish Infish Biological Opinion (PIBO) Monitoring Program, is seeking three Wilderness Vegetation Technician Members.
The PIBO Monitoring Program is seeking to fill multiple positions to conduct riparian habitat and vegetation monitoring on streams located in the Columbia and Missouri river basins. These monitoring efforts are used to help guide management on federal lands to conserve bull trout and anadromous fishes. The PIBO program collects data on approximately 450 streams each year.
Start Date: May 9, 2022
End Date: October 7, 2022
Location: Selected applicants will be placed in one of the three following locations
John Day, OR

Leadore, ID

St. Regis, MT
Members will report to one of three remote duty stations in ID, OR, or MT. Field projects will take place in various locations on Forest Service (USFS), Bureau of Land Management (BLM) and National Park Service (NPS) lands in OR and WA (east of the Cascade Mountains), ID, MT, and northern NV.
Project Websites: For more information on ACE, please click here.
For more information about the PIBO, please click here.
Living Allowance: The member should anticipate serving eight 10-hr days for each work hitch ( 6 subsequent days off), with potential to work holidays. The Member will receive a living allowance of $600/wk, dispersed bi-weekly, and field stipend of $33 a day while in the field for food and incidentals.
Housing: Members are responsible for their own housing. Government housing is not available. Members will camp during their 8 days while conducting field surveys.
This is a field-based job. Members will spend 95% of their time living, hiking, and working in remote areas with uneven terrain and inclement weather conditions.
Project Objectives:
In this field position, the members will work with Forest Service Fish Biologists and Biological Technicians to monitor watershed conditions on USFS, BLM, and NPS lands. This is accomplished by conducting riparian vegetation surveys including green-line and riparian sampling transects, species-specific ground cover estimation, plant identification, repeating long-term photo points, identifying native and invasive species, and potentially measuring stream gradient or collecting environmental DNA (eDNA). Members will make extensive use of regional dichotomous keys for plant identification. Members will work on a crew with two to three Biological Technicians and/or fellows. Members may also have the opportunity to deploy/retrieve in-stream temperature sensors in watersheds and assist with extensive planning and logistics which involves mapping routes, finding campsites, navigating to remote sites and on regular backpacking trips. When possible, campgrounds will be avoided in favor of dispersed camping to limit COVID-19 exposure.
Highly qualified applicants will have course work or experience in using dichotomous keys for plant identification and coursework in botany. This is a field-based job. Members will spend 95% of their time living, hiking, and working in remote areas with uneven terrain and inclement weather conditions.
Members will receive four weeks of training prior to heading out into the field to conduct surveys including technical aspects of completing PIBO surveys and comprehensive safety training. You will learn to use data tablets, survey equipment, GPS units, and satellite communication devices.
Crews will work 8 consecutive 10-hour days (Tuesday to Tuesday) to conduct surveys, followed by 6 days off. During this time crews will camp in rustic dispersed campsites (no bathrooms or running water) in remote areas. Many sites will require backpacking into watersheds to set up a remote camp where surveys will be conducted. Field surveys will involve extensive hiking and bushwhacking off-trail on steep slopes to reach survey sites in streams. Hiking to sites may involve hiking up to 10 miles in a day. Once at the stream, fellows will work in cold water, walk on uneven surfaces, and climb over logs while carrying field equipment. Members can expect to work in variable weather conditions including cold, rain and 90+ degree days throughout the summer and may even see some snow at the end of the season. This is a physically demanding position.
While working, members will be provided with camping gear including tents and cooking gear. Members will be responsible for providing their own sleeping bag, rain gear, and other personal gear. Wading boots and waders will be provided. Members will be responsible for buying their own food prior to leaving for field stints. During work, Federal vehicles will be used. Members will take defensive driver training so that they can drive federal vehicles as needed. A valid state driver's license is required for this position.
Qualifications: Applicants should have experience in natural resource management, either in the field or through coursework. This is a highly demanding outdoor job that requires substantial physical fitness and mobility as well as a tolerance for extreme weather and demanding conditions.
Preferred Skills:
Experience identifying plants using a dichotomous key.

Experience driving 4x4 and/or all-wheel drive vehicles safely in off-road conditions.

Experience hiking over remote, steep, and rocky terrain in adverse weather conditions (cold/hot temps, light rain, etc.).

Ability to navigate in remote areas using GPS, mobile devices as well as map and compass.
Required:
Must be at least 18 and hold a Valid Driver's License.

Personal reliable transportation is required as the duty station is considered remote.

Members must have a high fitness level.

Ability to work in a small group with minimal supervision in remote settings.

Able and willing to work outdoors and be capable of lifting 50 lbs.

Able to take initiative, work independently, and participate in collaborative efforts.

Must be able to communicate clearly and concisely with resource professionals and the public.

Must be able to work safely and independently with limited supervision; in a variety of weather conditions.

Skill in operating hand and power tools to perform range improvement construction and projects.

Ability to operate a 4x4 pickup trucks in mountainous terrain.

The applicant must be able to work in the outdoors using and transporting a variety of vegetation survey equipment.

The member must be willing to represent ACE and the USFS in a professional, positive and enthusiastic manner.

Ability to perform the essential duties of the position with or without reasonable accommodation.
Proven ability to be both self-directed/work alone, and be a positive, contributing member of a group.

Proficient in English.

U.S. Citizen or Permanent Resident, as required to comply with U.S. government contracts

A valid driver's license and an insurable driving record (documentation to be provided upon request).

Willing to undergo and must pass required criminal history checks.

ACE Members must verify that they are fully vaccinated for Covid-19 or have requested and been granted a medical or religious exemption to vaccination by the time they start their term.
To Apply:
Please submit a resume, cover letter, and 3 professional references using the APPLY NOW section located in the upper right hand corner of the position listing on our website here: https://usaconservationepic.applicantpool.com/jobs/
Note:
Early consideration will be given as applications are received. This position may close at any time. If you have any questions regarding this position, please feel free to contact ACE USFS Member Manager, Amanda McGarry at amcgarry@usaconservation.org
EEO:
American Conservation Experience provides equal employment opportunities (EEO) to all employees and applicants for employment without regard to race, color, religion, sex, national origin, age, disability or genetics. In addition to federal law requirements, American Conservation Experience complies with applicable state and local laws governing non-discrimination in employment in every location in which the company has facilities.
Current Openings for Wilderness Vegetation Technician Jobs at American Conservation Experience - EPIC
Below are some job listings at American Conservation Experience - EPIC that match the common job title you have selected.
| Opportunity Title | Agency | Location | Employment Type | Program |
| --- | --- | --- | --- | --- |
Sorry, we have no current opportunities. Thanks for your interest and please check back on this site for changes.
To view other job opportunities in our organization, click here: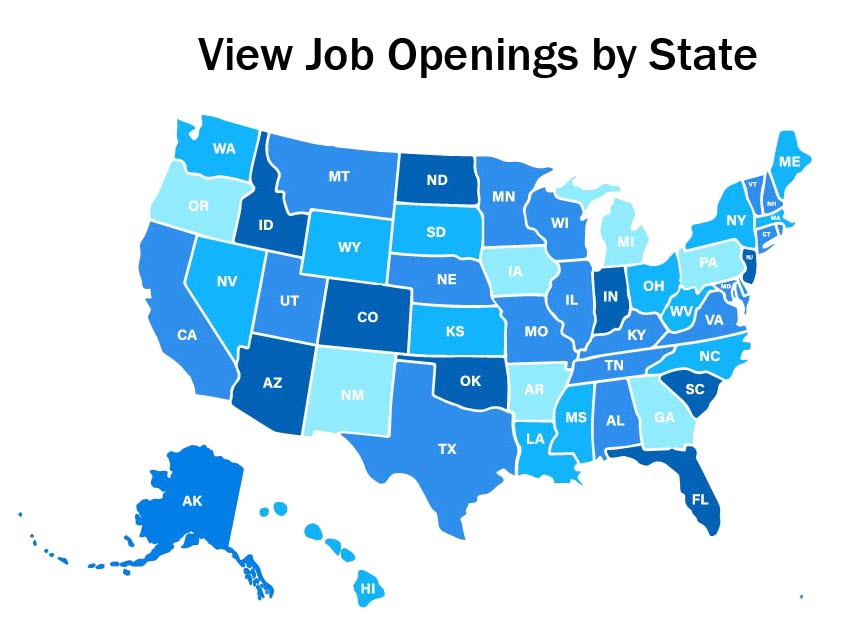 Want to be notified each time a new opportunity is posted? Click here! Subscribe by email to American Conservation Experience - EPIC
 Subscribe in a reader