2022 NPS Academy Trails Maintenance Member Jobs at American Conservation Experience - EPIC
Sample 2022 NPS Academy Trails Maintenance Member Job Description
2022 NPS Academy Trails Maintenance Member
Summary: American Conservation Experience (ACE), a nonprofit Conservation Corps, in partnership with Grand Teton National Park, is seeking ONE Trails Member as part of the 2022 NPS Academy cohort. During this 16 week internship, the member will work on a variety of trail projects within Grand Teton National Park while learning about the National Park Service (NPS) as a career path.
For more information about NPS Academy, please visit: npsacademy.org.
For more information about ACE, please visit: www.usaconservation.org.
Start Date: May 16th, 2022 (flexible)
End Date: September 2nd, 2022
*a 16 week minimum commitment and participation in orientation March 20th-25th is required for this position*
About NPS Academy: The National Park Service (NPS) Academy is an innovative and immersive program designed to introduce a diversity of participants from backgrounds historically underrepresented in the National Parks, to career opportunities with the NPS. Participants come away equipped with knowledge about the NPS mission and the NPS Universal Competencies that are considered the foundation of all careers in the NPS and are critical to all park service employees. The NPS Academy maximizes career opportunities with NPS through training and hands-on experiences. This program is generously funded by Grand Teton National Park Foundation.
Program Goals:The major goals of the NPS Academy are to:
Connect a diverse group of young adults sharing a passion and curiosity for careers within the NPS

Deepen participants' knowledge of and personal network within the NPS by fostering an NPS mentorship relationship

Develop a network of emerging conservation and park leaders by building ambassadorship, storytelling, and leadership skills

Create a more inclusive future for public lands
Location: Grand Teton National Park- The town of Jackson offers a variety of amenities and services in close proximity to Grand Teton National Park. Jackson is only four miles from the southern boundary of Grand Teton, 12 miles from Moose, 20 miles from Jenny Lake, and 41 miles from Colter Bay. The year-round population of Jackson is about 10,000 people. However, millions of visitors come through every year, which means that Jackson offers many amenities that you don't normally see in a town of that size. The Grand Tetons are a magnificent mountain range in this northwestern region of Wyoming, with the small town of Jackson Hole in its foothills. The Grand Teton rises to 13,770 feet, 7,000 feet about the valley floor. Numerous peoples have roamed these lands, showing first signs from various Native American tribes around 11,000 years ago, from the ranchers and trappers of the 1800's, to the homesteaders and modern-day conservationists that support the park. Grand Teton National Park is rich in history of human cultures and biological diversity, being a part of the Greater Yellowstone Ecosystem.
Project Website: For more information about Grand Teton National Park please visit nps.gov/grte.
Living Allowance: ACE Member is expected to contribute ~40 hours/week and will receive a living allowance of $450/week to offset the costs of food and incidental expenses, dispersed bi-weekly. ACE offers travel/relocation assistance to and from your project site as well.
Housing: Housing and travel assistance to and from park location will be provided. The ACE Member will be accommodated in park housing at no cost for the duration of the Member. Housing is within walking or biking distance from where the Member will meet with other staff each morning. Accommodations are generally shared housing, and include a full kitchen. Housing may be a house, apartment, or dormitory depending on what is available.
AmeriCorps: This position may be eligible for a 450-hour AmeriCorps Education Award ($1612.43) upon successful completion of service hours. Additional enrollment and volunteer service is required.
Scheduling: 4 ten-hour days (Monday through Thursday) and 3 days off (Friday through Sunday). Work day starts at 6:30 am. During the backcountry season the work schedule will 8 ten-hour days followed by 6 days off.
Position Description: This position will involve supporting aspects of trail restoration, erosion control, and construction and will be based almost entirely outdoors. This intern may also have the opportunity to create education and implementation of Leave No Trace principles. They will operate equipment and tools to perform daily tasks and work with a team on a number of different field projects. Fieldwork will be challenging and rewarding, and offer opportunities to grow in teamwork, physical labor, and personal development.
Projects in other park divisions may also be available to round out the internship. An interest in field work and outdoor recreation would be helpful for this internship. Applicants should have a positive attitude, ability to work cooperatively on a team in a variety of temperatures and outdoor conditions.
This individual placement is meant to facilitate professional development and promotes exposure to land management agencies and networking with professionals. This could include gaining experience in different conservation fields and shadowing different work groups.
Public Land Corps Hiring Authority: Members serving under this agreement may be eligible for a hiring authority upon completion of their term of service.
Skills: An important reminder: all skills needed for this position will be trained on the job; a good attitude, curiosity for learning, and a willingness to work hard contributing to the team are the only prerequisites to finding success.
Essential skills: Ability and Desire to safely work as a team member, ability to hike with day pack and tools with or without reasonable accommodation.
Additional skills that are helpful: Experience or willingness to learn about backcountry trail maintenance, backcountry camping, hand tools, power tools, and basic construction and re-vegetation. The member will attend new employee orientation, and will also be placed with an experienced backcountry trail crew in Grand Teton National Park.
Skills that members will gain from this position: deeper understanding of resource protection through trails maintenance
Physical Demands, Work Environment and Working Conditions:
Physical Demands: Requires frequent standing, walking, carrying, using hands to handle or feel, reaching with hands and arms, talks and hears. Required to stoop, kneel, climb, and/or crouch.
Vision Requirements: Requires close, distance, peripheral and depth perception vision as well as the ability to focus.
Weight Lifted or Force Exerted: Frequently moves up to 25 pounds, occasionally moves up to 50 pounds.
Environmental: Moderate noise such as chainsaw and other power equipment
Travel: This position requires backcountry travel on foot.
ACE Requirements:
Members must be US citizen or Permanent Resident, as required to comply with U.S. government contracts

Willing and able to represent ACE and the partner organization in a professional, positive, and enthusiastic manner.

Ability to be both self-directed/work alone, and be a positive, contributing member of a group.

A current and valid form of ID (will be required to provide copies of ID's upon hiring)

Willing to undergo and must pass required criminal history checks.

Ability to perform the essential duties of the position with or without reasonable accommodation.

ACE Members must verify that they are fully vaccinated for Covid-19 or have requested and been granted a medical or religious exemption to vaccination by the time they start their term.
To Apply: Please submit your resume, a cover letter demonstrating your interest in the position and NPS Academy, as well as contact information for three references to the online application page for this position here: https://usaconservation.applicantpool.com/jobs/. Early consideration will be given as resumes are received. This position may close at any time. If you have any questions regarding this position please feel free to contact ACE EPIC NPS Member Coordinator, Deidra Goodwin at dgoodwin@usaconservation.org
EEO: American Conservation Experience provides equal employment opportunities (EEO) to all employees and applicants for employment without regard to race, color, religion, sex, national origin, age, disability or genetics. In addition to federal law requirements, American Conservation Experience complies with applicable state and local laws governing non-discrimination in employment in every location in which the company has facilities.
Current Openings for 2022 NPS Academy Trails Maintenance Member Jobs at American Conservation Experience - EPIC
Below are some job listings at American Conservation Experience - EPIC that match the common job title you have selected.
| Opportunity Title | Agency | Location | Employment Type | Program |
| --- | --- | --- | --- | --- |
Sorry, we have no current opportunities. Thanks for your interest and please check back on this site for changes.
To view other job opportunities in our organization, click here: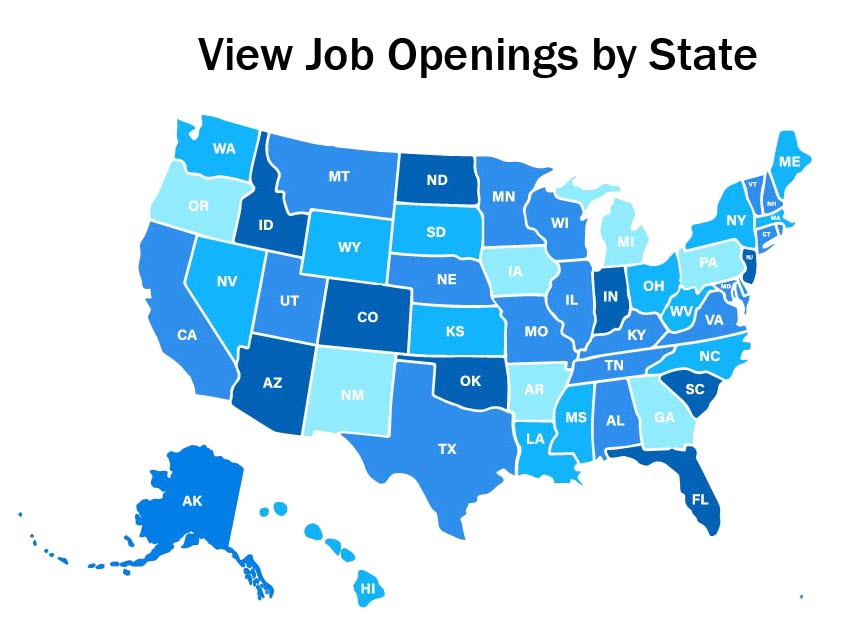 Want to be notified each time a new opportunity is posted? Click here! Subscribe by email to American Conservation Experience - EPIC
 Subscribe in a reader