4 Week Professional Wetland Restoration Invasive Species Removal Crew Jobs at American Conservation Experience - EPIC
Sample 4 Week Professional Wetland Restoration Invasive Species Removal Crew Job Description
4 Week Professional Wetland Restoration Invasive Species Removal Crew
Trout Headwaters: Wetland Restoration and Riparian Planting Project (Virginia) Position Posting:
Summary:  American Conservation Experience (ACE) is a nationwide non-profit Conservation Corps in Asheville (NC).
ACE is seeking Corps Members dedicated to serving 4 weeks on a habitat restoration conservation project. This opportunity is intended for young adults with a deep interest in contributing to conservation efforts.
Corps Members volunteer their energy and enthusiasm, working long hours in adverse weather conditions, to do work that is not always glamorous. This opportunity is intended for environmental stewards who are eager to give back to our public lands.
*This is a non-AmeriCorps position*
Start Date: May 27th (Orientation day)
Estimated End Date: June 27th, 2019
Location: Asheville, NC; The planting project takes place in two different sites in Virginia; Lovingston, VA and The Plains, VA.  
Schedule: Project schedule is a 4 week hitch. (5) 8 hour days, Monday through Friday. Expect to spend 4 weeks in Virginia.
Benefits:  Members will receive a Living Allowance Stipend of $200/week, paid bi-weekly.
ACE provides Crew Members with food on project days; Corps Members are responsible for providing their own food on off-days.
ACE provides Crew Members their campsites and tents during their time working with ACE. The member will provide his or her own blankets/pillow/sleeping bag/towels.
Gear: ACE provides each member their own tent. The member will provide his or her own sleeping bag, sleeping pad, rain gear, hiking boots. Upon acceptance to the program, Corps Members will receive a more extensive packing list. Weather during this time of year can be highly variable so plan on bringing layers of warm clothing and adequate rain gear.
Travel: ACE provides transportation to and from worksites; personal vehicles are not necessary throughout the member's term of service. ACE does not provide relocation assistance.
Position Description:
This is unlike our other positions in the Corps. This posting is strictly for this 4 week, non-AmeriCorps position.
Crew members will be apart of a professionally supervised team as they work on a large scale riparian and wetland restoration planting project. They will learn practical field skills, and develop confidence as emerging leaders in the field of conservation. Members are afforded opportunities to learn and train under the guidance of professional mentors within ACE and ACE EPIC, while gaining invaluable career perspectives working under Trout Headwaters Incorporated.
It is a wet time of year in Virginia - work will be in a wetland and riparian environment. Expect to get wet and muddy a lot. Wetland and Riparian environments are prone to being mucky. The first 1-2 weeks will be planting at one site - with the last 2-3 weeks being invasive species work. Project partners will have predetermined the planting sites - each planting species has a habitat designation. Depending on the species of plant - it will determine where it goes. The crew will be front country camping in either a state park or state forest, within driving distance of the work site.
Field work and other duties might include but are not limited to:
Wetland and Riparian habitat restoration

Plant identification

Native plant installation

Invasive species removal

Fascine placement

Working knowledge of plant spacing and habitat type

Planting quality control

Interfacing with project partners
Variety of different wetland plant species: ~70 species of mix of trees, shrubs, and herbaceous plants.
Willows, dog woods, sycamores, witch hazel, maples, buckeyes, oaks, sedges, ferns, and many other species.
Corps Members get experience working with or in conjunction with the following tools and equipment, not limited to:
Shovels, Dibble bars, Post hole diggers, Trowels, and many more
Planting forms include but are not limited to:
Bare roots, Plugs, Tubers, Live Stakes, Fascine Whips, 1 gallon containers, 4 inch containers, Tubelings
Habitat types:
I.e. dry,shade,light // wet,dry,shade,light // etc.
Qualifications:  Applicants must be capable of performing physically demanding labor on environmental and conservation projects for 8-10 hours a day. Applicants should expect to hike extended distances on wet mucky terrain carrying 40 lbs, and be prepared to spend 6  consecutive week in the field, on this project. Corps Members will work in a variety of weather conditions such as temperatures ranging from below freezing to upper 60's, high winds, intense sunshine, rain, and possibly snow. ACE is searching for those with fine tuned quality control, and know how to pace themselves with the understanding that it will be tough working conditions.
Required:  
U.S. Citizen or permanent resident

Must be between the ages of 18 and 35

Able and willing to work in a group

Able and willing to work outdoors in varying weather conditions and capable of hiking moderate distances in somewhat rough terrain during inclement weather conditions

Ability and willingness to undergo a Federal criminal background check
Preferred:
Experience in Ecological Restoration and outdoor work

Experience navigating with a map

Strong desire to enter the conservation field as a natural resource professional

Experience or interest in volunteering in local communities
The member must be willing to represent ACE in a professional, positive, and enthusiastic manner. ACE has a zero tolerance policy for illegal drugs (including recreational pot-smoking) and underage drinking. ACE reserves the right to require drug testing.
In accordance with Federal law and U.S. Department of Agriculture policy, this institution is prohibited from discriminating on the basis of race, color, national origin, sex, age or disability. (Not all prohibited bases apply to all programs.)  To file a complaint of discrimination: write USDA, Director, Office of Civil Rights, Room 326-W, Whitten Building, 1400 Independence Avenue, SW, Washington, D.C. 20250-9410 or call (202) 720-5964 (voice and TDD). USDA is an equal opportunity provider and employer.
To Apply: Please submit a resume and cover letter along with 3 professional references using the APPLY NOW section located on the upper right hand corner of the position listing on our website here: https://usaconservationepic.applicantpool.com/jobs/
NOTE: Early consideration will be given as applications are received. This position may close at any time. If you have any questions regarding this position, please feel free to contact Kelly Waldron, the North Carolina Outreach Coordinator, at Kwaldron@usaconservation.org.
Current Openings for 4 Week Professional Wetland Restoration Invasive Species Removal Crew Jobs at American Conservation Experience - EPIC
Below are some job listings at American Conservation Experience - EPIC that match the common job title you have selected.
| Opportunity Title | Agency | Location | Employment Type | Program |
| --- | --- | --- | --- | --- |
Sorry, we have no current opportunities. Thanks for your interest and please check back on this site for changes.
To view other job opportunities in our organization, click here: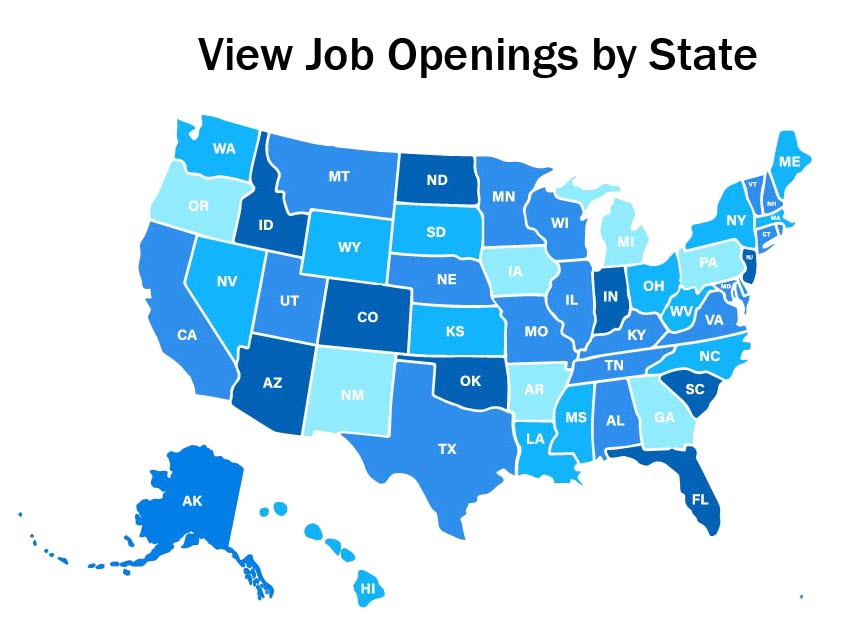 Want to be notified each time a new opportunity is posted? Click here! Subscribe by email to American Conservation Experience - EPIC
 Subscribe in a reader