ACE Bicentennial Fellow, Santa Fe National Historic Trail, AmeriCorps Eligible Jobs at American Conservation Experience - EPIC
Sample ACE Bicentennial Fellow, Santa Fe National Historic Trail, AmeriCorps Eligible Job Description
ACE Bicentennial Fellow, Santa Fe National Historic Trail, AmeriCorps Eligible
Summary: American Conservation Experience, a nonprofit Conservation Corps, in partnership with the National Park Service (NPS) National Trails office (NTIR), is seeking ONE (1) Santa Fe Trail Fellow to work directly with the NTIR staff and assist primarily with Santa Fe Trail Bicentennial event planning, outreach, and collaboration, but also with outreach work with eight other national historic trails.
These opportunities are intended for enthusiastic individuals with a background in community engagement, visitor or customer service, event planning, outreach, or other related fields who possess an interest in gaining experience in National Trails System or National Park Service careers that are different than the typical careers found in most National Parks.
Start Date: Spring 2020 (some flexibility may exist for the right candidate)
End Date: 78 weeks from the start date
* A minimum 78-week commitment is required for this Fellowship *
Location: Santa Fe, New Mexico
This position will work out of 1100 Old Santa Fe Trail - Santa Fe, NM, in the National Park Service's Old Santa Fe Trail Building.  
Santa Fe is the oldest capital city in the United States. In 2012 it had a population of 69,204. The city sits at 7,199 feet in elevation; the climate is dry, with chilly, dry winters and hot summers with monsoon thunderstorms. This city is known for its arts, culture, food, and recreation.  For more information visit: http://www.santafenm.gov/
Project Website: For more information about the Santa Fe Nat'l Historic Trail please visit nps.gov/safe. The What is a National Historic Trail page explains how historic trails are different than scenic or recreation trails.  The National Trail System website provides an introduction to the broader trail system, and for more about what the National Trails office does and the trails the office administers visit NTIR's webpage. 
For more information regarding the ACE EPIC Program, please visit: http://www.usaconservation.org.
Living Allowance: The ACE Fellow is expected to contribute ~40 hours/week and will receive a living allowance of $350/week to cover the costs of food and incidental expenses, dispersed bi-weekly.
Housing: Housing is the responsibility of the Fellow and not provided by ACE or the NPS.  A reimbursement NTE $1200 per month will be available to the Fellow for the duration of the Fellowship.  The NPS may provide limited assistance with a housing search. 
AmeriCorps: This position may be eligible for a 1700-hour AmeriCorps Education Award of $6,096 upon successful completion of Fellowship service hours. Additional enrollment is required.
Scheduling: Intern will be expected to contribute 80 hours within a two-week period. General hours will be Monday thru Friday, but weekend or holiday work may be expected for travel and events.  Standard office hours are 8 4:30 but some flexibility is permitted.  Travel days may be longer than eight hours. 
Position Description: 
This project provides support to the Santa Fe National Historic Trail 2021 bicentennial with a youth intern to assist with Trail-wide event planning and collaboration. The intern will coordinate efforts between four National Parks along the Trail, at least two state parks, two US Forest Service National Grasslands, the Santa Fe Trail Association (SFTA) and other public and private partners. In addition to working with the Santa Fe Trail, the intern will also assist NTIR with development of outreach plans for up to eight other national historic trails. 
The goals are to have a coordinated set of bicentennial events and media available for the public that tell Santa Fe NHT stories in a manner that is cohesive, accessible, engaging, and inclusive, and to increase local and national awareness of the Santa Fe NHT, other national historic trails, and the National Trails System. 
Fellowship responsibilities include:
Communicating with public and private sites along the NHTs

Planning and facilitating bicentennial planning meetings with partners at various locations along the Trail

Providing guidance to partners on event planning and ways to make events

accessible, engaging, and inclusive to diverse and new audiences

Attending and reporting on planning efforts at partner meetings

Maintain a calendar of events for both public and partnership use

Creating shared content for websites and social media

Preparing a social media plan for approval and posting content on NTIR social media platforms

Supporting development of a public affairs plan in coordination with partners and NTIR staff

Supporting development of and initiating outreach plans, in coordination with partners, for eight other national historic trails
Project Background:
Fellowship project objectives include:

Developing communication and collaboration skills for future career goals;

Provide consistent and reliable communication for a range of federal, state, non-profit organizations, and other trail partners to collaborate on planning for the Santa Fe Trail (SAFE) bicentennial;

Coordinate SAFE bicentennial plans between all participating agencies and entities to ensure a seamless experience for the public;

Develop outreach plans for up to eight national historic trails in coordination with partners;

And encourage youth participation and engagement with national historic trails throughout the system.
Qualifications: 
Required:
U.S. Citizen or Permanent Resident

Willing and able to represent ACE and the NPS in a professional, positive, and enthusiastic manner. 

Ability to perform the essential duties of the position with or without reasonable accommodation

Proven ability to be both self-directed/work alone, and be a positive, contributing member of a group

Must be 18-30 years of age (This position's age limitations are a requirement of the Public Land Corps Act. Additionally, members must be 21+ to apply for an ACE position that requires or anticipates operation of agency or ACE vehicles for duties.)

Military Veterans up to 35 are encouraged to apply

When driving is required, valid driver's license and an insurable driving record are necessary.

Documentation to be provided upon request.

Willing to undergo (and must pass) a federal criminal background check
Preferred:
Applicants for the position must hold or be pursuing a minimum of a bachelor's degree and/or have relevant experience in subject areas such as communications, public affairs, interpretation, recreation, history or others.

Knowledge of: US History, principles of youth engagement outside of formal classrooms, principles of relevancy and inclusion, grammar, sentence structure, and style guides for composing professional documents.

Ability and willingness to:

Travel across up to 24 states and work in mixed climates

Work with partners with a lot of passion but with varying abilities and technological skills

Find or create solutions to unique dilemmas;

Be flexible and accommodating with partners and NTIR staff

Communicate with a wide range of people with preferences for different communication styles and mediums

Deep interest in working collaboratively, making historical events relevant to today's national dialogues, teamwork and partnerships.
To Apply: Please submit your resume, thoughtful cover letter, and contact information for three professional/academic references to the online application page for this position here: https://usaconservation.applicantpool.com/jobs/. Early consideration will be given as resumes are received. This position may close at any time. If you have any questions regarding this position please feel free to contact ACE EPIC National Division Director (NPS) Peter Woodruff at 801-989-7069 or pwoodruff@usaconservation.org.
EEO: American Conservation Experience provides equal employment opportunities (EEO) to all employees and applicants for employment without regard to race, color, religion, sex, national origin, age, disability or genetics. In addition to federal law requirements, American Conservation Experience complies with applicable state and local laws governing non-discrimination in employment in every location in which the company has facilities.
Current Openings for ACE Bicentennial Fellow, Santa Fe National Historic Trail, AmeriCorps Eligible Jobs at American Conservation Experience - EPIC
Below are some job listings at American Conservation Experience - EPIC that match the common job title you have selected.
| Opportunity Title | Agency | Location | Employment Type | Program |
| --- | --- | --- | --- | --- |
Sorry, we have no current opportunities. Thanks for your interest and please check back on this site for changes.
To view other job opportunities in our organization, click here: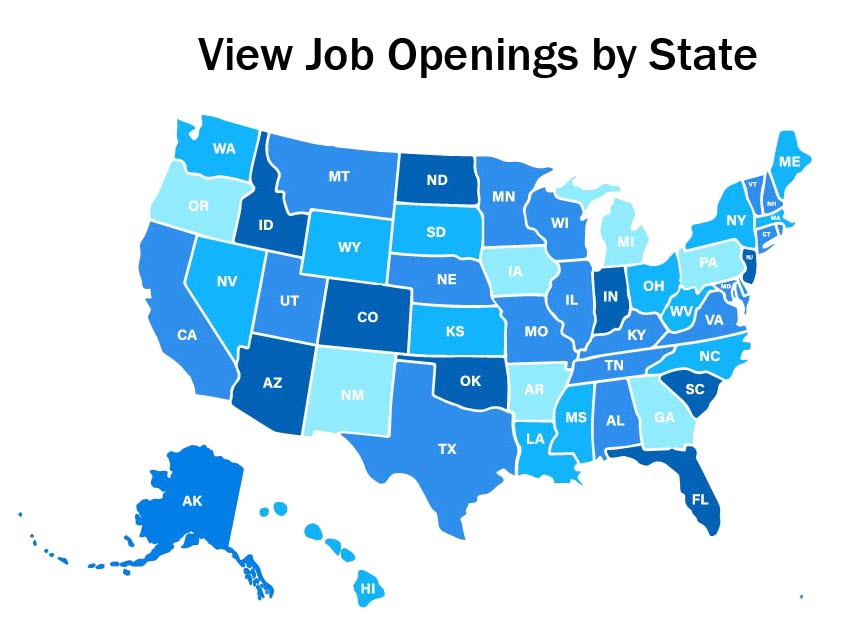 Want to be notified each time a new opportunity is posted? Click here! Subscribe by email to American Conservation Experience - EPIC
 Subscribe in a reader