ACE Conservation Corps 900 Hour Professional Development Member/ Chainsaw certification SEPTEMBER 7TH Jobs at American Conservation Experience - EPIC
Sample ACE Conservation Corps 900 Hour Professional Development Member/ Chainsaw certification SEPTEMBER 7TH Job Description
ACE Conservation Corps - 900 Hour Professional Development Member/ Chainsaw certification - SEPTEMBER 7TH
ACE Arizona 900 Hour Professional Development AmeriCorps Member
Work location(s): Projects take place throughout Arizona. Member housing is located in Flagstaff, AZ.
Summary: American Conservation Experience (ACE), a non-profit Conservation Corps based in Flagstaff, AZ, provides professional development opportunities to young adults interested in careers related to conservation and environmental stewardship. ACE crews work on a variety of environmental projects with different land management agencies throughout Arizona.
ACE Arizona's AmeriCorps Professional Development Program is a highly competitive position designed for motivated and high-achieving individuals seeking leadership opportunities in the conservation field. Professional Development Corps Members will have more responsibilities and higher expectations placed on them while also receiving additional training and development opportunities throughout their term of service. Previous AmeriCorps Members in this position have moved on to positions of seniority within ACE and the greater Conservation Corps industry. During their term Members will be pushed to develop technical conservation and leadership skills in the field in order to prepare them for potential future leadership roles. As such, an enthusiasm for the work and the ability to be a self-starter is required.
Position Roles and Responsibilities: Professional Development Members will have the opportunity to work alongside project partners within various land management agencies in locations including Grand Canyon National Park, Prescott National Forest and Imperial National Wildlife Refuge. Professional Development Members will work in crews of 8 while completing conservation projects involving trail construction/maintenance, invasive species removal, fencing, and habitat restoration. All Members must successfully complete their term of service by fulfilling a 900 hour (25 week) commitment. ACE crews typically work 80 hours and camp over 8 or 9 consecutive days in both backcountry and frontcountry settings. However, ACE crews may be required to participate in projects spanning 4 to 6 weeks at a time.
Qualifications: Applicants must have an established interest in conservation issues and/or a background in Forestry, Environmental Sciences or related fields. Applicants must be willing to undertake arduous physical work with a positive mindset in all types of weather and terrain. Applicants also must be able to communicate and problem solve in a team-oriented environment to accomplish project goals.
Professional Development Corps Members will participate in a Wilderness First Aid course as well as receiving a US Forest Service A-Faller certification. upon entry to the organization. Please visit http://www.usaconservation.org/locations/flagstaff-az/ for an overview of the training. ACE will provide additional training opportunities during their term of service such as: industry professional guest speakers during off-days, specific skills trainings, and the opportunity to attend ACE Crew Leader training weekends. Corps Members will be required to develop, recruit for, and execute a large community service event in the local Flagstaff Community.
Throughout their term of service Members are expected to:
Assist Crew Leader in pre-project logistics such as food, tool and gear preparation and packing.

Agree to the terms and conditions of a Housing Supervisor and enforce all ACE housing policies.

Conduct performance evaluations with ACE staff at least twice during their term of service.

Represent ACE at events such as: AmeriCorps Week, Earth Day, National Trails Day, and Mayors Day of Recognition.
Other Requirements:
This position is available to US Citizens and Green Card holders only.

Upon hire, all Professional Development Members must consent to a heightened Criminal History Check. Their service with ACE will be considered probationary until all results are returned and have been reviewed.

Must be 18 35 years of age.

Members must possess their own personal medical insurance for the duration of their participation with ACE.

ACE will provide tents and PPE to all Members but Members will be required to provide all other outdoor items including but not limited to: full leather boots, sleeping bags, backpacks, and durable raingear.

ACE maintains a zero-tolerance policy for drugs. Alcohol use is strictly prohibited on ACE projects and on ACE property. AmeriCorps Members must agree to submit to drug-testing at any time, and any evidence of drug use or violating ACE's alcohol policy will result in immediate release from the program.
Remuneration: Members will receive a bi-weekly living stipend of $512.00 and will earn a $2,865.00 AmeriCorps Education Award upon successful completion of service. This Education Award can be used towards previously incurred education costs (e.g. school loans) and future educational pursuits. ACE also aims to prevent financial hardship by providing Members with free meals during all project days as well as free hostel-style housing in Flagstaff during off-days.
Start date: September 7th 2017
End date: March 24th, 2017
Application deadline: Positions available until filled. Apply ASAP.
To Apply:
Follow the link https://usaconservation.applicantpool.com/jobs/ to fill out an application. You must include a resume, one page cover letter, and three professional references. ACE Alumni or current AmeriCorps Members may only include one ACE-affiliated reference in their application. Applicants must follow all application instructions in order to be considered for this opportunity.
Qualified individuals with disabilities and those from diverse backgrounds are strongly encouraged to apply. We provide reasonable accommodations for qualified individuals and conduct all activities in fully accessible settings. American Conservation Experience is an equal opportunity employer.
Contact Information:
Outreach Department: ACE Southwest Region
Florence Nash - Email: fnash@usaconservation.org Phone: 928-310-6006
A.J. Conrad- Email: ajconrad@usaconservation.org Phone: 928-864-9560
Current Openings for ACE Conservation Corps 900 Hour Professional Development Member/ Chainsaw certification SEPTEMBER 7TH Jobs at American Conservation Experience - EPIC
Below are some job listings at American Conservation Experience - EPIC that match the common job title you have selected.
| Opportunity Title | Agency | Location | Employment Type | Program |
| --- | --- | --- | --- | --- |
Sorry, we have no current opportunities. Thanks for your interest and please check back on this site for changes.
To view other job opportunities in our organization, click here: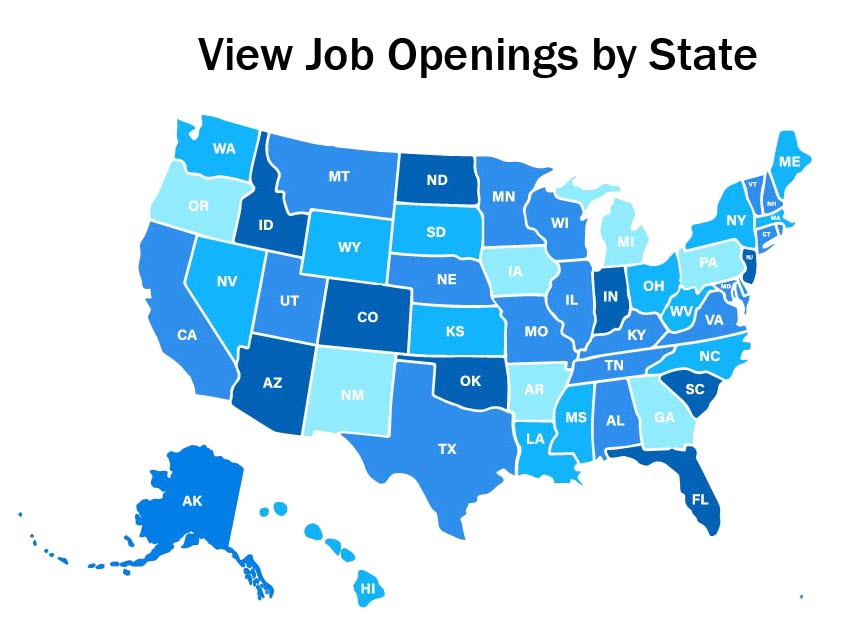 Want to be notified each time a new opportunity is posted? Click here! Subscribe by email to American Conservation Experience - EPIC
 Subscribe in a reader