ACE Conservation Corps AmeriCorps Member Pacific West Southern California APRIL 28 Jobs at American Conservation Experience - EPIC
Sample ACE Conservation Corps AmeriCorps Member Pacific West Southern California APRIL 28 Job Description
ACE Conservation Corps - AmeriCorps Member - Pacific West Southern California - APRIL 28
Summary: American Conservation Experience is a non-profit conservation corps currently seeking energetic, ambitious individuals to engage in national service as AmeriCorps members in an exciting outdoor skill-training opportunity. ACE intends to provide a meaningful service to regional communities by taking direct action through the conservation of our valuable natural resources. Our mission is to introduce and prepare corps members for careers in resource management with ACE, other conservation corps, or public agencies such as the National Park Service, US Forest Service, US Fish and Wildlife, CA State Parks, or the Bureau of Land Management, among other regional land managers.
TWO OPTIONS AVAILABLE!
ACE is currently seeking corps members for an AmeriCorps 450-HOUR OR 900-HOUR term in 2019 to serve in Southern California
Start Date: April 28, 2019* End Date: August 17th, 2019 (450 HOURS)
-OR-
Start Date: April 28, 2019* End Date: November 2nd, 2019 (900 HOURS)
*A 450 or 900-hour (16 or 26-week) commitment is required once enrolled. Early arrival of 4/26 may be expected to be rested, settle into ACE housing, and be prepared for your first full day of orientation. There may be opportunities available to continue with ACE after the term is complete for the best performing crew members, depending on available projects in the field and seasonal constraints.
Position Description: AmeriCorps Members in the ACE Conservation Corps program will spend several weeks learning techniques of conservation and land management while training on trail construction, forestry, and environmental restoration projects under the guidance of ACE's most highly skilled staff members. The goal of the position is to accomplish meaningful project work for a variety of public land management agencies while becoming proficient in advanced field techniques.
This position may entail the following:
Serving on environmental stewardship projects including (but not limited to): Trail Construction/Maintenance; Dry Stone Masonry, Harmful Plant Mitigation, Forest Fuels Reduction, Fence Installation/Repair; Habitat Restoration; and Historic Preservation.

Working 10 hours per day for 4-8 consecutive days on a crew comprised of 6-12 other service members in outdoor locations.

Working and camping in a variety of weather conditions including temperatures ranging from below freezing to over 100 degrees Fahrenheit, high winds, intense sunshine, rain, and snow.

Hiking extended distances on steep and rough terrain with a 40-pound backpack.

Professionally serving on numerous volunteer events and projects in the local community.
Location:
Housing for off days may fall at the Dulzura, CA or Ridgecrest, CA housing locations, depending on project location.

Projects are expected to be within several hours driving radii of housing, with transportation to and from the project site provided.

Projects may take place in the desert and mountains where temperatures vary from very cold to very hot! You can expect to experience a combination of conditions from snow or rain, to extremely dry conditions. Do not underestimate southern CA's ability to get cold!
Benefits:
Members receive a $280 bi-weekly living stipend.

3 meals per day while on project (approximately 16 days per month).

Free housing accommodation and use of a tent throughout your term.

Trainings, including Leave No Trace (LNT), diverse restoration management, and terrain-specific trail work. Members should expect to be trained in all the tools and techniques needed to successfully complete their scheduled projects. Membership spanning several seasons allows for additional training opportunities.

Upon successful completion of a full term, AmeriCorps Members receive an Education Award commiserate with hours served.

Members are eligible for preferential hiring status following their term of service. Corps Members who have served a minimum of 640 hours on appropriate public land projects may qualify for Public Land Corps non-competitive hiring status!
Qualifications:
Provide a safe, strong, and proactive work ethic.

Possess a team-first and positive mindset.

Comfortable using hand tools, power tools, and herbicide application equipment: all day, every day; and enthusiasm for rugged work.

Capacity to complete ACE AmeriCorps term of service and follow all ACE rules and code of conduct.

Perform duties in inclement weather on steep terrain without access to restrooms or developed sanitation facilities.

Professionally represent ACE while serving on all projects and local community events.

Attend additional community volunteer events during project off-days.

Must be physically fit, capable of physically and mentally challenging outdoor work for up to 10 hours/day in all types of weather and hiking long distances over rugged terrain.

Bend at the waist for long periods and spend the entire workday standing or walking.

Ability to lift and carry 40+ lbs.
Other Requirements:
This position is available to US Citizens and permanent residents only.

Must be 18 - 35 years of age.

Due to fire hazard conditions in ACE (specifically in California), smoking is not permitted at any work site. Smoking will not be permitted when on project at undeveloped campgrounds or when serving backcountry. Smoking may be permitted at ACE housing but will be restricted to designated areas.

Members must possess their own personal medical insurance for the duration of their participation with ACE.

ACE will provide tents but members will be required to provide other outdoor gear including but not limited to: full leather boots (no mesh, fabric or suede), sleeping bags, backpacks, and durable rain gear.

Upon hire, all members must consent to a Criminal History Check. Their service with ACE will be considered probationary until all results are returned and have been reviewed.

ACE maintains a zero-tolerance policy for drugs. Alcohol use is strictly prohibited on ACE projects and on ACE property. Any evidence of drug use or violating ACE's alcohol policy will result in immediate release from the program.
Positions open until filled, but are in high demand. Apply now!
To Apply: Follow the link: https://usaconservation.applicantpool.com/jobs/ to fill out and submit an application. You must include a resume, cover letter, and three professional references. Upload all required documents, preferably in a single PDF or Word document and save using the following naming format: LastName_FirstName_Position_DocumentName. The document name is either resume, cover letter, references or application. Applicants must follow all application instructions in order to be considered for this opportunity. We strongly encourage you checking out our social media pages and YouTube Channel for more details about ACE!
Rather than a traditional cover letter, please include a motivation statement which sincerely describes your interests, skills, professional goals, and any other relevant information in regards to this opportunity. This is your opportunity to stand out and express why you are a great fit for our program, in your own words.
NOTE: Early consideration will be given as applications are received. This position may close at any time and is open until filled. If you have any questions regarding this position, please feel free to contact the California Outreach Coordinator, Marcel Coppolino at 928-814-3191 or marcel@usaconservation.org.
Also, consider checking out our Facebook page, YouTube Channel, and social media for more details about ACE!
www.facebook.com/usaconservation
American Conservation Experience provides equal employment opportunities (EEO) to all employees and applicants for employment without regard to race, color, religion, sex, national origin, age, disability or genetics. In addition to federal law requirements, American Conservation Experience complies with applicable state and local laws governing non-discrimination in employment in every location in which the company has facilities.
Current Openings for ACE Conservation Corps AmeriCorps Member Pacific West Southern California APRIL 28 Jobs at American Conservation Experience - EPIC
Below are some job listings at American Conservation Experience - EPIC that match the common job title you have selected.
| Opportunity Title | Agency | Location | Employment Type | Program |
| --- | --- | --- | --- | --- |
Sorry, we have no current opportunities. Thanks for your interest and please check back on this site for changes.
To view other job opportunities in our organization, click here: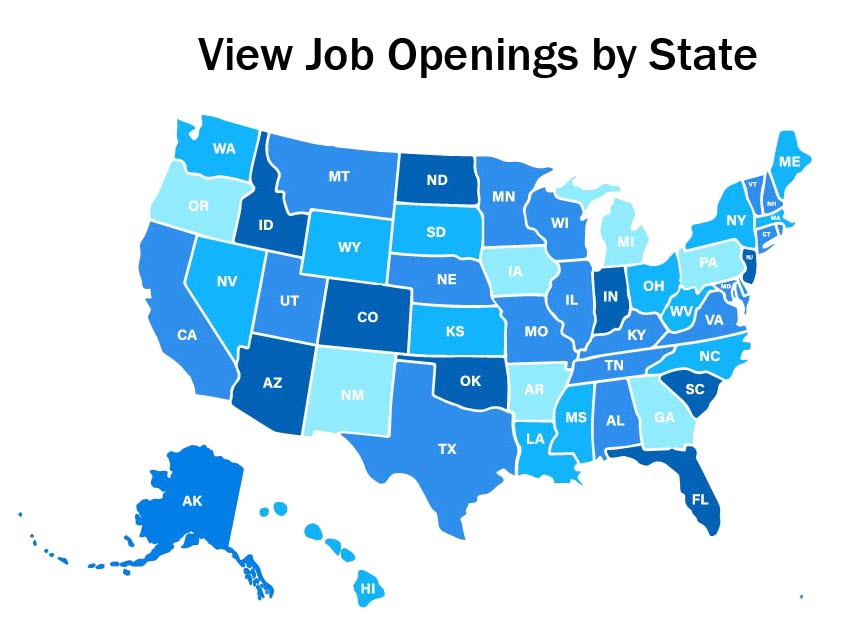 Want to be notified each time a new opportunity is posted? Click here! Subscribe by email to American Conservation Experience - EPIC
 Subscribe in a reader