ACE Conservation Corps Assistant Crew Leader Jobs at American Conservation Experience - EPIC
Sample ACE Conservation Corps Assistant Crew Leader Job Description
ACE Conservation Corps- Assistant Crew Leader
American Conservation Experience
Position Opening Announcement:
Assistant Crew Leader- Utah

American Conservation Experience, a Non-Profit conservation corps with growing nationwide
operations, is seeking an Assistant Crew Leader (ACL) for its Utah state operations located in St. George,
Utah. As a federally recognized member of the 21st Century Conservation and Service Corps, ACE is a
dynamic organization with a reputation for providing crews to safely and economically implement
technically complex and physically demanding restoration project for the National Park Service, US
Forest Service, BLM, USFWS, and numerous state and local land management partners.

GENERAL DESCRIPTION:
As a member of an American Conservation Corps crew, assistant crew leaders (ACL's) assist crew leaders
in the logistics and administration of teams of young adult Corpsmembers performing environmental
conservation and restoration projects throughout the Southwest and Western United States. ACL's
provide leadership to Corpsmembers, lead partial teams of corpsmembers, and supervise work crews on
a temporary basis in the absence of the crew leader. ACL's also may train corpsmembers in conservation
work skills and outdoor living skills. Work projects are almost exclusively outdoors, involve strenuous
physical labor in all weather conditions and climates, and may involve "spike" camping for several days at
a time in remote wilderness locations. The work may involve working for other ACE offices/locations for
temporary periods.

REQUIRED KNOWLEDGE, SKILLS and ABILITIES:
Assistant crew leaders must have the following:
Ability to lead and train a team.
Knowledge of environmental conservation skills, basic environmental education, and outdoor
living/camping skills.
Ability to perform a wide variety of heavy manual labor for extended periods of time, and often
under adverse weather conditions and in various climates.
Ability to adapt to surrounding work environment and conditions that can change frequently.
Ability to establish and maintain effective working relationships with corpsmembers, crew leader,
partner agency staff, and the general public.
Ability to understand and carry out oral and written instructions.
Ability to understand and follow ACE systems and processes including leader key responsibilities.

TYPICAL DUTIES:
Leading partial crews or temporarily leading a work crew performing conservation work projects,
including:
Restoring forest health and reducing wildfire risk through tree thinning using powered
equipment; constructing and maintaining trails; constructing and maintaining fences and outdoor
facilities; restoring wildlife habitats; maintaining public parks, campgrounds, and recreation
areas; planting trees, conducting native plant revegetation, and eradicating exotic plant species;
conducting ecological testing and monitoring; surveying, mapping and monitoring using GPS
technology;
Assisting the crew leader in logistical details of transportation, tools, equipment, living
arrangements, field communication, and work project completion.
Assisting the crew leader in transporting crew to worksites, and camping with crew during
projects.
Maintaining and repairing hand and power tools and other equipment as necessary.
Hiking, backpacking, camping and cooking outdoors while at front country and wilderness spike
camps.
Assisting in the completion of project paperwork where necessary, including weekly reports,
safety sheets, accident reports, end of week check lists, feedback forms and others as necessary.
Organizing and overseeing the efficient and orderly management of crew camp.
Overseeing all aspects of the de-rig process and assure that all corps members are assigned and
perform their de-rig responsibilities properly and completely.

PERSONAL REQUIREMENTS:
The candidate must be completed with their Americorps term and interested in beginning a
new Americorps term between mid-October 2017 and mid-January 2018.
Must be self-motivated and able to work without direct supervision.
Must maintain timely, effective communication with crew, supervisors
Must possess a valid driver's license
Must maintain a positive, constructive work environment.
Must be flexible and possess a high work ethic
Must help enforce the use of appropriate safety procedures in all tasks.
Must maintain optimal physical health, including a drug-free lifestyle.
Must submit to a criminal background check prior to hire. Persons convicted of a felony are
not eligible for appointment to this classification.
ACE reserves the right to require drug tests. Applicants must have a clean driving record and be willing
to submit to a background check.

Start Date: Depending on available positions and project needs, intended start dates for this position
will be between mid-October 2017 and mid-January 2018.
Hours: 40 hrs/week
Compensation: This is an Americorps, stipend position at $320.00/week. ACE Staff benefits are not
available for this position.
Application Process: To apply for this position send a resume detailing your applicable past educational
and work experience as well as a cover letter detailing your qualifications and interest in the position.
Please email the required documents to Jake Powell Director of ACE Utah:
jpowell@usaconservation.org
Deadline: October 20, 2017- Please note that ACE will schedule interviews and may make a selection
prior to the application deadline. Please submit your application materials as you prepare them.
Current Openings for ACE Conservation Corps Assistant Crew Leader Jobs at American Conservation Experience - EPIC
Below are some job listings at American Conservation Experience - EPIC that match the common job title you have selected.
| Opportunity Title | Agency | Location | Employment Type | Program |
| --- | --- | --- | --- | --- |
Sorry, we have no current opportunities. Thanks for your interest and please check back on this site for changes.
To view other job opportunities in our organization, click here: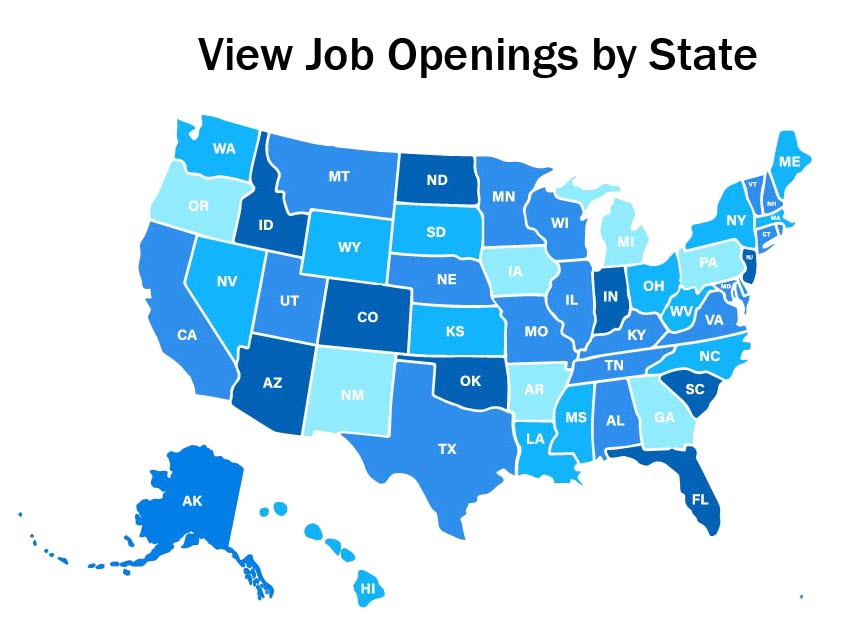 Want to be notified each time a new opportunity is posted? Click here! Subscribe by email to American Conservation Experience - EPIC
 Subscribe in a reader