ACE Conservation Corps Crew Leader Jobs at American Conservation Experience - EPIC
Sample ACE Conservation Corps Crew Leader Job Description
ACE Conservation Corps- Crew Leader
American Conservation Experience
POSITION DESCRIPTION
Title: Crew Leader
1.
GENERAL DESCRIPTION:
Under direct supervision of an ACE Director (either a site Director or Director of Field Operations) supervises environmental conservation and restoration crews while assisting in logistical/project coordination, quality control, safety compliance, and equipment maintenance for other ACE crews; performs related work as assigned. The ACE Crew Leader will also train crew leaders and assistant supervisors in conservation work skills, basic environmental education, and outdoor living skills, and engage their crews in environmental work projects that address critical environmental needs.
2. REQUIRED KNOWLEDGE, SKILLS and ABILITIES:
ACE Crew Leaders must have the following:
Over 21 years of age at time of application

Valid driver's license for a minimum of three years

Ability to obtain commercial applicator license in South west states.

Considerable knowledge of methods, materials, tools, and techniques used in conservation/environmental restoration operations.

Considerable knowledge of safety procedures applied to field operations.
Knowledge of principles of young adult development, team-building and motivational techniques.

Ability to manage, mentor and train members of crew professionally and productively.

Experienced in the use of the use of hand and power tools, including chainsaws, and rigging equipment etc

Ability to coordinate the activities of culturally and economically diverse employees to ensure quality and efficiency.

Ability to adapt to surrounding work environment and conditions that can change frequently.

Ability to perform a wide variety of heavy manual labor for extended periods of time, and often under adverse weather conditions and in various climates.

Ability to analyze and resolve complex safety issues

Ability to establish and maintain effective working relationships with corpsmembers, partner agency staff, and the general public.

Ability to understand and carry out oral and written instructions.

Ability to understand and follow ACE systems and processes including supervisor key responsibilities.
3. TYPICAL DUTIES:
Directly supervises his/her assigned crew according to the position description of ACE crew leader as primary responsibility.

As project /time permits, assists ACE Directors in the following responsibilities:
Assists field operations manager and project mnagers in planning, scheduling, developing and coordinating conservation/environmental restoration projects for other crews.

Implements field safety programs and inspections under the supervision of ACE Directors.

Makes recommendations to ACE Directors concerning disciplinary measures and promotion of corpsmembers and supervisors.

Makes recommendations for purchase of field supplies, tools, etc. following the operation manager's budget.

Oversees maintenance and of tools, vehicles, field-related equipment, including organization of ACE equipment and supplies.
4. OTHER REQUIREMENTS:
Must maintain a positive, constructive work environment conducive to team dynamics.

Must maintain timely, effective communication with crew, project partners and project manager,

Must enforce the use of appropriate safety procedures in all tasks.

Must maintain optimal physical health, including a drug-free lifestyle.
Must possess a valid driver's license.
Must secure Wilderness First Aid/Adult CPR/Blood Borne Pathogens certifications within 14 days of employment and maintain certification.
Must submit to a criminal background check prior to hire. Persons convicted of a felony are not eligible for appointment to this classification.
5. PREFFERRED SKILLS
Minimum 6 months experience in a conservation corps or other land/resource management agency

Experience using recreational or professional grade GPS units

Background in GIS mapping

Experience driving off-road, and on unpaved roads; basic knowledge of vehicle maintenance

Experience with orienteering, map and compass reading

A feller certification on chainsaws and crosscuts

1 year experience with Brushcutters/trimmers.

Wilderness First Responder

2 years of herbicide use (recorded) or 1 year of herbicide use plus 20 hours of college credit in biology, ecology etc.
Start Date: The position will be open until filled, preferably in April. A 1 to 2+ year commitment is preferred.
Remuneration: $14 per hour. ACE employees have the option to join ACE health care plans after 90 days of employment. Other benefits include accrual towards two weeks paid vacation and sick leave.
Application procedures and deadlines, including a "closing" date: Email your resume, cover letter, and 3 professional references to Jordan Rolfe at jordan@usaconservation.org with "ACE Crew Leader" in the subject heading. The deadline to apply is April 30, 2017 but strongly encourage applicants to apply ASAP. Or apply using this link.
Successful candidates must complete a heightened criminal history check prior to hire; persons not consenting to this check or convicted of a felony are not eligible for appointment to this classification. As ACE is a proud member of Employers of National Service initiative, all AmeriCorps, Peace Corps, and other national service alumni are encouraged to apply. If you have served in a National Service program please include the details of your service experience as part of your resume and cover letter when submitting your application materials. Qualified individuals with disabilities and those from diverse backgrounds are strongly encouraged to apply. We provide reasonable accommodations for qualified individuals and conduct all activities in fully accessible settings.
Contact:
Jordan Rolfe, Director ACE Arizona
Email: jordan@usaconservation.org
Phone: 928 814 8781
Website: www.usaconservation.org
Current Openings for ACE Conservation Corps Crew Leader Jobs at American Conservation Experience - EPIC
Below are some job listings at American Conservation Experience - EPIC that match the common job title you have selected.
| Opportunity Title | Agency | Location | Employment Type | Program |
| --- | --- | --- | --- | --- |
Sorry, we have no current opportunities. Thanks for your interest and please check back on this site for changes.
To view other job opportunities in our organization, click here: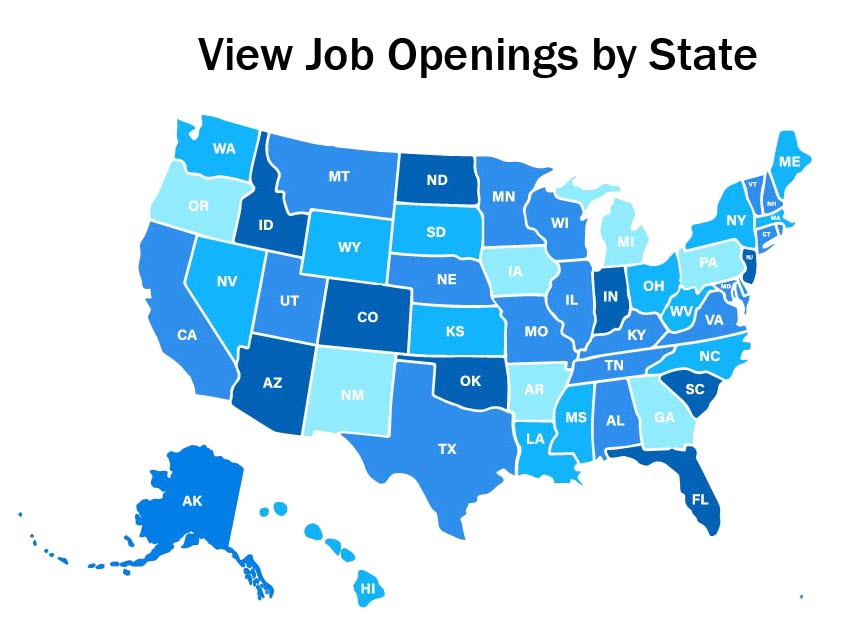 Want to be notified each time a new opportunity is posted? Click here! Subscribe by email to American Conservation Experience - EPIC
 Subscribe in a reader