ACE Conservation Volunteer North Carolina Jobs at American Conservation Experience - EPIC
Sample ACE Conservation Volunteer North Carolina Job Description
ACE Conservation Volunteer - North Carolina
Summary: American Conservation Experience, a nationwide Non-Profit Conservation Corps, is seeking Conservation Volunteers dedicated to serving 6 weeks on conservation projects, including habitat restoration and trail construction & maintenance.
Start Date: September 29, 2016
Estimated End Date: November 11, 2016
(Volunteers may negotiate a shorter or extended term of service)
Location: Asheville, NC
Projects take place throughout the East. Currently teams are working in the Great Smoky Mountains National Park, Gettysburg National Military Park, Blue Ridge Parkway, Congaree National Forest, and Daniel Boone National Forest, amongst others.
Schedule: Project schedules vary greatly, but typically corps volunteers work 4 days on/ 3 days off. For remote projects, corps volunteers spend off-days nearer to their project location, away from Asheville. Remote projects typically last about three weeks, with the 4 days on/3 days off schedule.
Benefits: Volunteers will receive a Living Allowance Stipend of $110/week, paid bi-weekly.
Housing: ACE provides volunteers housing during their term of service. When working in or near North Carolina, volunteers spend off days in our hostel-style housing in Asheville. When working remotely, volunteers will be provided housing in those remote locations. The volunteer will provide his or her own blankets/pillow/sleeping bag/towels.
Food: ACE provides volunteers with food during all project days; volunteers are responsible for providing their own food on off-days.
Gear: ACE provides each volunteer their own tent. The volunteer will provide his or her own sleeping bag, sleeping pad, rain gear, hiking boots. Upon acceptance to the program, corps volunteers will receive a more extensive packing list. Weather during this time of year can be highly variable so plan on bringing layers of warm clothing and adequate rain gear.
Travel: ACE provides transportation to and from worksites; personal vehicles are not necessary throughout the volunteer's term of service. ACE does not provide relocation assistance.
Position Description:
Volunteers serve in professionally supervised teams as they explore future outdoor careers, learn practical field skills, and develop confidence as emerging leaders in the field of conservation. Volunteers are afforded opportunities to learn and train under the guidance of professional mentors within ACE, while gaining invaluable career perspectives working alongside staff from the National Park Service, US Forest Service, Bureau of Land Management, US Fish and Wildlife Service, and many other stewards of our nation's public lands.
Field work and other duties might include but are not limited to:
Habitat restoration

Trail construction and maintenance

Dry and wet stone masonry

Reforestation

Forest thinning

Plant identification

Fencing

Invasive species removal

Swamping
Volunteers get experience working with or in conjunction with the following tools and equipment, depending on their level of training:
Trail Maintenance: Pick mattocks, Pulaskis, shovels, single/double jacks, McLeods, single bit axes, rock bars, chisels, crosscut saws, and griphoists

Restoration Equipment

:

Herbicide backpack sprayers, spray bottles, GPS units, and measuring tools

Power Tools and Gas Powered Equipment

: C

hainsaws, brush-cutters, drills, saws, and compressors
To Apply: Please submit a thoughtful resume and cover letter along with 3 professional references using the APPLY NOW section located on the upper right hand corner of the position listing on our website here: https://usaconservationepic.applicantpool.com/jobs/
Qualifications: Applicants must be capable of performing physically demanding labor on environmental and conservation projects for 10 hours a day. Applicants should expect to hike extended distances on rough terrain carrying 40 lbs, and be prepared to spend 8 consecutive days in the field, on one project. Volunteers will work in a variety of weather conditions such as temperatures ranging from below freezing to over 100 degrees Fahrenheit, high winds, intense sunshine, rain, and snow.
Required:
U.S. Citizen or permanent resident

Must be between the ages of 18 and 25

Able and willing to work in a group

Able and willing to work outdoors in varying weather conditions and capable of hiking moderate distances in somewhat rough terrain during inclement weather conditions

Ability and willingness to undergo a Federal criminal background check
Preferred:
Experience in hiking and navigation in steep terrain

Experience or interest in volunteering in local communities
The volunteer must be willing to represent ACE in a professional, positive, and enthusiastic manner. ACE has a zero tolerance policy for illegal drugs (including recreational pot-smoking) and underage drinking. ACE reserves the right to require drug testing.
NOTE: Early consideration will be given as applications are received. This position may close at any time. If you have any questions regarding this position, please feel free to contact the North Carolina Recruitment Specialist, Bethany Coury at 928-226-6960 or bcoury@usaconservation.org.
Current Openings for ACE Conservation Volunteer North Carolina Jobs at American Conservation Experience - EPIC
Below are some job listings at American Conservation Experience - EPIC that match the common job title you have selected.
| Opportunity Title | Agency | Location | Employment Type | Program |
| --- | --- | --- | --- | --- |
Sorry, we have no current opportunities. Thanks for your interest and please check back on this site for changes.
To view other job opportunities in our organization, click here: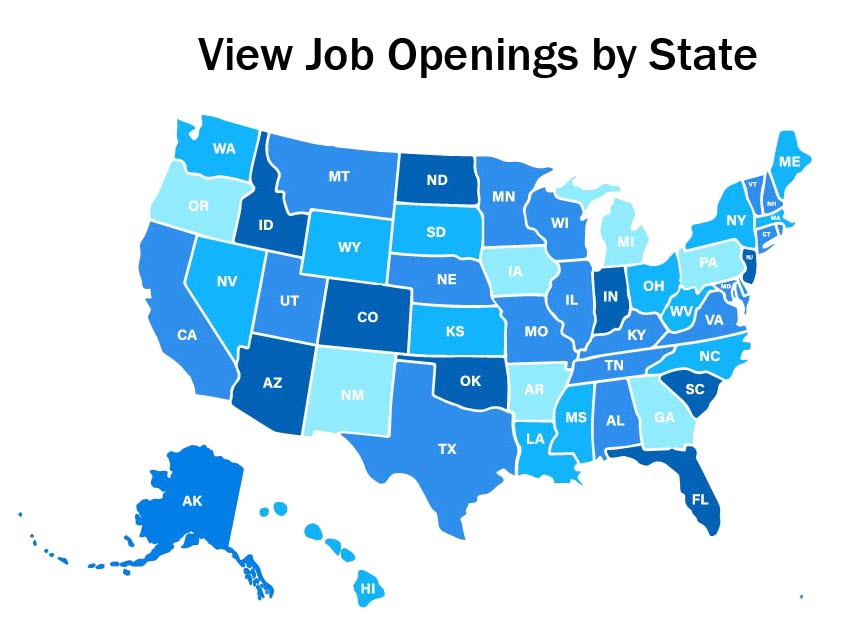 Want to be notified each time a new opportunity is posted? Click here! Subscribe by email to American Conservation Experience - EPIC
 Subscribe in a reader