ACE EPIC AmeriCorps Intern Jobs at American Conservation Experience - EPIC
Sample ACE EPIC AmeriCorps Intern Job Description
ACE EPIC AmeriCorps Intern
Summary: American Conservation Experience, a Non-Profit conservation corps with growing nationwide operations, is seeking a passionate Intern to manage the inner workings of the National Internship office located in the Sugarhouse area of Salt Lake City, Utah.
ACE is a dynamic organization with the reputation for providing interns & crews to safely and economically complete technically complex and physically demanding conservation and restoration projects for the National Park Service, US Forest Service, BLM, USFWS, and numerous state and local land management partners. Recognizing ever increasing agency need for professional development internships, combined with growing federal and state mandates for youth engagement, ACE's EPIC program'the Emerging Professional Internship Corps'is seeking an intern to support all internal aspects of our rapidly growing program.
What is AmeriCorps?
AmeriCorps is a part-time or full-time national service program for men and women ages 18 and older interested in addressing a variety of critical needs in communities. The purpose of AmeriCorps is to engage AmeriCorps members in direct service and capacity-building to address unmet, critical community needs. AmeriCorps members serve more than 3,000 non-profits, public agencies, and faith-base and community organizations. Over 574,000 individuals have participated in AmeriCorps since 1994, nearly 67,000 individuals a year. Becoming an AmeriCorps member enables you to do great things for your community while you grow as an individual and obtain tangible benefits.
Start Date: As soon as the right candidate is found.
Length of Commitment: This internship duration is open ended, but it is desirable to ACE that this position becomes a long-term hourly position.
Compensation: $10-12/hour
Hours: 40 hours per week. Work schedule very flexible. Occasional evening, weekend and/or holiday work will be necessary. Some travel may be required.
Specific job duties include:
1) Manage all day-to-day administrative duties, including payroll, reimbursement, and intern records. Develop new ways to streamline the intern management process. Maintain a highly organized filing and archive system for long term record keeping.
2) Create a standard intern recruitment protocol, and participate in screening and interviewing internship candidates from all disciplines, including archeology, biology, ecology, GIS, public affairs, interpretation, education, range management, wilderness and recreation management, law enforcement and more.
3) Must be willing to learn about the complex variability of needs between our project partners, from the National Park Service, Bureau of Land Management, US Forest Service, US Fish & Wildlife Service, and other partners.
4) Develop and manage an internship tracking system, manage questionnaires and evaluations, assist in career development efforts for current and past interns.
5) Create fillable forms and complex budget management spreadsheets.
6) Participate in the development of a marketing and outreach campaign for the EPIC program, including assisting in contributing stories to a quarterly newsletter, managing and regularly updating web content, and creating a strategy to enhance alumni relations.
7) Other duties as assigned, including attending job fairs, grant research and writing, invoicing, research, field supervision, and project coordination.
Drug users should not consider applying as ACE reserves the right to require drug testing. Candidates must not promote any aspect of an unhealthy lifestyle in our professional youth development program. Applicants must have a clean driving record and be willing to submit to background checks.
Qualifications: The ideal candidate will possess a unique combination of attributes, including some management background in either the non-profit and/or the government field, possess an understanding of accounting, information management, web and social media outlets, and an ability to generate and sustain an office that supports hundreds of interns nationwide, dozens of project partners, and manage numerous databases. The ideal candidate will be comfortable working closely with the Program Director and Intern Supervisor in a small office environment.
Past experience working in human resources, accounting, file management, IT, social media, recruitment and communications are all desirable. We recognize, however, that a desire to learn makes up for most gaps in knowledge or experience. Candidates with a well-developed passion for the outdoors, whether in theory or action, is critical. While the position is not field-based, ACE strongly believes that understanding the skillset needed by our natural resource management partners is critical.
While a degree in accounting, non-profit management, business management, international affairs, communications, or other related educational background is desirable, we are open to substituting experience and passion for education. However, the candidate must philosophically understand the importance of achieving higher education. Past volunteer experience with a youth conservation corps is welcome.
To Apply: Position open until filled. Please note that ACE will schedule interviews and may make a selection at any time, so please submit your materials when ready. If you have any questions regarding this position, please feel free to contact the ACE EPIC AmeriCorps Program Manager, XXX at XXX or XXX.
Current Openings for ACE EPIC AmeriCorps Intern Jobs at American Conservation Experience - EPIC
Below are some job listings at American Conservation Experience - EPIC that match the common job title you have selected.
| Opportunity Title | Agency | Location | Employment Type | Program |
| --- | --- | --- | --- | --- |
Sorry, we have no current opportunities. Thanks for your interest and please check back on this site for changes.
To view other job opportunities in our organization, click here: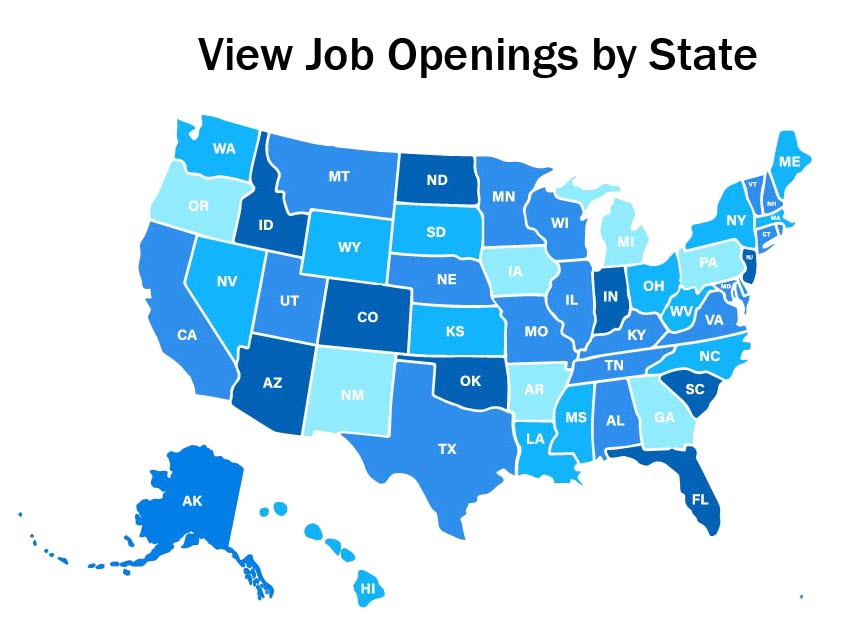 Want to be notified each time a new opportunity is posted? Click here! Subscribe by email to American Conservation Experience - EPIC
 Subscribe in a reader