ACE EPIC BLM Wildlife Biologist Technician Palm Springs Jobs at American Conservation Experience - EPIC
Sample ACE EPIC BLM Wildlife Biologist Technician Palm Springs Job Description
ACE EPIC BLM Wildlife Biologist Technician - Palm Springs
Summary: American Conservation Experience, a nationwide Non-Profit Conservation Corps, in partnership with the Bureau of Land Management (BLM) Palm Springs South Coast Field Office is seeking One Wildlife Biologist Technician Intern to dedicate a minimum of 26 weeks to work in support of the Palm Springs South Coast Field Office.
Start Date: Jan 15th (flexible for the right candidate)
End Date: 26-weeks from Start
Location: Palm Springs, California
BLM California's Palm Springs-South Coast Field Office ("PSSCFO") manages a complex variety of public lands: about 3.6 million acres, including 1.7 million surface (more than the State of Delaware) and 1.9 million subsurface. The office serves a diverse public: home to more than 22 million people and host to millions of annual visits. The PSSCFO stretches from the Pacific Ocean to the Colorado River and from the international border with Mexico to where the mountains meet the Mojave Desert: an area larger than the State of Maryland. Renewable energy, recreation, and conservation drive PSSCFO's multiple-use and sustained-yield programming. The office carries out the BLM mission by way of strong partnerships, including the most annual volunteer hours of any BLM California field office. PSSCFO's workload includes multiple utility-scale solar and wind projects, an ever-expanding number of visitors and varieties of ways to experience and enjoy America's public lands, and year-round operations to protect lives, property, and resources through robust and integrated fire and law enforcement programs. The office manages fourteen Wilderness areas, fourteen Areas of Critical Environmental Concern ("ACECs"), all or part of four National Monuments (Sand to Snow, Santa Rosa & San Jacinto Mountains, California Coastal, and Mojave Trails), and three National Scenic and Historic Trails (the world-famous Pacific Crest Trail, and the historic Juan Bautista de Anza and Old Spanish trails).
Project Website: For more information about the BLM Palm Springs South Coast Field Office, please visit https://www.blm.gov/programs/national-conservation-lands/california/santa-rosa-and-san-jacinto-mountains-national-monument For more information regarding American Conservation Experience: www.usaconservation.org
Compensation: $400/wk. Living Stipend provided for food and incidentals. Housing is not provided by ACE or the BLM. Intern's schedule will be generally 40/hrs. a week, but is flexible and based on the needs of the BLM. *This position may be eligible for an AmeriCorps Education Award, dependent on availability*
Position Description: This internship is located within the BLM-Palm Springs/South Coast (PSSC), Palm Springs, California. The interns will assist the resource staff in the PSSC Field Office in resource inventory, monitoring, and ecological restoration associated with National Conservation Lands (NCL), Areas of Critical Environmental Concern (ACEC), wilderness and renewable energy projects.
The BLM PSSC Field Office is currently working on a range of projects from renewable energy development, management of special areas including ACECs, NCL, and Wilderness in addition to a diverse recreation program. The field office must meet the requirements under Section 7 of the Endangered Species Act, in coordination with the California Desert District and other project partners. Intern assistance is needed to identify, characterize, and restore areas with sensitive biological resources.
Projects Goals: Interns perform the full range of technical duties in support of wildlife, botanical and natural resources programs. Serves as crewmember and occasionally crew lead for specific projects, both in the field and in the office.
Performs the following or duties of similar complexity:
Performs on-the- ground inventories and monitoring of special status species and/or vegetative communities, analyzes the data and reports the findings; prepares preliminary analysis of impacts on wildlife for inclusion in environmental documents.

Assists with habitat improvement and restoration projects for special status species, including but not limited to, seed collection, invasive species eradication, planting, watering, and public lands clean up.

Enters and retrieves data from automated databases for a variety of projects.

Attend trainings, meetings, and any other miscellaneous duties as assigned and interact respectfully and professionally with the public while performing field work.
Qualifications: Applicants must have a minimum of or in progress of an undergraduate degree in Wildlife Resource Management, Wildlife Biology, Ecology, or Wilderness Management or other related discipline appropriate to the position. A combination of relevant education and appropriate experience is also acceptable. Resumes must contain enough information to show that the applicant meets the experience as defined in the position description. We are looking for determined, strong, and developing natural resource managers who are looking for experience working with land management agencies.
This opportunity will require time outdoors and field work that is often under somewhat rigorous physical conditions. Applicants must also meet the following criteria: 1). Pass a DOI security background check 2). Valid Drivers License 3). Pass Defensive Driving Course.
Requirements:
Internship is available to US Citizens and Green Card holders only.

Intern must be 18-35 years of age at time of hire.

A valid driver's license and a clean driving record are required (documentation to be provided upon request). Must be willing to submit to a driving record check. Use of 'agency' vehicle may be requested.

Use of a personal vehicle is highly suggested. Vehicle will not be used for work related purposes.

Ability to undergo a federal criminal background check is required.

Must be willing and able to perform the above fieldwork and project duties as listed above

Applicants are expected to be HIGHLY motivated and on occasion, be able to perform assigned duties with little direct supervision

Experience/Background in Wildlife Management, Wildlife Biology, Deep interest in ecology and respect for nature

Ability to collect GPS data to be moved into GIS and data management reports

Strong background and interest in Public Lands and Federal Policy

Comfortable hiking cross country in a rugged environment one day and spending the next at a computer

Ability to communicate clearly and concisely with resource professionals

Ability to take initiative, work independently, and participate effectively in collaborative efforts

English proficiency
The Interns must be willing to represent ACE and the BLM in a professional, positive, and enthusiastic manner. Drug users should not consider applying, as ACE reserves the right to require drug testing.
Posting is submit to change/close at any time without notice
To Apply: Please submit a COVER LETTER, RESUME, and THREE PROFESSIONAL REFERENCES.
NOTE: Early consideration will be given as applications are received. If you have any questions regarding this position, please feel free to contact the ACE EPIC Recruitment Specialist, Melissa Early, at mearly@usaconservation.org or 801-573-8984
Current Openings for ACE EPIC BLM Wildlife Biologist Technician Palm Springs Jobs at American Conservation Experience - EPIC
Below are some job listings at American Conservation Experience - EPIC that match the common job title you have selected.
| Opportunity Title | Agency | Location | Employment Type | Program |
| --- | --- | --- | --- | --- |
Sorry, we have no current opportunities. Thanks for your interest and please check back on this site for changes.
To view other job opportunities in our organization, click here: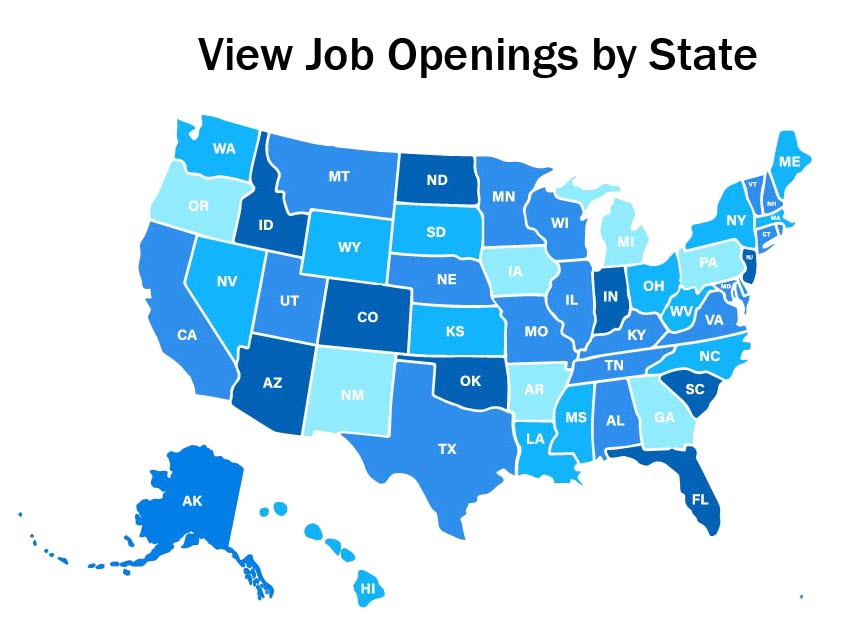 Want to be notified each time a new opportunity is posted? Click here! Subscribe by email to American Conservation Experience - EPIC
 Subscribe in a reader