ACE EPIC CIC Invasive Plant Project Interns Starting ASAP Jobs at American Conservation Experience - EPIC
Sample ACE EPIC CIC Invasive Plant Project Interns Starting ASAP Job Description
ACE EPIC CIC Invasive Plant Project Interns - Starting ASAP
Summary: American Conservation Experience (ACE), a Non-Profit Conservation Corps based in Flagstaff, AZ, in partnership with the Catalina Island Conservancy (CIC), is seeking FOUR Invasive Plant Project Interns to dedicate 12- 16 weeks (2 interns) and 6 months (2 interns) to be a part of a high functioning Invasive Plant Project on Santa Catalina Island in Los Angeles County.
This challenging position on the Catalina Habitat Improvement & Restoration Program (CHIRP) team is a dynamic and highly valued opportunity located off the southern coast of California. It is intended for enthusiastic entry-level professionals with a background in conservation biology/ecology, botany, or a closely related field, with a deep interest in jointly advancing their career goals and environmental stewardship of the Island through hard, purposefully directed work.
Start Date: February 2019 (ASAP)
End Date: 12-16 weeks or 6 months
*A 12-week commitment is required.* (2 positions)
*A 6 month commitment is required*. (2 positions)
The typical schedule is 5x 8-hour days a week though schedules may vary as needed. A 4x day 10-hour schedule may be necessary for more remote work. Weekend work will be required occasionally, particularly when volunteer events are held.
Location: Santa Catalina Island is one of the southern Channel Islands and is located 30 miles off the coast of Southern California. For more information regarding the Catalina Island Conservancy (CIC) please visit: catalinaconservancy.org and visit usaconservation.org to learn more about American Conservation Experience.
Compensation: Interns will receive $250/week living allowance, dispersed bi-weekly. Housing is provided by the CIC at no cost to the Intern.
Position Description: The ACE interns will work extensively with a team of two to six people to survey for and control invasive plant species across the island using chemical and manual control methods. ACE interns will be trained on the safe and effective use of herbicides and applications will be supervised by certified herbicide applicators among Conservancy staff. Equipment maintenance and other duties will be conducted as directed by the program supervisor. Each intern will be using a variety of GPS units and the ESRI ArcGIS software platform on a daily basis to collect survey and control data with direction and instruction provided by Conservancy staff.
Project Background and Objectives: The preservation and restoration of natural biodiversity is one of the key conservation challenges of our time, and is even more important when undertaken within an island ecosystem. After habitat loss, invasive species have been identified as the second greatest threat to the preservation of biodiversity worldwide and are likely to be the greatest contributor to species extinctions in island ecosystems. Non-native species constitute 36% of Catalina Island's flora, threatening the Island's unique natural and cultural resources. The Catalina Habitat Improvement and Restoration Program's invasive plant project is responsible for the identification, management and control of over 40 invasive plant species across the 48,000 acre island.
Training Provided: The Conservancy will provide interpretative tours, talks, presentations, or other similar development opportunities to enhance the experiences of ACE's interns. Conservancy staff will identify appropriate learning opportunities pertaining to the Island's natural and cultural history and allow time for ACE interns to learn the ecological significance of the project to be performed. The Conservancy will emphasize providing an enriching, rewarding, and educational experience for the ACE interns during the execution of this project. The specific training an ACE intern will receive will be determined by the season of service. Training will include, but not be limited to, an in-depth botanical education including an introduction to herbarium specimen collections, use of GIS/GPS equipment for navigational and data collection purposes, manual and chemical treatment methods including extensive herbicide application training, and the use of complex application equipment.
AmeriCorps: These positions may be eligible for a 450 hour AmeriCorps Education Award ($1,612.43) upon successful completion of internship service hours. Additional enrollment is required. The 6 month positions may be eligible for a 900 hour AmeriCorps Award ($3047.50) upon successful completion.
Qualifications:
International applicants welcome;

Undergraduate degree in ecology, biology, botany, forestry, or other natural resource related field;

Ability to operate power tools, such as augers, weed trimmers, gas powered post pounders, and hand tools, such as weed wrenches and post pullers;

Knowledge of native and non-native California flora and fauna;
The interns must be willing to represent ACE and the CIC in a professional, positive, and enthusiastic manner. Drug users, including recreational smokers of marijuana, should not consider applying, as ACE reserves the right to require drug testing.
Required:
Comfortable using hand tools, power tools, and herbicide application equipment: all day, every day; and enthusiasm for rugged work

Must have a Valid driver's license, clean driving record, and ability to provide documentation; personal vehicles are not allowed on Catalina. Please note that long term parking in Long Beach, CA is expensive ($60 a month) but available to those interested. ACE interns must have a safe driving record. ACE will perform a driver background check upon enrollment.

Ability to operate 4-wheel drive vehicle in rough, steep, and hazardous terrain;

Deep interest in ecology and respect for nature;

Ability to consistently demonstrate professional, positive, and approachable attitude/demeanor that works well with others in a team setting

Must be physically fit, capable of physically and mentally challenging outdoor work for up to 10 hours/day in all types of weather and hiking long distances over rugged, steep terrain through dense scrub;

Specific vision abilities required by this job include close vision, distance vision, color vision, depth perception, and the ability to adjust focus.

English proficiency required.
Preferred:
Knowledge and understanding of plant taxonomy and identification;

Experience in backcountry hiking and navigation in steep terrain;

Knowledge of horticultural requirements and scientific nomenclature of California native plants;

Experience and/or knowledge of chemical and manual treatment methods of non-native plants;

Ability to think critically and exercise independent judgment and initiative. Able to work under pressure and meet deadlines while maintaining equanimity;

Ability to work alone or in a group;

Deep desire to be a part of a high functioning and cohesive team working towards a common goal.
To Apply: Please submit a thoughtful resume and cover letter along with 3 professional references using the APPLY NOW section located on the upper right hand corner of the position listing on our website here https://usaconservationepic.applicantpool.com/jobs/
NOTE: Early consideration will be given as applications are received. If you have any questions regarding this position, please feel free to contact ACE EPIC USFWS Recruitment and Member Manager, Melissa Early, at 801-573-8984 or Julia Parish, ACE Southern California Director, at jparish@usaconservation.org
Current Openings for ACE EPIC CIC Invasive Plant Project Interns Starting ASAP Jobs at American Conservation Experience - EPIC
Below are some job listings at American Conservation Experience - EPIC that match the common job title you have selected.
| Opportunity Title | Agency | Location | Employment Type | Program |
| --- | --- | --- | --- | --- |
Sorry, we have no current opportunities. Thanks for your interest and please check back on this site for changes.
To view other job opportunities in our organization, click here: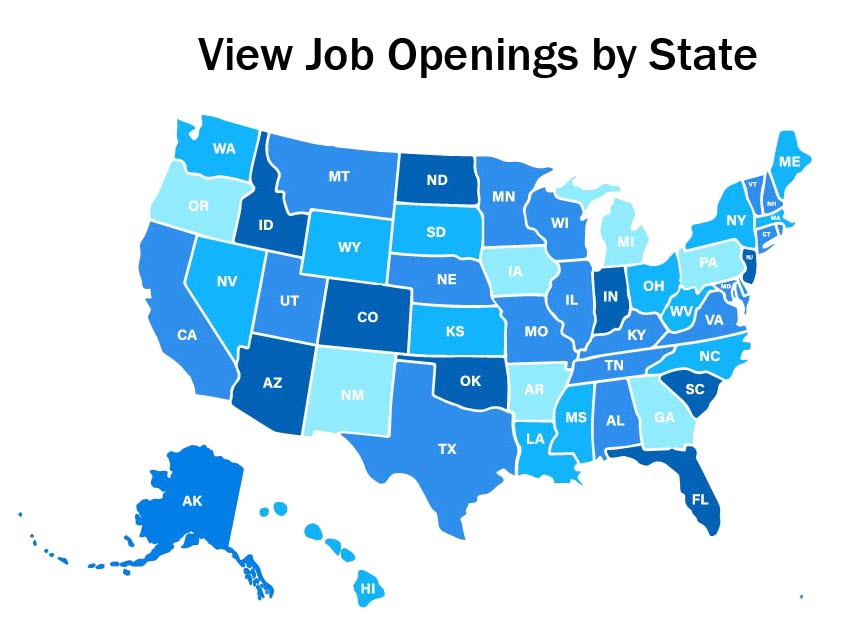 Want to be notified each time a new opportunity is posted? Click here! Subscribe by email to American Conservation Experience - EPIC
 Subscribe in a reader