ACE EPIC CRDIP DHA Northeast Regional Tribal Database GIS Research Internship Jobs at American Conservation Experience - EPIC
Sample ACE EPIC CRDIP DHA Northeast Regional Tribal Database GIS Research Internship Job Description
ACE EPIC CRDIP DHA Northeast Regional Tribal Database-GIS Research Internship
Summary: American Conservation Experience, a Non-Profit Conservation Corps, in partnership with the National Park Service is seeking ONE CRDIP DHA Northeast Regional Tribal Database-GIS Research Intern interested in dedicating 11 weeks in support of the National Park Service at Lowell National Historical Park in Massachusetts.
This is an opportunity to connect public lands to Native American Indian tribes through research, plotting, and display of mapping data on a public web-based GIS platform. The tool augmented through this internship should support building bridges between land managers and tribes.
Start: Early May 2018
End: 11 weeks from start date
Duration: *11 weeks minimum commitment required*
The Cultural Resources Diversity Internship Program (CRDIP) is a special professional development internship offering that supports undergraduate and graduate students, from underrepresented populations, who wish to gain exposure to and experience in the historic preservation/cultural resources fields of work. Applicants must be 18-35 and either A) in pursuit of a higher education degree or B) still be within two years of graduation from a degree program.
A DHA (Direct Hire Authority) Resource Assistant Internship targets exceptional upper-level undergraduate, graduate students, or recent graduates that are interested in pursuing careers with the NPS. DHA Resource Assistant positions will be rigorous internships that develop the participant's technical and creative thinking abilities, leadership skills, and problem-solving capabilities.
DHA Applicants will be involved in cultural resource management projects that generate data and/or research that must be analyzed and presented to management at the end of the internship. If the position is an education or interpretation project, the participant must research, develop, and pilot a program or materials for use at the host site.
Check out CRDIP.org for more information on the program.
Project Website: For more information regarding the Lowell National Historical Park, or the National Park Service, please visit: https://www.nps.gov/lowe. For more information on ACE, please visit: www.usaconservation.org.
Compensation: The ACE CRDIP Intern will receive $480/week paid out every two weeks. Each intern will also receive a one-time $640 travel stipend to offset the cost of relocation.
Housing: Park housing is not available, but reasonable housing costs in the area will be covered by ACE. Local candidates are also encouraged to apply.
Project Background: It is the case for all public lands to know the tribal affiliations, modern and historic, for the places we manage. The National Graves Protection and Repatriation Act (NAGPRA), and other federal laws governing tribal resources, require that public land managers locate affiliated Federally Recognized Tribes for planning and potential crisis mitigation issues. From a planning perspective, knowing the tribes that affiliate to a site are critical to knowing the history of and activities permitted by tribe on public lands. Assisting in the facilitation of public land use by Native American Indians is one role that the federal government has in common with global governance as directed by the United Nations, as well as through strict government-to government federal requirements under treaty to the United States government. Overall, these actions build good will where enmity once reigned between nations. For managers, often indigenous peoples hold esoteric and traditional knowledge that is critical in species, landscape, and ecological management. The tool augmented through this internship should support building bridges between land managers and tribes.
Project Goals: The intern will learn first-hand how to collect and use historic data to a 21st Century application. They will contribute to the existing Northeast Region Indigenous Mapping Project GIS that assists resource managers in making high level decisions about Tribal Affiliations. The intern will learn how we collect and use this information to guide natural and cultural resource managers in activating long standing traditional ecological and historical knowledge. This effort will allow the Northeast Region to better locate, reach out to, understand, and develop meaningful tribal affiliations for our sites as mandated by law, meeting our NAGPRA and consultation planning need.
Position Description: The intern will research, source and create spatial data, and add new data to the ArcMap based Northeast Region Indigenous Mapping Project following established NPS GIS guidelines. They will collaborate with cultural resource specialists and tribal cultural and natural resource officers to build and update GIS layers for ethnographic, archaeological and geophysical data sets for parks in the Northeast Region. The intern will work with the Archeological Sites Management Information System (ASMIS) coordinator to query ASMIS database information, develop spatial data to support ASMIS, and pilot a link for historic Tribal ancestral land data to integrate integration with ASMIS. The intern will work in conjunction with specialists in the archeological, geophysical, cultural landscapes, and geographical disciplines to create and contribute to multidisciplinary GIS projects to help manage park resources.
Qualifications: The ideal candidate will be able to demonstrate their skills and experience through their resume and application and be in pursuit of obtaining or within two years of having obtained a Bachelor/Master/PhD degree in history, anthropology, cultural resource management, archaeology, public history, or other relevant field.
Required:
Must be a U.S. Citizen or Permanent Resident.

Must be 18 to 35 years of age and

are in pursuit of a higher education degree or within two years of graduation.

Must be able to communicate clearly and concisely with resource professionals within NPS.

Must have effective communication skills with diverse audiences;

Ability to self-direct alone and effectively participate in a group or small team environments.

An interest in the Social Sciences, History, or Geography in the course of academic study.

Must have knowledge and experience using ESRI's ArcMap software and are interested in learning more.

Be able to occasionally assist with outdoor projects in all weather conditions.

Must have a valid driver's license, clean driving record, and ability to provide documentation.

English proficiency is necessary.

Ability and willingness to undergo a federal criminal background check is required.
The CRDIP Intern must be willing and able to represent ACE and the NPS in a professional, positive, and enthusiastic manner. Drug users should not consider applying, as ACE reserves the right to require drug testing.
To Apply: Please submit a thoughtful resume and cover letter along with contact information for 3 professional references using the APPLY NOW section located on the upper right-hand corner of the position listing on our website here: https://usaconservation.applicantpool.com/jobs/.
NOTE: Early consideration will be given as applications are received. This posting may close at any time. If you have any questions regarding this position, please feel free to contact the ACE EPIC NPS Recruitment Specialist Zoe Moskwa at zmoskwa@usaconservation.org.
Current Openings for ACE EPIC CRDIP DHA Northeast Regional Tribal Database GIS Research Internship Jobs at American Conservation Experience - EPIC
Below are some job listings at American Conservation Experience - EPIC that match the common job title you have selected.
| Opportunity Title | Agency | Location | Employment Type | Program |
| --- | --- | --- | --- | --- |
Sorry, we have no current opportunities. Thanks for your interest and please check back on this site for changes.
To view other job opportunities in our organization, click here: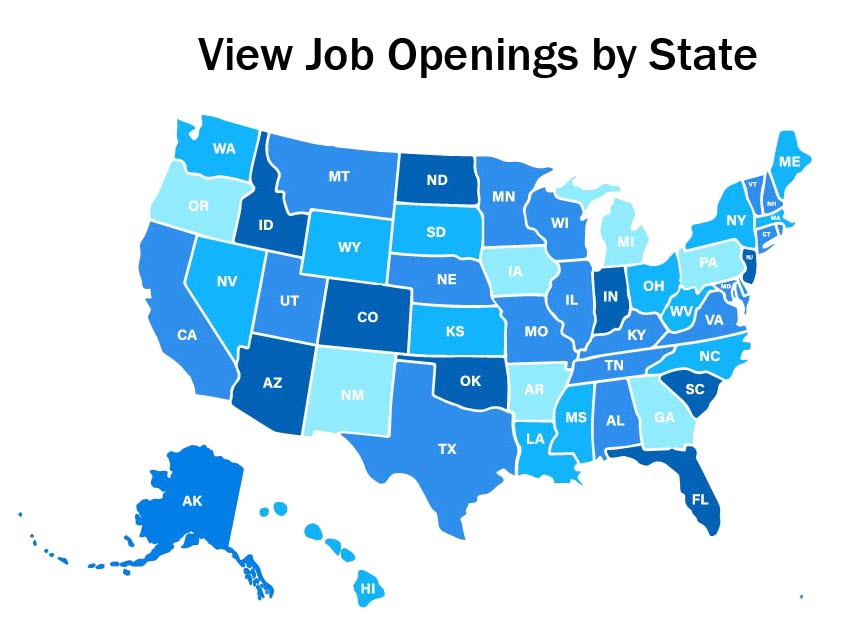 Want to be notified each time a new opportunity is posted? Click here! Subscribe by email to American Conservation Experience - EPIC
 Subscribe in a reader