ACE EPIC FWS North Dakota SIx Wetland Easement Mapping Individual Placements Jobs at American Conservation Experience - EPIC
Sample ACE EPIC FWS North Dakota SIx Wetland Easement Mapping Individual Placements Job Description
ACE EPIC FWS North Dakota - SIx Wetland Easement Mapping Individual Placements
Summary: American Conservation Experience, a Nonprofit Conservation Corps, in partnership with the U.S. Fish and Wildlife Service is seeking SIX Wetland Easement Mapping Individual Placements to help with a diversity of projects involving conservation easement acquisition, easement mapping and administration, and habitat management on waterfowl production areas on the Northwest North Dakota Wetland Management District in north-central North Dakota.  There are opportunities to work on other nearby refuges too. The Refuge Complex is located in the Prairie Pothole Region (PPR) of the U.S., considered the duck factory of North America, and harbors habitat that includes prairie pothole wetlands, mixed grass prairie, aspen parkland, and riparian/coulee forest.  The PPR is one of the most important and highly threatened waterfowl habitats on the continent, supporting millions of ducks, geese, shorebirds and other grassland nesting birds that breed and pass through this region.  In wet years 70% or more of the continents duck population originates in the PPR.  The refuges, waterfowl production areas and wetland and grassland easements managed by the Northwest North Dakota Wetland Management District are integral to PPR ecosystem health and sustainability.  The Refuge Complex consists of J. Clark Salyer NWR (70,000 acres), J. Clark Salyer Wetland Management District (5 county area), Upper Souris NWR (32,000 acres), Des Lacs NWR (19,500 acres), Lostwood NWR (28,000 acres), Lostwood Wetland Management District (2 county area) and Crosby Wetland Management District (3 county area).
Start Date:  May (early to mid depending on location) 
End Date:  16 weeks later; with 1 term at 38 weeks (J Clark Sayler NWR)
Location: J. Clark Salyer Wetland management District (part of the Souris River Basin NWR Complex and stationed at J. Clark Salyer NWR) and nearby FWS Refuge lands
Project Website: For more information regarding the Northwest North Dakota Wetland Management District, please visit:
https://www.fws.gov/nwrs/threecolumn.aspx?id=2147509480
http://cmsstage.fws.doi.net/refuge/Lostwood/About_the_Complex.html
Housing: Refuge housing is available at NO cost to the Interns.  Bunkhouses have full bath, kitchen, and living quarters.
Compensation: The ACE Members will complete 40 hours/week and receive a living allowance of $400/week paid out biweekly. On site housing is available at no cost to the members at the bunkhouse.    
PLC Competitive Hiring Authority: This position is authorized by the Public Land Corps (PLC) Act of 1993 and expanded by the Public Lands Service Corps Act of 2013. Interns who meet basic requirements during their term of service may be eligible to receive their Noncompetitive Hiring Eligibility Certificate to be used when applying to future federal jobs. Requirements are: (1) Intern must be between the ages of 18 to 30 and (2) Intern must complete at least 640 hours on a federally approved PLC Project. More information can be provided upon request. 
Position Description:
Primary Duties
GIS mapping of wetland and grassland conservation easements will use iPads and computers (ArcGIS software) to review and proof easement maps.

Conservation easement evaluations for potential acquisition will hike and/or use ATVs to evaluate potential conservation easement acquisitions.

Assist with general habitat management activities on the wetland management district and other refuges.
Secondary Duties
Keeps refuge buildings such as meeting rooms, visitor center, shop, and refuge office clean by sweeping, mopping, vacuuming, cleaning windows, ensuring bathrooms are clean and have the necessary supplies.

Washes and fuels vehicles, performs such services as checking, changing oil and water; checking fluid levels in crankcases, power steering, transmissions, batteries, radiators, braking systems, etc.

Assists in lifting, carrying, holding materials and performing other related tasks in renovation of building interiors and exteriors, and the replacement of worn plumbing fixtures; performs minor and simple tasks in the removal and replacement of broken window panes and repairs minor leaks in old roofs on buildings, warehouses, offices and dwellings.

Assists in the installation, repair and alteration of: cabinets, doors, hardware (such as hinges, catches), interior trim, sheetrock, baseboards, tile, linoleum etc., by holding bracing materials, handling tools, materials or fittings. Uses a variety of wood working tools to cut boards to length, as well as accomplishing shaping, sanding and finishing work.

Prepares and paints interior and exterior building surfaces by scraping or brushing to remove old paint and applying new paint or sealant through use of brushes, rollers or sprayers. Work is outlined by supervisor, including materials, methods and tools to be used.

Assures that necessary safety equipment is on hand and adequate supplies are available in accessible locations for field personnel.

Assist with other biological work, and other Refuge work (e.g. public outreach) as opportunities and interest allows.
Physical Requirements: This position requires physical exertion such as walking long distances over wet and rough surfaces while carrying up to 40 lbs; bending, crouching, stooping, lifting or reaching. Hand and finger dexterity and physical coordination may involve fine and precise procedures, delicate adjustments or exact measurements.
Work Schedule: Duties will primarily be carried out Monday-Friday. These members may have projects that begin very early and/or go late into the day and may have weekend duties as well. Bi-weekly totals should not exceed 80 hours.  Time off will be granted.
Equipment Use: The Refuge will provide a vehicle and the tools required to accomplish the tasks the Intern is asked to do. Training will be provided for all equipment that the Intern is asked to use, such as UTVs/ATVs.  Use of personal protective equipment (PPE) will be mandatory for any activity that requires it.  A valid state driver's license is required.
Position Environment: Duties are performed both indoors and outdoors. Temperature and weather extremes can be encountered in the performance of outdoor duties. The intern is expected to conduct duties in a safe and orderly manner so as not to endanger self, fellow staff/interns or resources. The intern will be working outdoors and may be exposed to heat or cold, high humidity, stinging and biting insects, and inclement weather.
Training: The individual NWRs staff will be responsible for developing the tasks for the interns.  Trainings on the easement mapping and acquisition process is expected early in the season.  Each refuge will provide a review of safety procedures and the protocols specific to the refuge.
Qualifications: Applicants must have a degree (or be pursuing towards a degree) in ecology, botany, natural resource management, or other related disciplines appropriate to the position. A combination of relevant education and appropriate experience is also acceptable. Resumes must contain enough information to show that the applicant meets the experience as defined in the internship announcement. 
U.S. Citizen or Permanent Resident;

At least 21 years of age (as required to operate ACE or Agency vehicles). PLC eligibility for those 30 years of age and under 

A valid driver's license, clean driving record, and ability to provide such documentation

Must take all measures possible to ensure the safety of yourself and others and understand all safety precautions involved

A personal vehicle is required for off-duty hours due to the distance of housing to office and stores

Ability to multitask and shift schedule and priorities to meet changing conditions.

Commitment to completing tasks thoroughly and on time. 

Ability to complete tasks independently and work well in a team

Ability and interest in working in the field with variable weather conditions and ability to lift 40 lbs and walk long distances over uneven, wet surfaces. 

Skills and abilities to resolve a full range of problems or situations when performing a variety of tasks in a field or office setting.

The intern must be willing to represent ACE and the USFWS in a professional, positive and enthusiastic manner. 
Preferred:
Experience with ArcGIS software.

Experience with data collection software and equipment (ie, GIS and iPads)
Ability to follow assigned protocols to perform tasks with many steps.

Strong desire to enter the public service field as a natural resource professional.
Desire to explore the national wildlife refuges in the Northern Great Plains Prairie Pothole Region
To Apply: Please submit a thoughtful resume, cover letter, and academic transcript along with 3 professional references using the APPLY NOW section located on the upper right hand corner of the position listing on our website here: https://usaconservationepic.applicantpool.com/jobs/
EOE: American Conservation Experience provides equal employment opportunities (EEO) to all employees and applicants for employment without regard to race, color, religion, sex, national origin, age, disability or genetics. In addition to federal law requirements, American Conservation Experience complies with applicable state and local laws governing non-discrimination in employment in every location in which the company has facilities.
NOTE: Early consideration will be given as applications are received. If you have any questions regarding this position, please feel free to contact ACE EPIC USFWS Recruitment and Member Manger Melissa Early, 801.573.8984 or mearly@usaconservation.org.
Current Openings for ACE EPIC FWS North Dakota SIx Wetland Easement Mapping Individual Placements Jobs at American Conservation Experience - EPIC
Below are some job listings at American Conservation Experience - EPIC that match the common job title you have selected.
| Opportunity Title | Agency | Location | Employment Type | Program |
| --- | --- | --- | --- | --- |
Sorry, we have no current opportunities. Thanks for your interest and please check back on this site for changes.
To view other job opportunities in our organization, click here: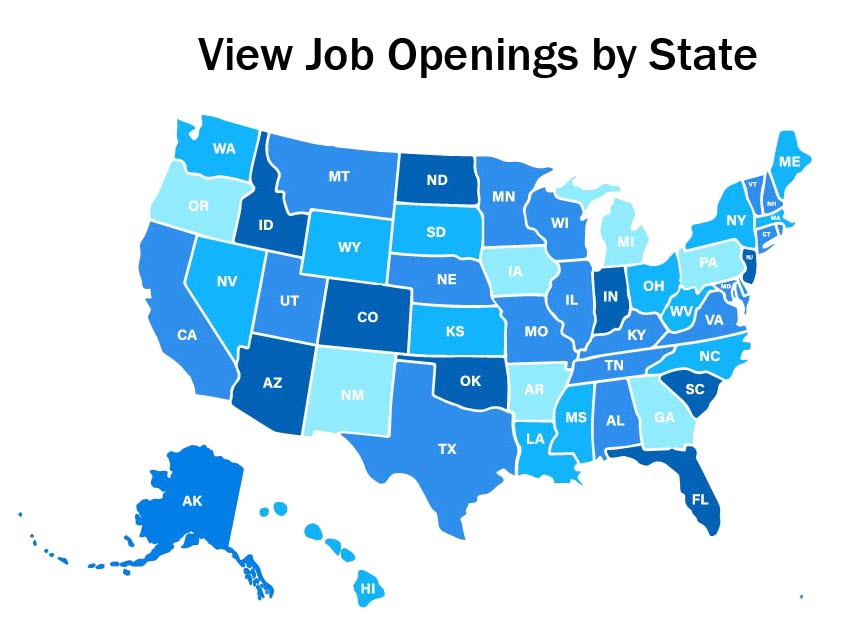 Want to be notified each time a new opportunity is posted? Click here! Subscribe by email to American Conservation Experience - EPIC
 Subscribe in a reader