ACE EPIC Friends of Kings Peak and USFS Backcountry Ranger Internship AmeriCorps Jobs at American Conservation Experience - EPIC
Sample ACE EPIC Friends of Kings Peak and USFS Backcountry Ranger Internship AmeriCorps Job Description
ACE EPIC Friends of Kings Peak and USFS Backcountry Ranger Internship- AmeriCorps
Summary: American Conservation Experience, a nonprofit Conservation Corps, in partnership with the Friends of Kings Peak and the US National Forest Service is seeking ONE Backcountry Ranger Intern to dedicate 13-weeks working directly with the Friends of Kings Peak and the Ashley National Forest Service for the management, restoration, and protection of the wilderness area through interpretation and site-stewardship during the hiking season.
This opportunity is intended for an enthusiastic, beginning professional with a background in wilderness, outdoor recreation planning, outdoor education and interpretation, ecology, environmental studies and science, biology, GIS, conservation, natural resource management or a closely related field, with a deep interest in advancing their career goals in natural resource management, as well as working in one of the most spectacular landscapes in the nation.
Start Date: June 5, 2017
End Date: September 9, 2017
* A 13-week commitment is required *
Location: Kings Peak is located in the High Uintas Wilderness Area of the Ashley National Forest in northeastern Utah, approximately 150 miles east of Salt Lake City. This position will be throughout the Kings Peak Wilderness and primarily located in the Henry's Fork basin.
Project Website: For more information about the Friends of Kings Peak, please visit their website at: http://www.friendsofkingspeak.org. For more information about Kings Peak and the Ashley National Forest, please visit the USFW website at: http://www.fs.usda.gov/detail/ashley/specialplaces/?cid=fsm9_002443. For more information regarding the ACE Internship Program, please visit: usaconservation.org
Compensation: A $140/week stipend will be provided for food and incidentals, paid bi-weekly. Housing will be provided by the Friends of Kings Peak in Mountain View, WY (located about 35 miles from Kings Peak). Vehicle use will be available through the Evanston Mountain View Ranger District.
AmeriCorps: This internship may be eligible for a 450-hour ($1527.45) AmeriCorps Education Award upon successful completion of internship service hours. Additional enrollment is required.
Position Description: This field position will be representing the Friends of Kings Peak and Ashley National Forest for the Kings Peak and Henry's Fork Wilderness Areas. This diverse position will be responsible for interacting directly with visitors providing information and details to the public about the areas' cultural and natural resources and providing insight and guidelines to the wilderness area's backcountry recreation opportunities.
Some of the day- to-day tasks include:
Educate the public on the areas' cultural and natural resources and the importance of Leave No Trace
General recreational and wilderness interpretative outreach and education with a varied user group base
Perform backcountry and wilderness trail site-stewardship and monitoring
Develop an outreach program for the public regarding proper wilderness use regarding Leave No Trace and natural resource wilderness conservation
Assist the Friends of Kings Peak and the Forest Service with trail maintenance and site stewardship in the high-use hiking and recreation areas
Lead public and youth groups in meaningful restoration and conservation stewardship service projects
Patrol wilderness and backcountry trails to ensure visitor safety and trail stewardship
The Backcountry Ranger may also assist with other programs, including but not limited to the following:
Assist with invasive species inventory and removal; trail maintenance; vegetation surveys
Assist with activities such as construction/maintenance of fences; installing signs, habitat restoration
Project Background and Objectives: Kings Peak is the highest mountain in Utah, rising to an elevation of 13,528 ft. Located in the High Uintas Wilderness area of the Ashley National Forest just 150 miles from Salt Lake City, Utah, it sees over 10,000 visitors annually. It has one of the highest overnight visitation rates in the High Uintas Wilderness which means the areas faces a significant amount of human impact and site degradation. The Friends of Kings Peak is dedicated in ensuring that the area's amazing resources are cared for to ensure positive wilderness camping and hiking experience for all visitors. The ACE Backcountry Ranger will interact and educate visitors regarding the importance of Leave No Trace and perform site-stewardship of the wilderness trails and resources. Through the development of an outreach program to help hikers think critically regarding the use of the Henry's Fork and Kings Peak areas, the ACE Backcountry Ranger will help conserve the valuable wilderness resources for present and future generations.
The objective of this position is to provide meaningful work experiences while also providing a benefit to public land resources and visitors. The Backcountry Ranger will gain job skills related to the management of wilderness areas by working on various projects. The individual will be instilled with an appreciation of natural resources, the benefits of cooperation, hard work and a sense of accomplishment with an emphasis on a sound work ethic that will supplement their other educational opportunities.
Qualifications: Applicants for the position must hold a minimum of a bachelor's degree and/or experience in wilderness, outdoor recreation planning, ecology, environmental studies and science, biology, outdoor education, GIS, conservation, natural resource management or a closely related field. The interns must be resourceful, adaptable, and able to work comfortably alone or in a group in the backcountry.
Required:
Must be able to communicate clearly and concisely with resource professionals within USFS
Must have a valid driver's license; clean driving record, and the ability to provide documentation
Ability and willingness to undergo a federal criminal background check is required for enrollment in AmeriCorps
Must provide personal transportation
Effective communication skills with all ages and diverse audiences.
Experience and knowledge of Leave No Trace principals and conservation site-stewardship
Deep interest in ecology and respect for nature. A desire to gain a deeper understanding and relationship 
with wilderness areas and understand what it takes to manage our country's most revered natural places
Experience and knowledge of outdoor recreation and environmental education and working with the public
Applicants are expected to be highly motivated and willing and able to perform assigned duties with 
little direct supervision
Must be physically fit for outdoor work in all types of inclement weather.
Must be able to carry and lift up to 50 pounds and work on steep and rough terrain in the backcountry of the park.
English proficiency required, and bilingual candidates are encourage to apply.
Preferred:
Knowledge and understanding of natural resource management
Knowledge and ability utilizing GIS/GPS equipment in the field.
Certified Leave No Trace Trainer or Master
First Aid or Wilderness First Aid certified
Knowledge or experience with trail maintenance and restoration
The interns must be willing to represent ACE and the partner organization in a professional, positive, and enthusiastic manner. Drug users should not consider applying, as ACE reserves the right to require drug testing.
In accordance with Federal law and U.S. Department of Agriculture policy, this institution is prohibited from discriminating on the basis of race, color, national origin, sex, age or disability. (Not all prohibited bases apply to all programs.) To file a complaint of discrimination: write USDA, Director, Office of Civil Rights, Room 326-W, Whitten Building, 1400 Independence Avenue, SW, Washington, D.C. 20250-9410 or call (202) 720-5964 (voice and TDD). USDA is an equal opportunity provider and employer.
To Apply: Please submit a thoughtful resume and cover letter along with 3 professional references using the APPLY NOW section located on the upper right hand corner of the position listing on our website here: https://usaconservationepic.applicantpool.com/jobs/
NOTE: Early consideration will be given as applications are received. This position may close at any time. If you have any questions regarding this position, please feel free to contact Ellie Diggins at (707) 267-5304 or ldiggins@usaconservation.org.
Current Openings for ACE EPIC Friends of Kings Peak and USFS Backcountry Ranger Internship AmeriCorps Jobs at American Conservation Experience - EPIC
Below are some job listings at American Conservation Experience - EPIC that match the common job title you have selected.
| Opportunity Title | Agency | Location | Employment Type | Program |
| --- | --- | --- | --- | --- |
Sorry, we have no current opportunities. Thanks for your interest and please check back on this site for changes.
To view other job opportunities in our organization, click here: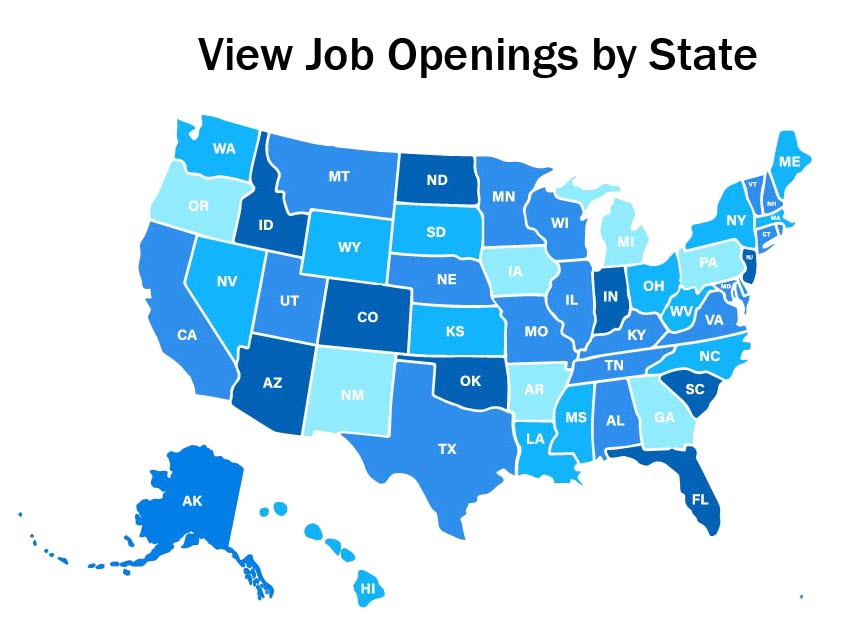 Want to be notified each time a new opportunity is posted? Click here! Subscribe by email to American Conservation Experience - EPIC
 Subscribe in a reader