ACE EPIC General Interest Application Jobs at American Conservation Experience - EPIC
Sample ACE EPIC General Interest Application Job Description
ACE EPIC General Interest Application
Looking for an opportunity to get involved in the conservation field as a young professional?
We are continually accepting applications for future position openings across the country. Please note that submitting your application here does not ensure your application for specific positions once they are posted. It does however give ACE staff an opportunity to provide feedback on your application materials and better support you through the application process if applicable. Feel free and encouraged to apply to specific positions once they are posted.
ACE EPIC Internships and Fellowships provide recent graduates with focused, hands-on opportunities to work alongside and under the guidance of agency mentors and to apply their knowledge of resource management on actual projects and programs as they develop and emerge as the next generation of resource and land managers. ACE EPIC operates in coalition with partners such as the National Park Service, the Bureau of Land Management, the U.S. Fish and Wildlife Service, the U.S. Forest Service, and other conservation focused groups to place interns within the operating structure of these organizations. Within the agencies and organizations, interns gain practical experience, implement the principles of managing public lands, and continue learning under the guidance of experienced agency mentors as they develop into the next generation of natural resource managers.
Internships and fellowships not only provide a framework to build a skilled workforce for the 21st century but also allow youth to explore, connect, and preserve America's natural and cultural resources as they gain professional skills and cultivate their careers in the resource management field.
For more information about the ACE please visit www.usaconservation.org.
Qualifications
Successful applicants will be able to demonstrate their skills and experience through their resume and application and have a strong interest or educational background in biology, conservation, natural resource management, planning, forestry, fisheries management, botany, ecology, geology, geopraphy, environmental studies, cultural resource management, archaeology, anthropology, preservation studies, public history, or relevant field. A passion for public lands management is highly desired.
Required:
US Citizenship or Permanent Resident

Interns are typically between the ages of 18 and 35

Ability to undergo a federal background check

Effective oral and written communication skills

Precise attention to detail

Self-motivated and ability to work independently

Efficient and able to effectively manage personal time

Ability to function conscientiously in a team setting
May be required:
4 year degree or enrollment in undergraduate or graduate educational program

Ability to function in both indoor and outdoor settings

GIS and GPS experince

Current student or recent graduate

Current driver's liscence and ability to operate both passenger vehicles and trucks

Experince working with diverse audiences
ACE interns must be willing to represent ACE and our partners in a professional, positive, and enthusiastic manner. Drug users should not consider applying, as ACE reserves the right to require drug testing
To Apply: Please submit a thoughtful resume and general letter of interest along with 3 professional references using the APPLY NOW section located on the upper right hand corner of the position listing on our website here: https://usaconservationepic.applicantpool.com/jobs/
If you have any questions regarding ACE EPIC positions please feel free to contact the Diversity, Inclusion, and Special Project Manager, Katy Dalrymple at kdalrymple@usaconservation.org.
Current Openings for ACE EPIC General Interest Application Jobs at American Conservation Experience - EPIC
Below are some job listings at American Conservation Experience - EPIC that match the common job title you have selected.
| Opportunity Title | Agency | Location | Employment Type | Program |
| --- | --- | --- | --- | --- |
Sorry, we have no current opportunities. Thanks for your interest and please check back on this site for changes.
To view other job opportunities in our organization, click here: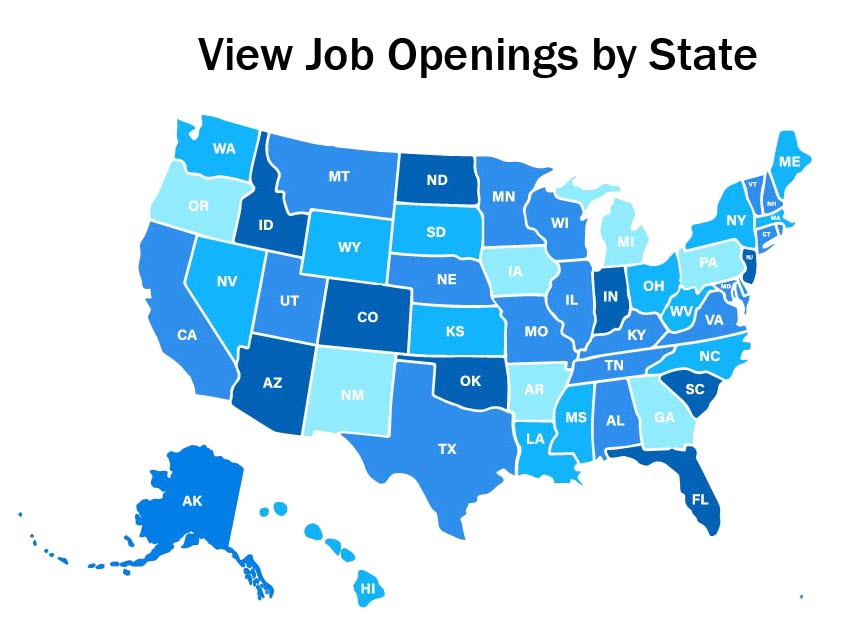 Want to be notified each time a new opportunity is posted? Click here! Subscribe by email to American Conservation Experience - EPIC
 Subscribe in a reader