ACE EPIC Interagency Botany Internship AmeriCorps Jobs at American Conservation Experience - EPIC
Sample ACE EPIC Interagency Botany Internship AmeriCorps Job Description
ACE EPIC Interagency Botany Internship - AmeriCorps
Summary: American Conservation Experience, a nonprofit Internship Corps, in partnership with the Bureau of Land Management, the National Park Service, and the U.S. Forest Service is seeking TWO Botany Interns to dedicate a minimum of 4 months to implement native and non-native plant monitoring and pollinator projects in southeastern Arizona. This opportunity is intended for enthusiastic young professionals with a deep interest in advancing their career goals in natural resource management and conservation.
Start Date: mid-September (flexible for the right candidate)
End Date: 12 weeks from the start date, with possibility for extension as additional funds exist.
* A 12-week Commitment is Required *
Location: Tucson, Arizona. Crew members will be stationed out of Tucson. Interns can expect to spend up to 75% of their time away at field sites camping or in housing at different federal land management sites throughout southeastern Arizona. Greenhouse and seed processing facilities are hosted by Borderlands Restoration in Patagonia, Arizona. Interns will travel to Patagonia to process and propagate seed collections for use in regional restoration projects.
Compensation: The Interns should anticipate serving 40 hours/week and will receive a living allowance of $400/week for food and incidentals, dispersed bi-weekly. Additional housing stipend will be available, amount to be determined prior to positions starting.
AmeriCorps: This internship may be eligible for an AmeriCorps Education Award upon successful completion of internship service hours. Additional AmeriCorps Program enrollment is required. Award amount depends on duration of internship; at minimum 450-hour ($1,527.45) may be available.
Position Description: The ACE Botany Interns will be focused on the development of botanical skills serving with National Park Service, U.S. Forest Service, and Bureau of Land Management.
Specific duties include:
Seed collection: collect native plant seed for federal agencies and partner organizations for upland and riparian restoration projects;

Seed processing: seed cleaning, inventory, and curation of seed accessions;

Plant propagation: assist with greenhouse operations in propagating native plants for restoration activities;

Plant surveys: directly assist botanists and biologists in a variety of surveys and monitoring of native, rare, and invasive plants in a variety of habitats that include riparian areas, springs, mountains, and upland desert;

Conduct botanical surveys to assess presence, absence, distribution, and abundance of both native and nonnative plant species at multiple locations within southeastern Arizona. Survey methods will include those typically employed by government agencies;

Surveys for rare and sensitive plant species may include population status, distribution, and identification of potential threats;

Interns will provide office assistance with data entry and species information compilation;

Office duties may include basic summaries, statistical analysis of monitoring data, data entry and analysis (e.g. compiling data in Excel and ArcMap), report writing, and other miscellaneous tasks, including field schedule planning, professional development, and herbarium duties.
Training Provided: Opportunities will be provided for the interns to shadow conservation professionals within the southwestern U.S. to learn about botanical disciplines (e.g., plant systematics and taxonomy, range and grassland monitoring, plant propagation, seed collection, greenhouse use and maintenance, large scale growing of native plants, and restoration techniques) will be provided and encouraged. Serving with other disciplines will provide a general overview on how the different disciplines are connected and how they participate together to accomplish work objectives.
Primary Training Opportunities Include:
Plant systematics, taxonomy, field botany

GPS, GIS

Use of topo maps and compass navigation
Other available training opportunities: Plant propagation, irrigation, erosion control, chainsaw use, seed collection techniques, greenhouse use and maintenance, botany, group dynamics, field logistics, and coordinating with others for a greater purpose.
Seed collection will be conducted according to Seeds of Success (SOS) protocol (http://www.blm.gov/wo/st/en/prog/more/fish__wildlife_and/plants/seeds_of_success/protocol.html) and will focus on species that are beneficial for restoration purposes, as well as pollinator support. Interns will be trained in this protocol and assist the crew leader with plant identification, seed collection, and field logistics (i.e., communication with land managers, arranging for camp sites, choosing target collection areas and species, and gear organization and maintenance). Along with seed collection, the crew will conduct rare and invasive plant surveys on public lands.
Project Environment: This will primarily be an outdoors experience (80% outdoor/20% indoor) and mostly be conducted in a team or small group setting (80% group/20% independent). During this position one can expect to face extreme weather, long days, be physically challenged, and face the mental challenge of repetitive, sometime monotonous duties that are crucial for success in conservation efforts. Crew members must be prepared to camp for 5-8 day durations and be flexible/prepared for changing plans based on weather and other phonological conditions.
Qualifications: Qualified applicants will hold (or be pursuing) a bachelor's degree in any discipline, and have experience with plants, either in the field or through coursework. This is a highly demanding outdoor job that requires substantial physical fitness and mobility, a willingness to camp and participate in the field, and a tolerance for extreme weather and demanding conditions.
Required:
U.S. Citizen or Permanent Resident

Must be between the age of 18 and 35

Must have a particular interest in botany and be willing to undertake intensive training in botanical methods, including plant systematics and taxonomy

A valid driver's license and a clean driving record are required (documentation to be provided upon request)

Personal transportation is required for the duration of the internship for personal travel (will have use of government vehicle for project travel)

Must be willing and able to perform the above fieldwork in a variety of weather conditions (particularly extreme heat)

Must be physically fit and able to hike off trail in the backcountry

English proficiency required

Ability to undergo a federal criminal background check is required
Preferred:
Bachelor's degree in the natural sciences, in particular in the plant sciences or botany; any coursework or experience with plant systematics, field botany, or horticulture is preferred.

Wilderness First Aid
The ACE Intern must be willing and able to represent ACE and the partner organization(s) in a professional, positive, and enthusiastic manner. Drug users should not consider applying, as ACE reserves the right to require drug testing.
To Apply: Please submit a thoughtful resume and cover letter along with 3 professional references using the APPLY NOW section located on the upper right hand corner of the position listing on our website here: https://usaconservationepic.applicantpool.com/jobs/
NOTE: Early consideration will be given as applications are received. This position may close at any time. If you have any questions regarding this position, please feel free to contact the ACE EPIC National Program Manager, Peter Woodruff at (801) 989-7069 or pwoodruff@usaconservation.org.
Current Openings for ACE EPIC Interagency Botany Internship AmeriCorps Jobs at American Conservation Experience - EPIC
Below are some job listings at American Conservation Experience - EPIC that match the common job title you have selected.
| Opportunity Title | Agency | Location | Employment Type | Program |
| --- | --- | --- | --- | --- |
Sorry, we have no current opportunities. Thanks for your interest and please check back on this site for changes.
To view other job opportunities in our organization, click here: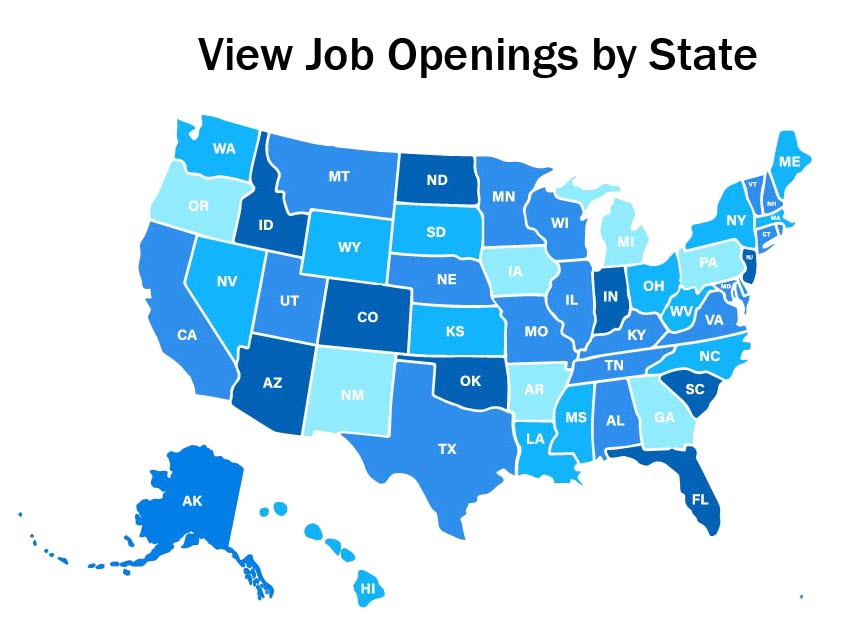 Want to be notified each time a new opportunity is posted? Click here! Subscribe by email to American Conservation Experience - EPIC
 Subscribe in a reader