ACE EPIC NPS Yellowstone National Park YCC NPS Academy Internship AmeriCorps Jobs at American Conservation Experience - EPIC
Sample ACE EPIC NPS Yellowstone National Park YCC NPS Academy Internship AmeriCorps Job Description
ACE EPIC NPS Yellowstone National Park - YCC NPS Academy Internship - AmeriCorps
Summary: American Conservation Experience, a nonprofit Conservation Corps, in partnership with Yellowstone National Park, is seeking TWO YCC (Youth Conservation Corps)  Interns, as part of the NPS Academy cohort. During this twelve-week internship, the interns will learn standard approaches to education and resource management within the National Park system and learn to create their own programs.
These opportunities are ideal for enthusiastic young professionals with a deep interest in advancing their career goals in leadership and youth development and engagement programming through hard work and commitment to the National Park Services' rich and unique natural and cultural resources.
Start Date: May 26, 2020
End Date:August 15, 2020 (or 12 weeks from start date, flexibility with the start date may be required)
* A minimum 12-week commitment is required, as is the March 9-13 spring break orientation in Jackson, Wyoming all food & expenses covered for orientation*
About NPS Academy:  The NPS Academy is an innovative and immersive program designed to introduce diverse and currently underrepresented undergraduate or graduate students, ages 18 to 30 to career opportunities with the NPS.  The program includes a spring orientation week at Grand Teton National Park (GRTE) and summer internship experience.
Successful candidates come away equipped with enthusiasm, professionalism, a strong work ethic and knowledge about the NPS mission and Universal Competencies. The NPS Academy maximizes career opportunities with NPS through training and hands on experiences.  Goals of the Academy are to: 
Connect diverse students with hands-on and experiential opportunities, introducing career paths within the NPS;

Develop "on-the-job" training to participants through summer internships at national park units;

Foster NPS mentor relationships deepening students' knowledge of and connection to the NPS;

Provide ambassador roles for students to engage their college, university or community, sharing their experience and promoting NPS and stewardship opportunities with their peers and faculty.
Location: Yellowstone National Park
Yellowstone National Park is as wondrous as it is complex. Established primarily to protect geothermal areas that contain about half the world's active geysers, the park also forms the core of the Greater Yellowstone Ecosystem. At 28,000 square miles, it is one of the largest, nearly intact temperate-zone ecosystems on Earth and is the first national park, established in 1872.
Project Website: For more information about the NPS Academy program please visit: http://www.usaconservation.org/programs/epic-internship/npsacademy-home/
For more information about Yellowstone National Park please visit (nps.gov/yell)
For more information regarding the ACE Internship Program, please visit: www.usaconservation.org.
Compensation: ACE Interns are expected to contribute ~40 hours/week and will receive a living allowance of $400/week to cover the costs of food and incidental expenses, dispersed bi-weekly.
Housing: Housing and travel to and from park location will be provided.  ACE interns will be accommodated in park housing at no cost for the duration of the internship. Housing is within walking distance from work site. Accommodations are shared dormitory-style room.
AmeriCorps: This position may be eligible for a 450-hour AmeriCorps Education Award ($1612.43) upon successful completion of internship service hours. Additional enrollment is required.
Position Description: The Intern will assist NPS staff with completing important park work by facilitating deferred maintenance projects, education lessons, and recreation opportunities for 62 teen-aged participants. One main project is to take, collect, and organize photos and create a multi-media presentation for two end of session banquets. Serving with the YCC program in Yellowstone requires a good deal of physical exertion while assisting with maintenance work projects and hiking in the backcountry.
The YCC program is a work-based learning, leadership, and outdoor recreation program in Yellowstone National Park. The main goal of the program is to encourage youth, ages 15-18, to work, play, learn, and grow in one of the world's greatest natural landscapes. The YCC program emphasizes work ethics, introduces youth to the spectrum of NPS career opportunities, supports resource education, and promotes recreational activities that encourage youth to build lifelong healthy habits.
The NPS Academy YCC Interns will have opportunities to explore and learn about Yellowstone National Park resources and the surrounding region; participate and teach resource education lessons; act as a liaison to enrollees and set a positive example for all; lead by actions, attitude, and enthusiasm; and nurture and encourage participants to excel within the boundaries of the program.
The Interns will be exposed to many conservation and environmental projects that are regularly addressed by park managers; be provided with an understanding of the NPS mission and how their work helps achieve that mission; and be introduced to many career fields.
Composition of the internship is anticipated to be:
 25% - take, collect, and organize photos and then create multi-media presentations and engage in social networking for the program
25% - assisting Crew Leaders on NPS-prioritized Yellowstone work projects
25% - assisting weekend staff with recreation, education activities, and career development
25% - other program support, projects, and administrative duties
Deferred maintenance projects that the interns might contribute to include:
-trail maintenance;
-removing trees and brush from roadways, near buildings, and in housing areas;
-painting and staining: signs, trash cans, picnic tables, bridges, boat docks, and buildings;
-replacing bumper logs in parking lots;
-repairing and building fences;
-campground and picnic area rehab work;
-removing social trails;
-collecting native seed for re-vegetation projects.
The projects motivate youth participants to become involved in natural, cultural, and/or historical resource protection of their communities and beyond. Youth gain "real-world" experience working with NPS professionals in a park setting.
Scheduling:  Length of service days will typically be 8 hours but might be as long as 12 on some days. An average of 40 hours per week will be anticipated.  Interns will begin at 8 am.  The varied schedule will include nights, weekends, and holidays.
Qualifications: Applicants for the position must hold orbe pursuing a minimum of a bachelor's degree orhave relevant experience in subject areas such as Biology, Earth Sciences, Education, History, Social Sciences. 
Required:
U.S. Citizen or Permanent Resident

Be able to attend spring break orientation in March 9-13, 2020.

Be able to attend two-week training in Yellowstone May 26-June 5

Must be 21-30 years of age 
(Interns must be 21-30 to secure ACE position that requires operation of agency or ACE vehicles for duties.)

A valid driver's license and a insurable driving record are required (documentation to be provided upon request)

Military Veterans up to 35 are encouraged to apply.
Ability to work alone and in a group

Proficient in English

Ability to undergo a federal criminal background check is required

Be willing to learn and work with large teams.
Preferred:
Experience in community engagement, leadership, public speaking, working with youth and young adults is highly encouraged.
To Apply: Please submit your resume, thoughtful cover letter, and contact for three professional/academic references to the online application page for this position here: https://usaconservation.applicantpool.com/jobs/
NOTE: Early consideration will be given as resumes are received. This position may close at any time. If you have any questions regarding this position please feel free to contact ACE EPIC NPS Division Director, Peter Woodruff.  (801)-989-7069 or pwoodruff@usaconservation.org.
Current Openings for ACE EPIC NPS Yellowstone National Park YCC NPS Academy Internship AmeriCorps Jobs at American Conservation Experience - EPIC
Below are some job listings at American Conservation Experience - EPIC that match the common job title you have selected.
| Opportunity Title | Agency | Location | Employment Type | Program |
| --- | --- | --- | --- | --- |
Sorry, we have no current opportunities. Thanks for your interest and please check back on this site for changes.
To view other job opportunities in our organization, click here: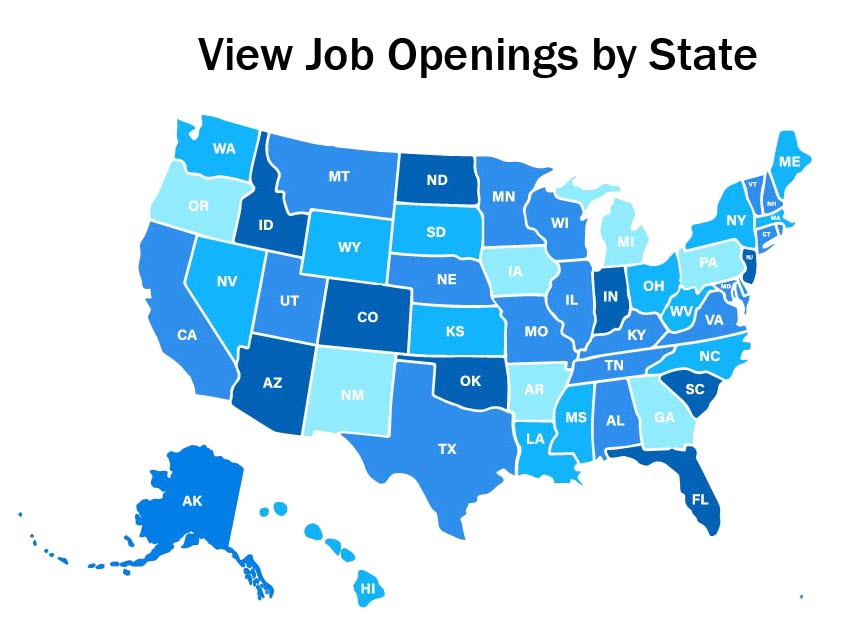 Want to be notified each time a new opportunity is posted? Click here! Subscribe by email to American Conservation Experience - EPIC
 Subscribe in a reader