ACE EPIC ONE Inventory and Monitoring Assistnat Individual Placement Jobs at American Conservation Experience - EPIC
Sample ACE EPIC ONE Inventory and Monitoring Assistnat Individual Placement Job Description
ACE EPIC ONE Inventory and Monitoring Assistnat Individual Placement
Summary: American Conservation Experience / Emerging Professional Internship Corps, a Nonprofit Conservation Corps, in partnership with the U.S. Fish and Wildlife Service is seeking ONE Inventory and Monitoring Assistant Individual Placement to assist leaders in developing and implementing an Inventory and Monitoring Program on National Wildlife Refuges in California, Nevada and the Klamath Basin of Oregon.  This placement  includes participating in inventory and monitoring planning, monitoring implementation, data analysis and reporting.  This opportunity is intended for enthusiastic young professionals with a deep interest in advancing their career goals in natural resources management on our public lands. The purpose of the placement is to perform a variety of biological technical duties in support of the U.S. Fish and Wildlife Service's (USFWS) Inventory and Monitoring projects pertaining a variety ecosystems. The internship will last 52 weeks. The starting and ending dates are flexible to some degree.
Start Date:  End of January / beginning of February 2020
End Date: (52 weeks from start date)
Location: USFWS Pacific Southwest
Project Website: For more information on the Pacific Southwest, please visit: https://www.fws.gov/cno/
For more information regarding ACE/EPIC, please visit www.usaconservation.org.
Compensation: The ACE/EPIC Intern will complete 40 hours/week and receive a living allowance of $800/week paid out biweekly for food and incidental costs. For the periods requiring the intern to be away from their primary duty station, on site housing maybe provided at no cost to the intern.  A travel budget is provided for travel and training opportunities.
PLC Competitive Hiring Authority: This position is authorized by the Public Land Corps (PLC) Act of 1993 and expanded by the Public Lands Service Corps Act of 2013. Interns who meet basic requirements during their term of service may be eligible to receive their Noncompetitive Hiring Eligibility Certificate to be used when applying to future federal jobs. Requirements are: (1) Intern must be between the ages of 18 to 30 and (2) Intern must complete at least 640 hours on a federally approved PLC Project. More information can be provided upon request.
Position Description:
Percentage of Time: 40% Inventory and Monitoring Plan Development Primarily assists Refuges Division of Natural Resources and Conservation Planning Inventory and Monitoring leaders in developing and implementing an Inventory and Monitoring Plan on Refuges. 
Duties will include providing technical assistance with the development of Inventory and Monitoring Plans and protocol documentation.  Assist regional staff and Refuge staff in documenting priority resources of concern, development of management objectives and development of Inventory and Monitoring Plans.  The intern will also assist senior biologists in documenting survey protocols identified as high priority in the Inventory and Monitoring Plan.
Use knowledge of biological systems, databases, ArcGIS and R to prepare documentation of priority resources of concern, develop conservation summaries to support development of management objectives and Inventory and Monitoring plans.  Prepare and edit reports, survey protocols, training materials, standard operating procedures and other documents developed to assist Refuge biologists and technicians to implement the inventory and monitoring plan.
Participate on regional planning teams and assist team leaders by providing support for managing and coordinating teams. Support includes helping develop team agendas, taking and posting meeting and call notes, facilitating communication between team members and tracking actions.
Percentage of Time: 40%
Field Work
Collect inventory data on at least two National Wildlife Refuges. Duties will include assistance with the priority monitoring data collection, management and analysis.  Assist with the development of inventory sampling design, spreadsheets and databases to facilitate survey efforts. Assist team leaders and Refuge staff in configuring inventory data management procedures to meet specific Refuge survey objectives. Use knowledge of natural resource monitoring techniques, plant identification, spreadsheet and database programs, ArcGIS and statistical analysis to assist with the assessment of Refuge priority resources of concern.
Percentage of Time: 20%
Priority Resources of Concern Status Assessment
Assists biologists with the evaluation and reporting on the status of priority resources of concern identified on refuges.  Duties will include developing repeatable reporting techniques summarizing the status of priority resources of concern using R and other monitoring databases.  Prepare and edit reports, survey protocols, training materials, standard operating procedures and other documents developed to assist Refuge biologists and technicians to implement summary reports.
Physical Requirements: This internship position requires physical exertion such as walking over wet and rough surfaces, bending, crouching, stooping, lifting or reaching. Hand and finger dexterity and physical coordination may involve fine and precise procedures, delicate adjustments or exact measurements.
Work Schedule: Duties will primarily be carried out Monday-Friday. This intern may have projects that begin very early and/or go late into the day and may have weekend duties as well. Bi-weekly totals should not exceed 80 hours.  Time off will be granted.
The intern will be expected to safely and professionally operate a vehicle on site with a clear and valid license.  As outlined by the USFWS protocol, Vehicle Use: "Participants under the age of 21 shall not be allowed to operate any motorized vehicle. Participants and partner organization staff 21 and older may be allowed to drive a vehicle owned, rented, leased or loaned by the USFWS only when: 1. The vehicle is used with written permission from the USFWS's field manager and only for official agency use; 2. The driver is properly licensed and qualified to operate the vehicle, and all such vehicle use, maintenance, training and operation is in compliance with 243 FW 1, Safe Operation of Motor Vehicles and Motor Equipment and all other applicable policies for usage of USFWS motor vehicles; 3. The driver has completed a defensive driving course within the last three years; 4. Before field work requiring the use of a motorized vehicle begins, the USFWS site coordinator provides written documentation that all of the above criteria have been met to the partner organization contact. Such documentation may be provided electronically; and 5. Both the driver and the vehicle will be covered by insurance policy maintained by the partner organization covering the use of such vehicle."
Equipment Use: The Refuge will provide a vehicle and the tools required to accomplish the tasks the Intern is asked to do. Training will be provided for all equipment that the Intern is asked to use. Use of personal protective equipment (PPE) will be mandatory for any activity that requires it. Heavy equipment (tractors, dozers, graders, backhoes, front-end loaders, etc.) may not be used by Interns unless the Official U. S. Fish & Wildlife Service training and certification process is completed. Local training is allowed for small equipment such as lawn mowers, weed-eaters, ATVs and UTVs. A valid state driver's license is required for any (highway legal) vehicle use.     
Position Environment: Duties are performed both indoors and outdoors. Temperature and weather extremes can be encountered in the performance of outdoor duties. The intern is expected to conduct duties in a safe and orderly manner so as not to endanger self, fellow staff/interns or resources. 
Qualifications: Applicants must have a degree (or be pursuing a degree) in biology, wildlife biology, ecology, botany, natural resource management, parks and recreation or other related disciplines appropriate to the position. A combination of relevant education and appropriate experience is also acceptable. Resumes must contain enough information to show that the applicant meets the experience as defined in the internship announcement. 
Required:  
US Citizen or Permanent Resident;

Between the age of 18 and 35;

A valid driver's license, clean driving record, and ability to provide such documentation; and over 21 to drive an Agency vehicle;

A personal vehicle is required for off-duty hours due to the remoteness of the refuge, according to hurricane protocol, and for personal time off;

Effective communication skills with all ages and diverse audiences;

Able and willing to work alone and in a group;

Able and willing to perform duties outdoors in varying weather conditions and capable of participating in sustained physical labor;

Be in good physical shape (capable of carrying a 50 pound pack for up to 2 miles).

Ability to operate independently and in remote areas;

Ability and willingness to undergo a Federal criminal background check;

Able to complete agency computer, privacy, and records management training successfully;

Have a positive, flexible attitude.
Preferred:
Knowledge of the basic procedure and technical terminology used in the field of conservation planning, wildlife biology, plant ecology, invasive species management and the inventory and monitoring of natural resources.

Ability to follow assigned protocols to perform tasks with many steps.

Skills and abilities to resolve a full range of problems or situations when performing a variety of tasks in a field or office setting.

Knowledge and skills in taking exact measurements, performing mathematics, some of which may be complicated, and keeping detailed and precise records to collect and assemble data.

 

Experience and/or knowledge with Microsoft Excel and Access, GPS, GIS and data collection software and equipment.

Experience in backcountry hiking and navigation.

Strong desire to enter the public service field as a natural resource professional.

Experience and/or knowledge in the mission of the USFWS and other federal land management agencies.
The intern must be willing to represent ACE/EPIC and the USFWS in a professional, positive and enthusiastic manner. Drug-use is prohibited and ACE and the USFWS reserves the right to require drug-testing.
To Apply: Please submit a thoughtful resume and cover letter along with 3 professional references using the APPLY NOW section located on the upper right hand corner of the position listing on our website here: https://usaconservationepic.applicantpool.com/jobs/ 
NOTE: Early consideration will be given as applications are received. If you have any questions regarding this position, please feel free to contact ACE EPIC USFWS Recruitment and Member Manager, Melissa Early, 801-573-8984, mearly@usaconservation.org
Current Openings for ACE EPIC ONE Inventory and Monitoring Assistnat Individual Placement Jobs at American Conservation Experience - EPIC
Below are some job listings at American Conservation Experience - EPIC that match the common job title you have selected.
| Opportunity Title | Agency | Location | Employment Type | Program |
| --- | --- | --- | --- | --- |
Sorry, we have no current opportunities. Thanks for your interest and please check back on this site for changes.
To view other job opportunities in our organization, click here: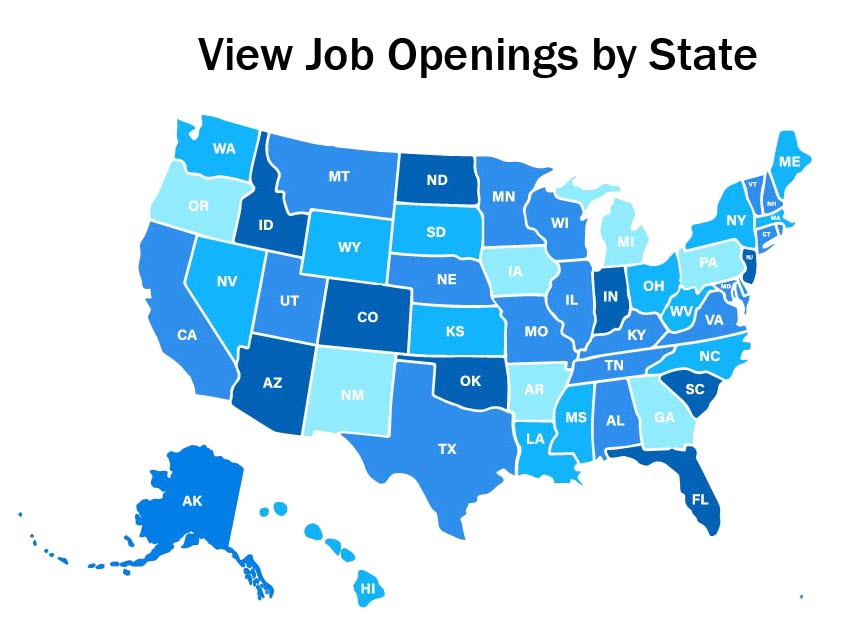 Want to be notified each time a new opportunity is posted? Click here! Subscribe by email to American Conservation Experience - EPIC
 Subscribe in a reader