ACE EPIC USFS AZ Wilderness and Trails Management Internship Prescott National Forest Jobs at American Conservation Experience - EPIC
Sample ACE EPIC USFS AZ Wilderness and Trails Management Internship Prescott National Forest Job Description
ACE EPIC USFS AZ Wilderness and Trails Management Internship- Prescott National Forest
Wilderness and Trails Management Internship
Summary: American Conservation Experience, a nonprofit Conservation Corps, in partnership with the USDA Forest Service, is seeking a Wilderness and Trails Management Intern to dedicate six months to one year working directly with the Prescott National Forest for trails and wilderness restoration, and volunteer management, during the 2019 season.
This opportunity is intended for an enthusiastic new graduate or individual with a background, education and/or interest in Recreation Management, Adventure Education, Wilderness Leadership, Environmental Studies, Outdoor Education and Interpretation, Ecology, Natural Resource Management or a closely related field, with a deep interest in advancing their career goals in recreation, wilderness, and natural resource management. The right candidate will have a passion for the outdoors, working with people, backpacking skills/knowledge, and comfortable/passionate about living in the outdoors.
Start Date: March 18th, 2019
Mandatory Training: First Aid/ CPR
End Date: 6-12 months from start date
**A 6 Month commitment is required****For the right local candidate, a part time starting schedule to accommodate a final school semester could be available**
Location: Prescott NF, AZ
Project Website:
For more information about the Prescott National Forest, please visit their website at: http://www.fs.usda.gov/main/prescott/home
For more information regarding American Conservation Experience, visit www.usaconservation.org
Compensation: Paid bi-weekly, $600/wk stipend will be provided for housing, food and incidentals.
Position Description:
This field position will be representing the Prescott National Forest. This diverse position will be responsible for interacting directly with visitors providing information and details to the public about the areas' cultural and natural resources and providing insight and guidelines to the forest's recreation opportunities.
This program will focus on the Prescott National Forest's 900 miles of trails with some time spent working on wilderness management activities. Participants will be engaged with the forest's complex trail and volunteer management objectives, exposing them to many aspects of trail management, design, construction, and maintenance. Interns will also participate in illegal trail obliteration and other resource conservation projects related to trails and recreation related impacts to forest lands. Interns will work and lead volunteer projects weekly. Project work will focus on completing maintenance of existing trails, learning skills using hand tools, cross cut saws, chainsaws, and working in conjunction with mechanized equipment. Participants should expect to hike 5-10 miles a day, carrying loads of 40 pounds. Backpacking and camping experience is needed as well as a background/education in natural resources, recreation/trails, or wilderness management. Trail maintenance and construction skills are highly desirable for applicants, but not required.
Project Background and Objectives:
The objective of this position is to provide meaningful work experiences while also providing a benefit to public land resources and visitors. The Wilderness & Trails Intern will gain job skills related to the management of trails and wilderness by working on various projects, including use of crosscut saws, chainsaws and power tools. The individual will be instilled with an appreciation of natural resources, the benefits of cooperation, hard work and a sense of accomplishment with an emphasis on a sound work ethic that will supplement their other educational opportunities.
Training Opportunities:
Camping and transportation will be provided. All interns are expected to participate in safety and chainsaw/power tool use. Candidates will receive more details at a later date.
Qualifications:
Ideally, applicants for this position are pursuing a degree in a relevant field, or have completed their undergraduate or graduate education. In place of formal education (or in addition to), experience in wilderness, outdoor recreation planning, ecology, environmental studies and science, biology, outdoor education, GIS, conservation, natural resource management or a closely related field, will be considered. Ultimately, interns must be resourceful, adaptable, and able to work comfortably in the backcountry.
USFS will provide a vehicle for approved drivers to utilize during work hours, supervision, project specific trainings, PPE, and other safety items during the project term.
Required:
Must be a US Citizen or Permanent Resident.

Must have a

valid

driver's license; clean driving record, and the ability to provide documentation for driving USFS vehicles.

Must provide personal transportation.

Effective communication skills with all ages and diverse audiences.

Must be able to communicate clearly and concisely with resource professionals within USFS.

Must be able to work with volunteer groups from a variety of backgrounds.

Deep interest in natural resource management/recreation and respect for nature. A desire to gain a deeper understanding and relationship with wilderness areas and understand what it takes to manage our country's most revered natural place.

Experience and knowledge in outdoor recreation and environmental education and working with the public.

Experience with basic trail maintenance.

Applicants are expected to be highly motivated and willing to be able to perform assigned duties with little direct supervision.

Must be physically fit for outdoor work in all types of inclement weather.

Must be able to carry and lift up to 50 pounds, work on steep and rough terrain in the backcountry.

English proficiency required and bilingual candidates are encouraged to apply.
Preferred:
Knowledge and understanding of natural resource management.

Knowledge and ability utilizing GIS/GPS equipment in the field.

Experience with 4x4 driving.

Experience with chainsaws, power tools and technical trail work skills.

Extensive volunteer management experience.

Experience with trail construction/trail design, and restoration.

Previous experience working on backcountry crews/conservation programs.

First Aid or Wilderness First Aid certified, Bloodborne Pathogens Certification.

Knowledge/understanding of Leave No Trace Principals.
The intern must be willing to represent ACE and the partner organization in a professional, positive and enthusiastic manner.
**This position may close or change at any time**
To Apply:
Please submit a resume, cover letter and 3 professional references using the APPLY NOW section located on the upper right hand corner of the position listing on our website here: https://usaconservationepic.applicantpool.com/jobs/
NOTE:
Early consideration will be given as applications are received. This position may close at any time. If you have any questions regarding this position, please contact the ACE EPIC USFS Recruitment Specialist Celia Demers cdemers@usaconservation.org
Current Openings for ACE EPIC USFS AZ Wilderness and Trails Management Internship Prescott National Forest Jobs at American Conservation Experience - EPIC
Below are some job listings at American Conservation Experience - EPIC that match the common job title you have selected.
| Opportunity Title | Agency | Location | Employment Type | Program |
| --- | --- | --- | --- | --- |
Sorry, we have no current opportunities. Thanks for your interest and please check back on this site for changes.
To view other job opportunities in our organization, click here: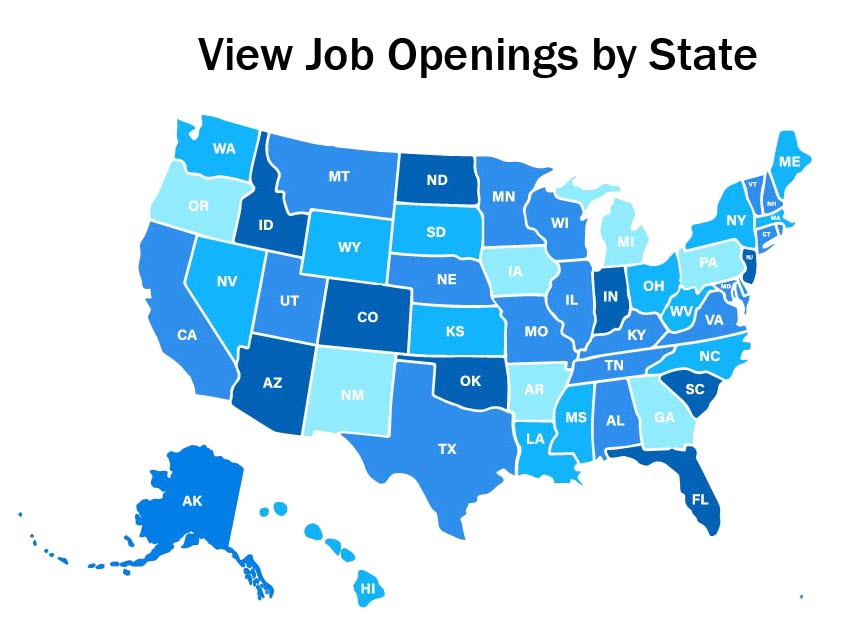 Want to be notified each time a new opportunity is posted? Click here! Subscribe by email to American Conservation Experience - EPIC
 Subscribe in a reader