ACE EPIC USFWS Bombay Hook National Wildlife Refuge Jobs at American Conservation Experience - EPIC
Sample ACE EPIC USFWS Bombay Hook National Wildlife Refuge Job Description
ACE EPIC USFWS Bombay Hook National Wildlife Refuge
Summary:  American Conservation Experience, a nationwide Non-Profit Conservation Corps based in Flagstaff, AZ and Salt Lake City, UT, in partnership with the U.S. Fish and Wildlife Service, is seeking ONE Maintenance Intern to dedicate weeks 24 in support of a diversity of projects ranging using and maintaining highly technical survey equipment, conducting habitat management activities, and enduring maintenance projects.
This Internship is a unique opportunity to challenge and enhance your conservation training by working on several maintenance and restoration projects on a Coastal Ecosystem.  This opportunity is intended for enthusiastic young professionals with a background in coastal geology, biochemistry, maintenance, or restoration ecology and a deep interest in advancing their career goals in natural resources stewardship on our public lands. The successful applicant will work directly with forestry and wildlife staff to manage the Division's unique habitats. In addition to wildlife habitat management, the position will include general maintenance of trails and facilities. 
Start Date:    May 2019 (flexible)
End Date:     24 weeks from start date
Location:  Bombay Hook NWR and some duties at Prime Hook NWR (part of the same complex)
Project Partner Website:  For more information about Bombay Hook NWR, please visit: https://www.fws.gov/refuge/Bombay_Hook/ 
For more information about Prime Hook NWR, please visit: https://www.fws.gov/refuge/prime_hook/
Compensation:  The ACE fellows will receive a living allowance of $ 350/week for food and incidental expenses, paid bi-weekly.
Americorps: Intern MAY be eligible for an AmeriCorps Education Award for up to $2960 upon the successful completion of 900 hours of service. Additional Enrollment paperwork is required. 
Position Description: 
Performs maintenance duties related to avariety of trades. Examples of duties which are typical, but not all inclusiveare:
Maintains station grounds by mowing lawns, mulching, weed eating, and trimming shrubs. Utilizes hand tools or tractors and skid steer type loaders performs work of spreading gravel or soils to rough grades.
Maintains walking trails, boardwalks and observation points by keeping them clean from debris, trimming encroaching shrubs and by making simple repairs such as replacing broken boards. Installs and maintains display panels, visitor information and traffic control signage, and exhibits to assist refuge visitors.
Support habitat management activities such as by mowing fields, preparing fields for restoration, transporting supplies for reforestation efforts, running seeding equipment, etc.
Keeps refuge buildings such as meeting rooms, visitor center, shop, and refuge office clean by sweeping, mopping, vacuuming, cleaning windows, ensuring bathrooms are clean and have the necessary supplies.
Drives one or more types of trucks with rated weight capacities up to and including one ton in hauling cargo or passengers within government installations and over public roads. Must be able to pass a driver's test, read traffic signs and fill out trip tickets. Follows safety and traffic rules and drives carefully to prevent damage to tuck and materials and injury to others.
Washes and fuels vehicles, performs such services as checking, changing oil and water; checking fluid levels in crankcases, power steering, transmissions, batteries, radiators, braking systems, etc.
Assist in the repair of vehicles and equipment (replaces fan belts, hoses, and similar items).
Assist with the maintenance of boats and marine engines, performs such services as checking, changing oil; changing and checking gear case lubricants, power steering fluids, batteries, trailer braking systems, trailer lights, boat navigationlights, etc.
Assists in lifting, carrying, holding materials and performing other related tasks in renovation of building interiors and exteriors,and the replacement of worn plumbing fixtures; performs minor and simple tasks in the removal and replacement of broken window panes and repairs minor leaks in old roofs on buildings, warehouses, offices and
Assists in minor electrical maintenance and repairs by changing light bulbs, replacing lightfixtures, electrical switches and electrical
Assists in the installation, repair and alteration of: cabinets, doors, hardware (such as hinges, catches), interior trim, sheetrock, baseboards, tile, linoleum etc., by holding bracing materials, handling tools, materials or fittings. Uses a variety of wood working tools to cut boards to length, as well as accomplishing shaping, sanding and finishing work.
Prepares and paints interior and exterior building surfaces by scraping or brushing to remove old paint and applying new paint or sealant through use of brushes, rollers or sprayers. Work is outlined by supervisor, including materials, methods and tools to be used.
Cleans machinery with wire brush and paints equipment. Prepares surfaces and paints interior and exterior of buildings using brush, roller, or spray gun when work is completely outlined by supervisor, including materials, methods and tools to be used.
Assures that necessary safety equipment is on hand and adequate supplies are available in accessible locations for field
Assists the Safety Officer to perform safety related duties such as the inspection of buildings, vehicles, and equipment, inspecting and checking fire extinguishers, properly storing chemicals, and assisting Safety Officer to meet refuge safety requirements.
Qualifications:  Applicants for the position will hold a degree, and/or relevant experience in some aspect of natural resource study or "skilled trades".
Required:
Must be a US Citizen and Permanent Resident

Must be between the ages of 18 to 35

Must be open to varying and flexible schedules

Must be able and willing to serve outdoors in varying weather conditions and participate in often strenuous physical labor and tolerate insects

Must be physically fit and have the ability to lift/carry up to 40-lbs

Must have a valid driver's license, provide documentation of a clean driving record, and have a personal vehicle (required)
Must take all measures possible to ensure the safety of yourself and others and understand all safety precautions involved

Must be able to identify northeast trees species at varies stages of growth (seedling, sapling, mature) Strictly following supervisor's directions pertaining to materials, methods and tools to be used

Must be able to pass a driver's test 

Ability and willingness to undergo a federal criminal background check is required

Proficiency in English is required
The interns must be willing to represent ACE and the partner organization in a professional, positive, and enthusiastic manner.  Drug users should not consider applying, as ACE reserves the right to require drug testing
To Apply: Please submit a thoughtful resume and cover letter along with three professional references using the APPLY NOW section located on the upper right hand corner of the position listing on the ACE website: usaconservation.org
NOTE: Early consideration will be given as applications are received. This posting may close at any time. If you have any questions regarding this position, please feel free to contact ACE USFWS Recruitment & Member Manager, Melissa Early mearly@usaconservation.org, or 801.573.8984
Current Openings for ACE EPIC USFWS Bombay Hook National Wildlife Refuge Jobs at American Conservation Experience - EPIC
Below are some job listings at American Conservation Experience - EPIC that match the common job title you have selected.
| Opportunity Title | Agency | Location | Employment Type | Program |
| --- | --- | --- | --- | --- |
Sorry, we have no current opportunities. Thanks for your interest and please check back on this site for changes.
To view other job opportunities in our organization, click here: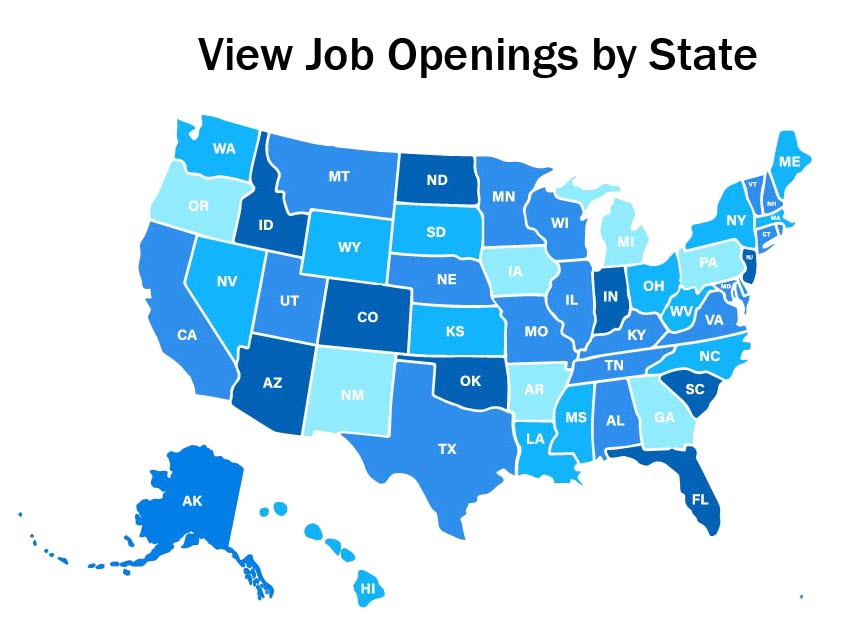 Want to be notified each time a new opportunity is posted? Click here! Subscribe by email to American Conservation Experience - EPIC
 Subscribe in a reader