ACE EPIC USFWS Northeast Region Delaware At Risk Species Restoration Coordinator Jobs at American Conservation Experience - EPIC
Sample ACE EPIC USFWS Northeast Region Delaware At Risk Species Restoration Coordinator Job Description
ACE EPIC USFWS Northeast Region - Delaware At Risk Species Restoration Coordinator
Summary:  American Conservation Experience, a Nonprofit Conservation Corps, in partnership with the U.S. Fish and Wildlife Service (Service), is seeking 1 Delaware At-Risk Species Restoration Coordinator to contribute to some of the Northeast region's greatest conservation opportunities in 2020.
The North Atlantic-Appalachian Region of the U.S. Fish and Wildlife Service is implementing a program to conserve At-Risk species before it becomes necessary to invoke regulatory protection under the Endangered Species Act (ESA).  The At-Risk species effort includes many species under review for ESA listing, but the Service has prioritized species that can benefit from immediate coordinated action to address conservation needs or resolve uncertainties about their status.  Top-priority At-Risk species in the Delaware River geography include the frosted elfin butterfly, turtles, saltmarsh sparrow, Chesapeake logperch, and Bethany Beach firefly.  To expedite surveys and conservation action for these species, close coordination among USFWS programs, state wildlife agencies, and other conservation partners is essential.  The USFWS is addressing this need by creating 1 Delaware At-Risk Species Restoration Coordinator position.
Start Date:  March 30, 2020
End Date:  March 30, 2021                                            
Location: The Coordinator will be stationed at Blackwater NWR or an alternate field station until August 2020 (housing will be provided during this time). After August 2020, the Coordinator will be stationed at the USFWS Chesapeake Bay Field Office (Annapolis, MD) and must provide their own housing.
Project Website: To learn more about the USFWS Northeast Region, please visit https://www.fws.gov/northeast/index.html. To learn more about ACE EPIC Internship Program, please visit: www.usaconservation.org.
Compensation:  The Coordinator will contribute ~40 hours/week and receive a living allowance of $950 paid out biweekly for food and incidental living expenses. Vehicles to use during work hours will be provided.
PLC Competitive Hiring Authority: This position is authorized by the Public Land Corps (PLC) Act of 1993 and expanded by the Public Lands Service Corps Act of 2013. Interns who meet basic requirements during their term of service may be eligible to receive their Noncompetitive Hiring Eligibility Certificate to be used when applying to future federal jobs. Requirements are: (1) Intern must be between the ages of 18 to 30 and (2) Intern must complete at least 640 hours on a federally approved PLC Project. More information can be provided upon request. 
Work Schedule: Work will generally occur Monday-Friday, although weekend work may occasionally be required.
Position Description:  The Delaware Restoration Coordinator will perform the following tasks:
Provide assistance to FWS staff to coordinate the work of other At-Risk Species Fellows working in the Delaware River geography;

Support partnerships with state and federal agencies, as well as other partners, related to at-risk species restoration in the Delaware River geography;

Lead development of management plans for at-risk species in the Delaware River geography in coordination with FWS staff and partners;

Implement at-risk species surveys and conservation action in coordination with FWS staff and partners;

Provide training to other At-Risk Species Fellows on survey methodologies.
Physical Requirements: This position requires physical exertion such as walking long distances over wet and rough surfaces while carrying up to 40 lbs; bending, crouching, stooping, lifting or reaching. Hand and finger dexterity and physical coordination may involve fine and precise procedures, delicate adjustments or exact measurements.
Qualifications: The Delaware At-Risk Species Restoration Coordinator position requires a higher level of independence and leadership than typical seasonal positions due to the complexity of working with numerous conservation partners, diverse field methodologies, multiple properties, independent learning and navigation, and responsibility for remote activities. They will be expected to have an interest in species management and restoration, to learn independently, and to provide problem solving and leadership to address the region's top conservation challenges.  Applicants for the Coordinator position must display leadership traits and demonstrate experience leading groups or teams in projects or the workplace.  In return, they will gain leadership experience and be exposed to high-profile conservation projects, seasoned conservation scientists, and leading organizations.     
Required:
Fellowship is available to US Citizens and Permanent Residents only

Must have a valid driver's license, be 21 years of age to drive a vehicle, provide documentation of a clean driving record; and have a personal vehicle (recommended)
Must take all measures possible to ensure the safety of yourself and others and understand all safety precautions involved

Critical thinking and problem-solving skills (e.g. structured decision making and issues identification skills)

Strong organizational skills (e.g. data management, files management) and time management

Ability and willingness to undergo a Federal criminal background check

Experience conducting independent field work outdoors in varied weather conditions

Basic knowledge of Northeast wildlife and habitats, including pine barrens, riparian habitats, and salt marsh.  

Knowledge of the anatomical features of butterflies, turtles, and other taxa

Required coursework includes GIS, ecology, botany, and/or zoology with a field practicum component.

Experience using handheld GPS devices, familiarity with GPS applications accessible on smartphones, navigation to remote sites, and documenting coordinates

Adept at using spreadsheets to enter data

Willing to travel and work long days in hot sun and/or wet conditions
Preferred:
Strong desire to enter the public service field as a conservation professional

Experience developing management or restoration plans

Experience building partnerships across agencies

Experience and/or knowledge in the mission of the USFWS and other federal land management agencies

Bachelor's strongly preferred; Ongoing or completed Master's level education desired

Ability to begin work within the stated range of start dates will be strongly preferred
Fellows must be willing to represent ACE and the FWS in a professional, positive, and enthusiastic manner.  ACE reserves the right to require drug testing.
To Apply: Please submit a thoughtful resume, cover letter, and transcript along with 3 professional references using the APPLY NOW section located on the upper right hand corner of the position listing on our website here: https://usaconservationepic.applicantpool.com/jobs/ 
NOTE: Early consideration will be given as applications are received.  If you have any questions regarding this position, please feel free to contact ACE EPIC USFWS Recruitment and Member Manager, Melissa Early at (801) 573-8984 or mearly@usaconservation.org.
Current Openings for ACE EPIC USFWS Northeast Region Delaware At Risk Species Restoration Coordinator Jobs at American Conservation Experience - EPIC
Below are some job listings at American Conservation Experience - EPIC that match the common job title you have selected.
| Opportunity Title | Agency | Location | Employment Type | Program |
| --- | --- | --- | --- | --- |
Sorry, we have no current opportunities. Thanks for your interest and please check back on this site for changes.
To view other job opportunities in our organization, click here: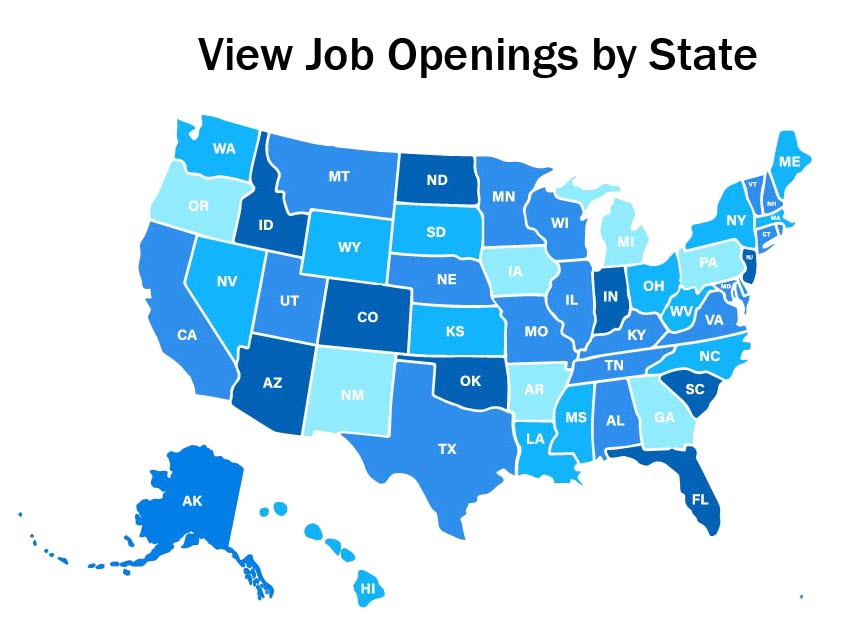 Want to be notified each time a new opportunity is posted? Click here! Subscribe by email to American Conservation Experience - EPIC
 Subscribe in a reader