ACE EPIC and Trout Headwaters, Inc ONE RESTORATION FELLOW Jobs at American Conservation Experience - EPIC
Sample ACE EPIC and Trout Headwaters, Inc ONE RESTORATION FELLOW Job Description
ACE EPIC and Trout Headwaters, Inc - ONE RESTORATION FELLOW
ACE EPIC Restoration and Invasive Species Treatment Fellow
Summary:  American Conservation Experience, a Nonprofit Conservation Corps, in partnership with Trout Headwaters, Inc. (THI) seeking ONE ACE EPIC Restoration Fellow ASAP to assist in habitat restoration and invasive species treatments on private lands in rural Virginia.  This position involves several weeks of independent work as a Fellow, and then transitions to a dynamic Crew Leader position for the completion of the project in mid September.
The position involves: 
Pre-treatment inspection and assessment

Treatment project formulation and logistical planning

Lead invasive species treatment crew

Post-treatment monitoring

Follow-up treatment project formulation
 Tye River Vegetation Monitoring
"Buffer Preservation Monitoring" visual observations, photo points with GPS, discussion, and reporting for 10 preservation areas

"Buffer Restoration/Enhancement Vegetation Monitoring" collect vegetation data in 195 herbaceous and woody plots with photo location markers. Photos/establish permanent photo points and exact plot areas with GPS
This opportunity is intended for an enthusiastic young professional with a deep interest in advancing their career goals in natural resources, plant ecology, botany, riparian/wetland ecology and restoration, forestry, fluvial geomorphology, hydrology, and/or wildlife management.  This Restoration Fellow is an interdisciplinary position that involves mapping and data entry technical tasks, the ability to walk long distances and precise identification of noxious plant species and patch size estimation. 
This incumbent also serves as a liaison among THI and ACE EPIC staff, thus ensuring that multi-dimensional work is accomplished according to pre-determined contract specifications in a safe and efficient manner. 
Also, the Fellow ensures quality control to guarantee the project objectives and contract specifications are met.  This is a dynamic position requiring creative thinking and adaptive management as well as the ability to perform a suite of interdisciplinary tasks from the assessment to implementation phase to post treatment monitoring.
Term extension to accomplish additional ecological monitoring projects and invasive plant inventories into the fall of 2019 or beyond will be dependent on the incumbent's project performance and interpersonal skills.
Approximate Start Date  July 14, 2019
Approximate End Date:  Until successful project completion or approximately 10-12 weeks, perhaps longer as described above.
Location:  Stationed in rural northern Virginia
Project Websites: For more information about Trout Headwaters, Inc., please visit: https://www.troutheadwaters.com
To learn more about the ACE EPIC Internship Program, please visit: www.usaconservation.org
Compensation: The ACE Restoration and Invasive Species Treatment Fellow will complete 40 hours/week and receive a living allowance in the range of $800 - 1000/week paid out biweekly for food and incidentals.  This range depends upon previous work experience and knowledge of invasive species, habitat restoration, and ecological principles.
Position Description: Project schedule is 10-12 weeks, averaging five
(8 hour) workdays/week.  The initial month of the project will be generally independent or with a THI Representative, before transitioning to a Crew Lead position with oversight of a Crew of 5 ACE Corps Members. The transition to a Crew Lead position will occur on or around September 16th.
Lead the following project elements:
         Pre-treatment inspection and assessment
                  -Treatment project formulation and logistical planning
                 - Lead invasive species treatment crew
                 - Post-treatment monitoring
                 - Follow-up treatment project formulation
Record (daily) worksite progress and project development. This refers to use of field computer(s) and completion of field paperwork (measurable accomplishments, photo documentation, site journaling) and relaying information to project managers at ACE and THI
Monitor daily site progress in collaboration with THI staff and provide constructive feedback
Utilize the restoration plan, ecological knowledge and adaptive management to meet contractual obligations without delay
Operate GPS units and record relevant data for reporting purposes
Accurately estimate or pace patch size in feet and take GPS points at each patch of invasive species
Instill a workplace culture of integrity, collaboration, cooperation, and positivity

Leading crew in the safe application of herbicide in accordance with the label and state laws
Crew Lead Portion of the position (starting mid-September):
Provide weekly check-ins with individuals and the submission of written feedback to ACE CORPS and EPIC managers about work accomplishments and data management.
Provide leadership while serving as onsite Safety Officer to ensure proper PPE use

Conduct daily safety briefings to discuss any potential hazards before starting the work day.

Assist Corps Members in plant identification and proper herbicide application
Equipment Use, Training, and Protocol: 
Work will be performed in wetland and riparian environments during humid weather conditions.  Expect wet and muddy conditions at times, as well as summer thunderstorms.ACE and THI vehicles, including ATV/UTVs at the worksites will be operated in a safe manner and only after receiving training in various field conditions.Herbicide mixing and application and equipment maintenance will be conducted according to the ACE Restoration Handbook. NAISMA (North American Invasive Species Management Association https://www.naisma.org) Protocol will be followed to map invasive and noxious plants
 Work Environment: 
Field work and other duties might include but are not limited to:
Pasture, forest, and wetland terrain navigation during the pre-treatment inspection and assessment phase

Wetland and Riparian habitat restoration including the treatment of a wide variety of plants in a broad array of sites and conditions

Plant identification in multiple phases of growth and development

Manual i

nvasive species removal

Ability to follow a restoration plan and develop a working knowledge of plant spacing and habitat type in a short period of time

Interfacing and working cooperatively with project partners to accomplish the project in a set period of time (on-time and on-budget)
Qualifications:   Applicants must possess a degree or be pursuing a degree in botany, plant taxonomy, plant ecology, riparian or wetland ecology, wildlife management, natural resource management, parks and recreation, rangeland management, other related disciplines appropriate to the position. A combination of relevant experience and education will be considered.  
Resume and Cover Letter must contain enough information to show that the applicant meets the experience needed, as defined in this announcement.  Experience leading field crews is desired.  Applicants should expect to hike extended distances on variable pasture, forest, and riparian terrain carrying 40 lbs, and be prepared to spend up to 12 consecutive weeks in the field, on this project. The Fellow will work in a variety of weather conditions such as humid summer days, including sporadic thunderstorms.  Biting insects including mosquitoes, gnats, and flies as well as poisonous snakes are common at the project sites.  ACE is searching for those individuals with fine-tuned skills in time and project management, interpersonal communications, and quality control.  The applicant needs experience in meeting deadlines and pacing themselves with the understanding that working conditions could be difficult. Once hired, failure to complete the project is NOT an option.
Required:  
US Citizen or Permanent Citizen

Intern must be between the age of 18 and 35

Possess or ability to obtain a Virginia Pesticide Applicator Certification in a timely manner, which entails studying and passing an exam

Experience and ability to mix herbicides in accurate concentrations for a variety of target species and treatment methods

Comply with state regulations in the application and mixing of all herbicide as well as clean-up procedures

Ability to lead and train a team

Maintain and repair hand tools, herbicide sprayers, and other equipment as necessary

A valid driver's license, must be 21 years of age to drive a vehicle, have a clean driving record, and ability to provide documentation;

a personal vehicle is highly recommended for commuting to and from the job sites, and including an initial project oversi

ght

training at the ACE Asheville office

Protocols must be followed to ensure safety at all times of yourself and others, particularly with regard to pesticide application

Demonstrated ATV/UTV certification or past training with a safe operational record is required

Effective oral and written communication skills with all ages and diverse audiences

Able and willing to work alone and in a group

Able and willing to perform duties outdoors, including hiking several miles at a time, in varying weather conditions, including variable summer and fall conditions

Capable of participating in sustained physical labor including ability to frequently push, pull, and lift 40 lbs

Ability to operate independently and in collaboration with THI

Competent in Microsoft Office

Ability and willingness to undergo a criminal background check

Ability to follow assigned protocols to perform tasks with many steps

Experience leading field crews in variable weather conditions

Skill in maintaining and safely operating motorized vehicles and specialized equipment including all types of tree planting equipment

Strong desire to enter the field as a natural resource professional
The intern must be willing to represent ACE and THI in a professional, positive and enthusiastic manner.  Drug users should not consider applying, as ACE reserves the right to require drug testing.
To Apply: Please submit a thoughtful resume and cover letter along with 3 professional references using the APPLY NOW section located on the upper right hand corner of the position listing on our website here: https://usaconservationepic.applicantpool.com/jobs/
NOTE: Early consideration will be given as applications are received.  This position may close at any time.  If you have any questions regarding this position, please feel free to contact Recruitment and USFWS Member Manager Melissa Early at (801) 573-8984 or mearly@usaconservation.org.
Current Openings for ACE EPIC and Trout Headwaters, Inc ONE RESTORATION FELLOW Jobs at American Conservation Experience - EPIC
Below are some job listings at American Conservation Experience - EPIC that match the common job title you have selected.
| Opportunity Title | Agency | Location | Employment Type | Program |
| --- | --- | --- | --- | --- |
Sorry, we have no current opportunities. Thanks for your interest and please check back on this site for changes.
To view other job opportunities in our organization, click here: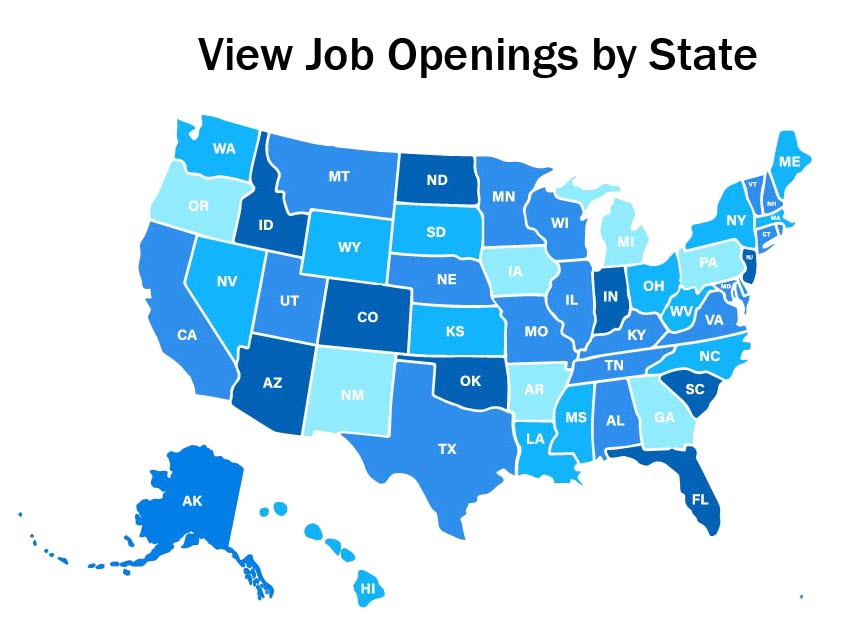 Want to be notified each time a new opportunity is posted? Click here! Subscribe by email to American Conservation Experience - EPIC
 Subscribe in a reader