ACE Pacific Crest Trail Crew Leader Jobs at American Conservation Experience - EPIC
Sample ACE Pacific Crest Trail Crew Leader Job Description
ACE Pacific Crest Trail Crew Leader
American Conservation Experience (ACE) is a dynamic non-profit organization dedicated to providing rewarding environmental service opportunities that harness the idealism and energy of a volunteer labor force to help restore America's public lands. ACE has a national reputation for providing exceptional training and support to enable crews to safely and economically implement technically complex and physically demanding conservation projects for the US Forest Service, BLM, National Park Service, USFWS and numerous state and local land management partners. ACE's California leadership team is seeking one (1) Crew Leader to work under the direction of the Project Manager to assist in leading teams of young adult Corps members in completion of environmental conservation and restoration projects, and enhance the future growth of operations in California.
Location:
PCT - Based in Dulzura, San Diego County, CA area
Mar-Jul and Sept-Nov
PCT - Based in South Lake Tahoe, CA area
Jul-Sept
Job Title:
ACE Pacific Crest Trail Crew Leader
Exemption Status: Non-Exempt
American Conservation Experience (ACE) is seeking a highly motivated Trail Crew Leader to lead a 6-person crew working at various locations along the Pacific Crest Trail within California. Qualified applicants will have an extensive background working on technical trail projects with conservation corps in the field. Qualified candidates must have the ability to handle concurrent field operations in a fast paced environment, the determination to encourage and enforce compliance with all elements of ACE's safety policies, and the skills to train and develop ACE's corps members. Crew Leaders train and lead corps members in conservation work skills, basic environmental education, outdoor living skills, and engage their crews in critical environmental work projects.
The Pacific Crest Trail Crew Lead will travel to various locations along the PCT leading a 6-person crew of young adults in the execution of technical and often logistically complex trail projects. The crew leader will also help train and oversee Pacific Crest Trail Association (PCTA) volunteers that work alongside our crew. This is a field based position that will involve extended stays in the backcountry or in very remote locations for 2-4 weeks at a time. Much of the work will be performed in the Sierra Nevada's at high altitude, remote locations, but also in hot/dry desert locations as well.
Knowledge Skills and Abilities:
Ability to lead and train a team in the safe and successful execution of trail projects

Considerable knowledge of methods, materials, tools, and techniques used in trail construction and maintenance projects especially:

Dry stone retaining wall construction

Rock step construction

Full bench tread construction

Wilderness trail maintenance and construction

Knowledge of environmental conservation skills, basic environmental education, and outdoor living/camping skills

Ability to perform a wide variety of heavy manual labor for extended periods of time, and often under adverse weather conditions in various climates

Ability to adapt to surrounding work environment and conditions that can change frequently

Ability to establish and maintain effective working relationships with corps members, partner agency staff, and the general public

Ability to understand and carry out oral and written instructions

Ability to understand and follow ACE systems and processes including supervisor key responsibilities
Typical Duties:
Lead and train Corps Members and PCTA volunteers for conservation work projects, that may include: constructing and maintaining trails (including drystone masonry; new trail construction; trail maintenance; trail obliteration, step and retaining wall construction; brushing and clearing trail corridors; building drainage structures); constructing and maintaining fences and outdoor facilities; surveying, mapping and monitoring using GPS technology

Complete all project paperwork correctly, including weekly reports, safety sheets, accident reports, end of week check lists, feedback forms and others as necessary

Hike, backpack, camp and cook outdoors while at front country and wilderness spike camps

Arrange details of transportation, tools, equipment, living arrangements, field communication, and work project completion

Transport crew to worksites and camp with crew during projects

Maintain and repair hand and power tools and other equipment as necessary

Replace items as needed in the cookset, first aid kit, and PPE set

Arrange environmental education activities and opportunities

Conduct operations according to accepted safety standards and established protocols, act to avoid potential safety incidents and guarantee that corps members and PCTA volunteers follow all applicable safety protocols and standards.
Other Requirements:
If the candidate is currently an AmeriCorps Member, the candidate must successfully complete their AmeriCorps term before March 8, 2019

Must maintain a positive, constructive work environment conducive to team dynamics

Must maintain timely, effective communication with project partners, supervisors, and crew members

Must enforce the use of appropriate safety procedures in all tasks

Must maintain optimal physical health, including a drug-free lifestyle

Must possess a valid driver's license

Must secure Wilderness First Responder certification within 14 days of employment and maintain certification

Must submit to a criminal background check prior to hire. Persons convicted of a felony are not eligible for appointment to this classification. This position is a covered position that may entail recurring access to vulnerable populations such as youth and the elderly. Selection for the position is contingent upon a review of all criminal history results.
Drug users, including recreational smokers of marijuana, should not consider applying as ACE reserves the right to require drug tests. Applicants must have a clean driving record and be willing to submit to a background check.
Compensation:
Full-time, starting at $14.50/hour + housing option available. Benefit eligible.
Hours: 40 hours/week within a flexible schedule.
Start Date: March 11, 2019 End Date: December 6, 2019
Benefits: We offer health, dental, vision and supplemental insurance, paid vacation, sick leave, designated holidays and 401k for qualified employees.
To Apply: Navigate to the website: https://usaconservation.applicantpool.com/jobs/ to fill out an application. You must include a detailed resume, an introduction letter expressing how your qualifications and experiences align with the above job description and the mission of the American Conservation Experience, and three (3) professional references. Qualified applicants will be contacted by email to arrange an interview. Applicants must follow all application instructions in order to be considered for this opportunity.
Deadline: Open until filled. Please note that ACE will schedule interviews and may make a selection as applications are submitted. Please submit your application materials as you prepare them. Apply now!
Check out our website and our Facebook page for more details about ACE!
www.usaconservation.org
www.facebook.com/usaconservation
American Conservation Experience provides equal employment opportunities (EEO) to all employees and applicants for employment without regard to race, color, religion, sex, national origin, age, disability or genetics. In addition to federal law requirements, American Conservation Experience complies with applicable state and local laws governing non-discrimination in employment in every location in which the company has facilities.
Current Openings for ACE Pacific Crest Trail Crew Leader Jobs at American Conservation Experience - EPIC
Below are some job listings at American Conservation Experience - EPIC that match the common job title you have selected.
| Opportunity Title | Agency | Location | Employment Type | Program |
| --- | --- | --- | --- | --- |
Sorry, we have no current opportunities. Thanks for your interest and please check back on this site for changes.
To view other job opportunities in our organization, click here: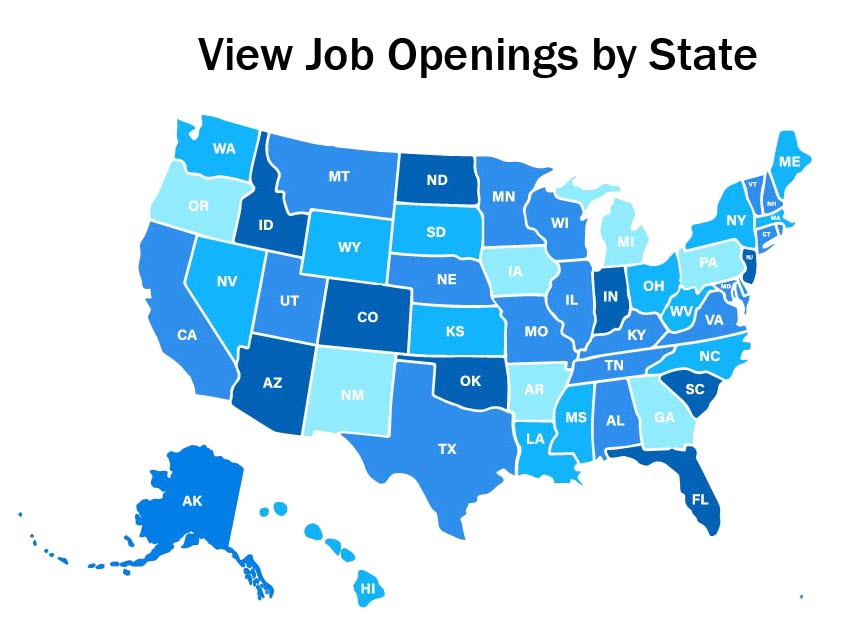 Want to be notified each time a new opportunity is posted? Click here! Subscribe by email to American Conservation Experience - EPIC
 Subscribe in a reader