ACE Southeast Outreach Coordinator Jobs at American Conservation Experience - EPIC
Sample ACE Southeast Outreach Coordinator Job Description
ACE Southeast Outreach Coordinator
Position: Outreach Coordinator- ACE Southeast
Location(s): Asheville, NC
Duration: Full-time, permanent
Start Date: January 15th, 2018
Application Deadline: December 30, 2017. Please note that ACE will schedule interviews and may make a selection at any time, so please submit your materials when ready.
Organization Background: Based in Flagstaff, Arizona with additional branches in St. George, UT, Santa Cruz, CA, and Asheville, NC American Conservation Experience (ACE) is a non-profit Conservation Corps dedicated to providing professional development and outdoor job skills training to individuals (18-35) interested in careers related to conservation and land management. As a member organization of the 21st Century Conservation Service Corps (21CSC), ACE is dedicated to developing present and future generations of environmental stewards while protecting and restoring public and tribal lands throughout the nation.
ACE is a dynamic organization with the reputation for providing crews to safely and economically implement technically complex and physically demanding restoration projects for the National Park Service, US Forest Service, Bureau of Land Management, US Fish and Wildlife Service, and numerous state and local land management partners. ACE's leadership team is seeking an enthusiastic, driven and service oriented individual dedicated to providing opportunities and mentorship for youth interested in protecting and restoring our nation's public lands.
Program Background: ACE provides outdoor, professional development opportunities and job-skills training to young adults interested in pursuing careers related to conservation and environmental stewardship. ACE offers rewarding and diverse programs such as the Conservation Corps and Conservation Volunteer crew programs. ACE crews support land management agencies by accomplishing various conservation projects such as trail construction/maintenance, dry stone masonry, ecological restoration, fuels reduction, and fence installation. ACE crews are generally composed of 8 12 individuals (ages 18-35) and typically work 80 hours over 8 to 9 consecutive days in outdoor settings and remote wilderness areas.
Position Description: The Outreach Coordinator will be responsible for meeting the recruitment needs of ACE's Southeast Region, based in Asheville, North Carolina. The Outreach Coordinator's primary responsibilities include recruiting, interviewing, and orienting the Conservation Corps Members for ACE's Southeast Region. Other responsibilities include developing recruitment resources and partners, collaborating with other ACE offices to ensure consistent communication and implementing outreach events in local communities. The Outreach Coordinator will work closely with the AmeriCorps Branch Manager, Southeast Director, and remotely with the ACE Outreach Department nation-wide to ensure recruitment goals and compliance are met.
The Outreach Coordinator will be promoting ACE and dealing with people in a variety of capacities (interviews, Corps Member support, developing partnerships, community-based interactions) and as such is expected to maintain a professional demeanor, positive attitude, and willingness to act as an ambassador of ACE's program and brand at all times. The Outreach Coordinator will need to be flexible, adaptable, and enthusiastic while working in a fast-paced office environment. Leadership and forward-thinking are important assets in this position as the Outreach Department will continue to evolve.
Essential Responsibilities and Functions:
Recruit and support ACE Corps Members on an annual basis.

Conduct interviews for all qualified applicants for the Southeast Region.

Collaborate with program staff to set recruitment goals.

Manage current online recruitment efforts across a variety of job posting platforms.

Conduct interviews while developing a standard recruitment protocol and screening candidates from all backgrounds.

Administer and allocate slots for numerous AmeriCorps grants.

Manage and update all recruitment database and spreadsheet information for clear tracking of ACE Conservation Corps members across all branches.

Assist other ACE staff to mentor and develop Corps Members into stewardship and leadership roles.

Coordinate orientation agenda and duties with ACE staff while coordinating arrival details with incoming members.

Ensure on-boarding process runs smoothly for all new arrival groups.

Drive 12-person passenger vans to meet arriving corps members at designated pick-up areas, acting as ACE's point of contact for all incoming corps members.

Organize orientation materials and new member documentation for incoming corps members.

Maintain, develop, and disseminate recruitment materials in collaboration with other ACE departments.

Lead ACE/AmeriCorps orientations.

Assist with AmeriCorps compliance, member file management, organizing criminal history checks, and other enrollment duties.

Network and develop partnerships with organizations/entities in the local community.

Increase ACE's national presence through advertising and promotional materials.

Other duties as assigned, including attending job fairs, conduct Corps Member evaluations, and occasional visits into the field.

Assist in coordination Volunteer Service Projects for and with ACE AmeriCorps members in local communities.
Qualifications: The ideal candidate will possess a unique combination of attributes, including (but not limited to) strong skills in leadership, interpersonal communication, public speaking, organization, management, conflict resolution, and motivating others. The ideal candidate will have an established passion in recruiting and supporting and developing the next generation of environmental stewards and leaders. This position will involve conducting phone and Skype interviews for large portions of the day during the busy season. Past experience in manual labor while working and camping through adverse weather conditions in the outdoors is preferred.
Candidates should be flexible, adaptable, and enthusiastic while working in a fast paced, fluid, office working environment. The Outreach Coordinator must be willing to represent ACE in a safe, professional, positive, and enthusiastic manner.
Ideally, applicants would have previous experience working in a team setting with young adults as well as experience with conservation and/or natural resource management. Applicants with past experience working with AmeriCorps in either a Corps Member or Staff capacity are also preferred. Leadership ability, forward-thinking, and flexibility is an asset in this position, as the ACE Southeast Outreach Department continues to evolve. The candidate should be open to growth and increased responsibility over time. Self-initiative is key in maintaining structure to the multi-faceted and demanding workflow of this position, while sustaining a constant outward vision towards future growth.
Other requirements:
A BA/BS degree (or higher) is required.

Computer skills including intermediate knowledge of Excel, fluency in social media, and professional email etiquette is required.

Ability to navigate university and other youth organizations as sources for recruitment.

Experience or knowledge of working with AmeriCorps program compliance, administration, and management.

Willingness to travel.

Ability to maintain a positive, constructive work environment conducive to team performance.

Ability to maintain timely, effective communication with ACE staff.

Possess a valid driver's license, a clean driving record and willingness to submit to background checks at both the federal and state level.

Drug users, including recreational smokers of marijuana, should not consider applying as ACE reserves the right to require drug testing at any time and requires the maintenance of a drug free program at all times.
Remuneration: The selected candidate will receive $13-14 per hour (DOE) for the first six months as during that time they will be working on a probationary status. Full benefits begin to accrue after six months, including two weeks paid annual vacation, and sick leave. ACE employees have the option to join ACE health care plans after 90 days of employment.
To Apply: Please email your resume, cover letter and 3 professional references to Adam Scherm (ascherm@usaconservation.org) AND Bethany Coury (bcoury@usaconservation.org) with "ACE Southeast Outreach Coordinator" in the subject heading of your email.
Applicants that do not follow all application instructions will not be considered for the position.
NOTE: Early consideration will be given as application materials are received, so apply as soon as possible. Please contact Adam Scherm at 928-814-2647 (8:30am-5pm M-F) or the email address listed above with any questions regarding this position.
Current Openings for ACE Southeast Outreach Coordinator Jobs at American Conservation Experience - EPIC
Below are some job listings at American Conservation Experience - EPIC that match the common job title you have selected.
| Opportunity Title | Agency | Location | Employment Type | Program |
| --- | --- | --- | --- | --- |
Sorry, we have no current opportunities. Thanks for your interest and please check back on this site for changes.
To view other job opportunities in our organization, click here: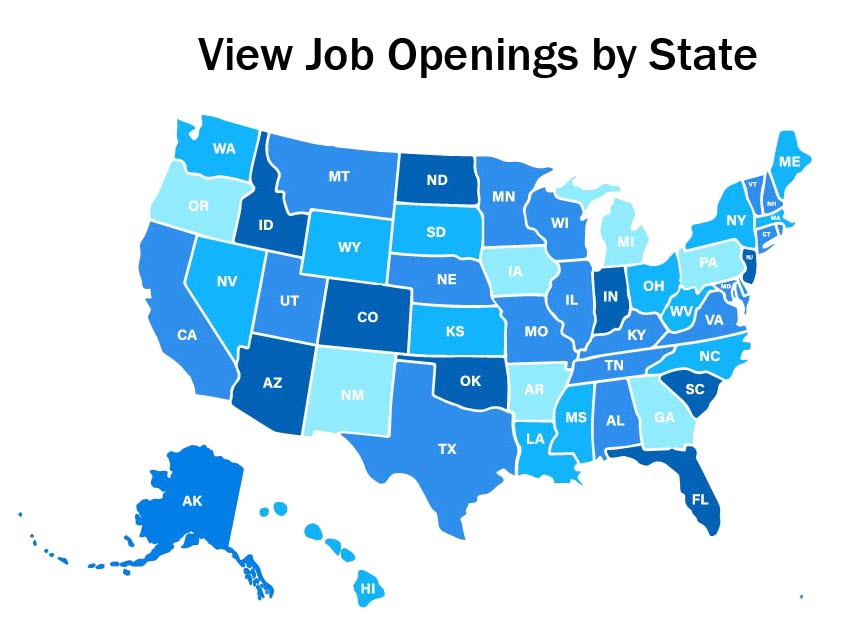 Want to be notified each time a new opportunity is posted? Click here! Subscribe by email to American Conservation Experience - EPIC
 Subscribe in a reader