ACE YCCP Mountain Bike Trail Individual Placement Member AmeriCorps Jobs at American Conservation Experience - EPIC
Sample ACE YCCP Mountain Bike Trail Individual Placement Member AmeriCorps Job Description
ACE YCCP Mountain Bike Trail Individual Placement Member - AmeriCorps
Title: ACE Mountain Bike Trail Individual Placement Member - AmeriCorps
Summary:  American Conservation Experience, a Non-Profit Conservation Corps, in partnership with San Diego Mountain Bike Association (SDMBA) is seeking one Mountain Bike Trail Individual Placement member ("ACE Member") interested in dedicating 18-weeks in support of improving and maintaining public multi-use trails throughout San Diego County in Southern California.  The Trail Individual Placement member will support the SDMBA trail staff with completing various trail construction and maintenance projects as well as helping coordinate and lead community volunteer trail stewardship days. This excellent opportunity is ideal for an enthusiastic young professional who is deeply committed to improving and enhancing outdoor recreation opportunities on public lands.
Start Date: January 6, 2020
End Date:  May 9, 2020 (18 weeks from the start date)
*An 18-week commitment is required*
Location: San Diego County, CA.
This individual placement professional development opportunity will take place throughout San Diego County, CA which is located in Southern California. 
Project Partner Websites:  For more information regarding San Diego Mountain Bike Association, please visit: https://sdmba.com/. For more information about the American Conservation Experience, please visit: www.usaconservation.org.
Position Description: 
The San Diego Mountain Biking Association (SDMBA) is a volunteer-driven, non-profit organization dedicated to maintaining and improving sustainable trail access for mountain biking in San Diego County. Formed in 1994, SDMBA is one of the largest regional trail support organizations in the US with more than 1,500 members. In support of improving outdoor recreation opportunities on public lands, the ACE Member will directly assist the SDMBA Trails Coordinator and SDMBA Trail Liaisons with completing various trail construction and maintenance projects as well as engaging local community volunteers in trail stewardship work days.
Specific Projects and Tasks:
Conduct erosion control, trimming brush, benching, drainage construction, rock work, and safe use of hand tools on public trail systems

Engage and support trail volunteers, communicating concise and clear instructions for trail standards and safety

Safely work around and operate a variety of hand tools and mechanized trail equipment including but not limited to mcCleods, pick mattocks, shovels, pulaskis, hand saws, clinometer, power wheelbarrow, chainsaws, and mini-excavator (Proper PPE and tool use will be required at all times)

Assist Trail Coordinator, SDMBA volunteers and community partners with designing and lay out of new trail as needed

Assist with coordinating, engaging, and training volunteers on community trail stewardship workdays to teach trail maintenance basics, provide quality control, and ensure trail safety needs are followed

Complete various outdoor trail project initiatives both independently and in a team setting

Assist with trail reroutes and new trail projects through operation and maintenance of mini-excavator

Work independently from the trail coordinator, but refer to Trail coordinator or other designated SDMBA members should questions in the field arise.
This individual placement professional development opportunity will be 40 hours per week with a flexible work week schedule with regular weekend service days required as needed for SDMBA community volunteer days.
Qualifications: A combination of relevant education and appropriate field experience is acceptable for this position. We are seeking a determined, detail-oriented person who is looking for experience in outdoor recreation and trails management with an eye toward a career in resource management, facilities/maintenance, or trails work.
Required:
US Citizens and Permanent Residents only.

Intern must be 18-35 years of age.

A valid driver's license and a clean driving record are required (documentation to be provided upon request).

A personal vehicle is required for the duration of this position. Selected candidate will need to use their personal vehicle to travel to field projects site and is subject to receive mileage reimbursement for travel

Must be willing and able to perform the above field projects in both front country and backcountry settings

Must be physically fit and able to hike to backcountry worksites

Intern will be required to hike up to 5 miles per day while carrying up to 50 pounds of gear on uneven and steep terrain, on and off trail, in a variety of weather conditions.

Must be able to serve in on projects independently as well as in a small group setting, performing difficult duties, while keeping a positive attitude.

Completion of at least one term of service with an accredited conservation corps that included either trail maintenance or construction during the service term

Experience and comfort with using a variety of hand tools such as shovels, pulaskis, McCleods, hand saws, pick mattocks, ect.

Willingness to work with community volunteers in an outdoor setting

Current CPR and WFA certification or willingness to obtain
Preferred:
Volunteer leadership and coordination experience

Ability to communicate clearly with peer professionals and volunteers.

Ability to serve independently in remote areas.

Strong desire to enter the public service field.

Experience operating chainsaws

Experience working with or alongside heavy trail machinery such as mini-excavator
The ACE member must be willing to represent ACE and the SDMBA in a professional, positive and enthusiastic manner.  Drug users should not consider applying, as ACE reserves the right to require drug testing.
Benefits:  The ACE member is expected to contribute  40 hours/week and receive a living allowance of $250/week to cover the costs of food and incidental expenses, dispersed bi-weekly.
Housing:Local housing accommodations for the duration of the service term will be the responsibility of the ACE member. The majority of the field projects will be located across San Diego County.
Possible host family accommodations may be provided by SDMBA members for this position.
Personal vehicle use is required for member travel to field projects will be subject to receive mileage reimbursement.
AmeriCorps: This position may be eligible for a 675 hour AmeriCorps Education Award ($2,255.24) upon successful completion of service term hours. Additional enrollment is required.
To Apply: Please submit a thoughtful resume and cover letter along with contact information for 3 professional references using the APPLY NOW section located on the upper right-hand corner of the position listing on our website here:
NOTE: Early consideration will be given as applications are received. This posting may close at any time. If you have any questions regarding this position, please feel free to contact the ACE Youth Programs Coordinator, Mackenzie Messing at mmessing@usaconservation.org
Current Openings for ACE YCCP Mountain Bike Trail Individual Placement Member AmeriCorps Jobs at American Conservation Experience - EPIC
Below are some job listings at American Conservation Experience - EPIC that match the common job title you have selected.
| Opportunity Title | Agency | Location | Employment Type | Program |
| --- | --- | --- | --- | --- |
Sorry, we have no current opportunities. Thanks for your interest and please check back on this site for changes.
To view other job opportunities in our organization, click here: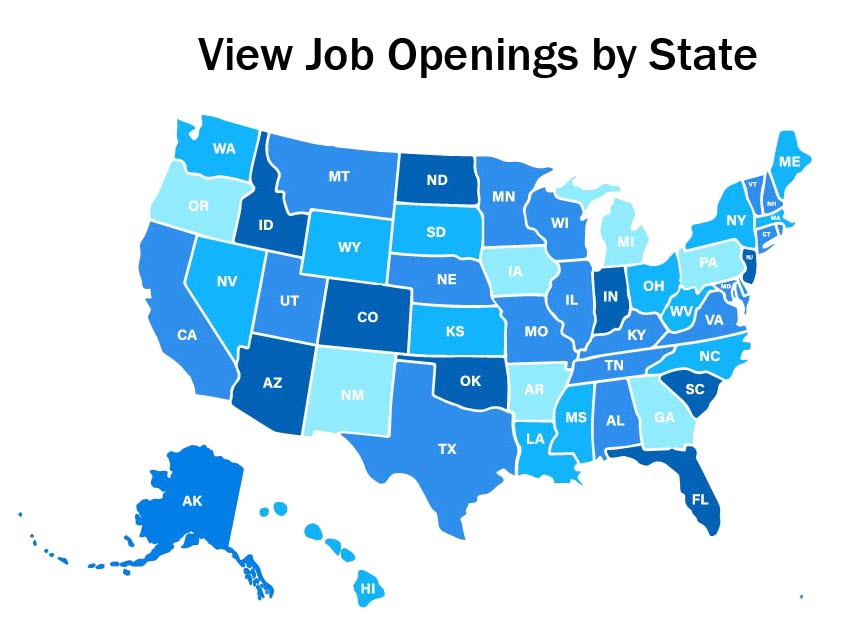 Want to be notified each time a new opportunity is posted? Click here! Subscribe by email to American Conservation Experience - EPIC
 Subscribe in a reader