AIM Vegetation Monitoring Field Technician Jobs at American Conservation Experience - EPIC
Sample AIM Vegetation Monitoring Field Technician Job Description
AIM Vegetation Monitoring Field Technician
Job Title: AIM Vegetation Monitoring Field Technician
Number of positions: 1
Locations: Tucson, AZ;
Organization: American Conservation Experience (ACE)
Program: Emerging Professionals Internship Corps (EPIC)
Schedule:  8/24/2020 12/20/2020
Compensation: $18.50 - $20.50 / hr (DOE)
Benefits: Overtime pay, additional $4.18/hr for health and wellness pay, and camping per diem
Summary: ACE EPIC is seeking a Vegetation Monitoring Technicians to support the Bureau of Land Management's (BLM) 2020 Assessment, Inventory and Monitoring (AIM) program efforts. The technician will work on a field team comprised of three individuals (one Team Leader and two Technicians) and collect data according to standardized methodologies and protocols.  The AIM data is used by various resource specialists and land managers across the Western United States to help inform decisions regarding adaptive range management techniques, Greater Sage-Grouse habitat protection, and other land management issues and strategies. 
This opportunity is intended for enthusiastic professionals with a background in botany, biology, soils, conservation, ecology, natural resource management, or a closely related field. All technicians will receive formal training on the AIM protocol prior to the start of the field season. CPR and First Aid trainings may also be provided. Field work and camping will be required for this position.
For more information about the BLM's multiple use mission and the AIM strategy, please visit https://www.youtube.com/watch?v=LciTBPG2-Ss&feature=youtu.be
ACE'S Mission: American Conservation Experience (ACE) is a non-profit organization dedicated to providing rewarding environmental service opportunities that harness the idealism and energy of a volunteer labor force to help restore America's public lands. ACE is grounded in the philosophy that cooperative labor on meaningful conservation projects fosters cross-cultural understanding and operates on the belief that challenging volunteer service unites people of all backgrounds in common cause.
EPIC Program: ACE EPIC Internships and Fellowships program provide recent graduates with focused, hands-on opportunities to work alongside and under the guidance of agency mentors and to apply their knowledge of resource management on actual projects and programs as they develop and emerge as the next generation of resource and land managers. ACE EPIC operates in coalition with partners such as the National Park Service, the Bureau of Land Management, the U.S. Fish and Wildlife Service, the U.S. Forest Service, and other conservation focused groups to place interns within the operating structure of these organizations.
Position Description: This is a field based position with approximately 100% of the work taking place in an outdoor environment where the climate, weather and terrain can be demanding. Typical schedules are 8 days on 6 days off. Field teams  to work 10+ hour days and will be required to camp for the entire 8 days. Please note that this position will require the flexibility to work an irregular schedule and extended hours.
Field work duties include:
Identifying ALL flora encountered down to species
Collecting vegetation data using line-point intercept and species inventory methods
Measuring shrub density, foliar cover, canopy gap and vegetation heights
Identifying and describing soil horizons
Using GPS to navigate to off-trail sampling sites
Driving 4x4 vehicles in a backcountry setting
Electronic data collection using a tablet and ArcGIS geo-database
Qualifications: Applicants should have degree in ecology, botany, range science, wildlife biology, natural resource management, biology, conservation biology, or related field and a minimum of 1 year experience identifying plants in the field, preferably in Southern Arizona.
Technical Requirements:
Extensive experience identifying plants to species in the field using a dichotomous key
Knowledge of Southern AZ Flora is greatly preferred.
Experience conducting plant surveys using various monitoring protocols
Ability to read, interpret and navigate using a GPS unit and topographic maps
Ability to use electronic tablets to record and manage data
Ability to safely operate 4x4 vehicles on rough, unpaved road conditions
Must have a valid driver's license, clean driving record and be at least 21 year of age to operate company vehicles.
*ACE requires all employees to complete a driving history check and defensive driving course upon enrollment.
Ability and willingness to undergo a federal criminal background check
Additional Requirements:
Ability to work in a small group with minimal supervision
Must be able to communicate clearly with team members, resource professionals and the general public
Familiarity with Leave No Trace principles, attention to field safety, and an overall intuitive nature for working in an outdoor setting
Basic tool, equipment and vehicle maintenance knowledge
Willingness and flexibility to work an irregular schedule with multiple days of travel
Must be able and willing to maintain good physical condition (i.e. capable of hiking up to 3 miles and lifting up to 50 lbs.)
Individuals must be willing to represent ACE in a professional, positive and enthusiastic manner.
To Apply: Please submit a thoughtful resume and cover letter along with 3 professional references using the APPLY NOW section, located on the upper right hand corner of the position listing on our website here: https://usaconservationepic.applicantpool.com/jobs/
NOTE: Early consideration will be given as applications are received.  If you have any questions regarding this position, please feel free to contact Josh Haussler, BLM AIM Program Coordinator, at jhaussler@usaconservation.org or 385-226-0080.
Current Openings for AIM Vegetation Monitoring Field Technician Jobs at American Conservation Experience - EPIC
Below are some job listings at American Conservation Experience - EPIC that match the common job title you have selected.
| Opportunity Title | Agency | Location | Employment Type | Program |
| --- | --- | --- | --- | --- |
Sorry, we have no current opportunities. Thanks for your interest and please check back on this site for changes.
To view other job opportunities in our organization, click here: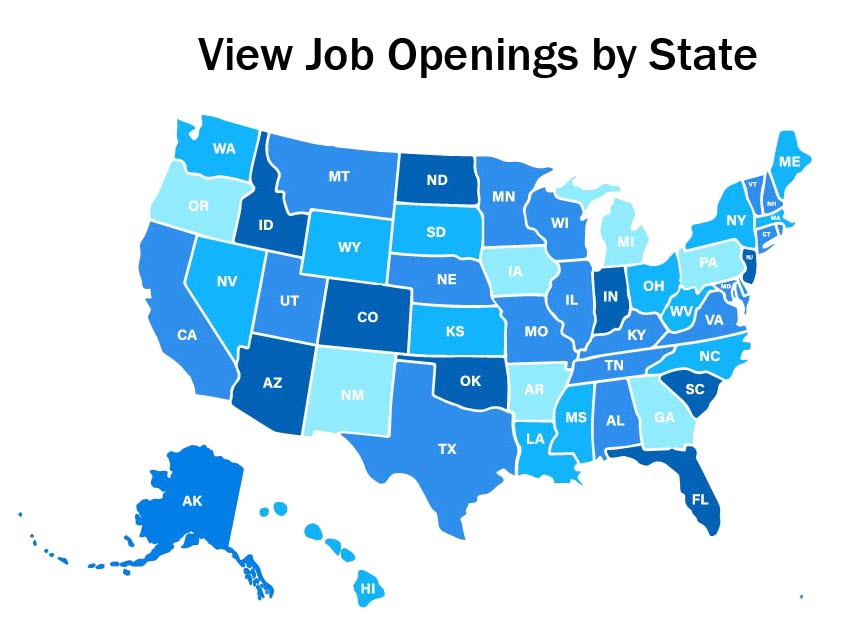 Want to be notified each time a new opportunity is posted? Click here! Subscribe by email to American Conservation Experience - EPIC
 Subscribe in a reader