American Conservation Experience Crew Member Professional Development Term Corpus Christi, Texas March 9th, 2019 Jobs at American Conservation Experience - EPIC
Sample American Conservation Experience Crew Member Professional Development Term Corpus Christi, Texas March 9th, 2019 Job Description
American Conservation Experience Crew Member - Professional Development Term - Corpus Christi, Texas - March 9th, 2019
American Conservation Experience Crew Member - Professional Development Term - Corpus Christi, Texas March 9th
Work location(s): Projects take place across Texas, Oklahoma and Louisiana.
Start date: March 9th
Estimated End Date 450 Hour Term: May 18th
Estimated End Date 900 Hours Term: August 24th
Summary: American Conservation Experience (ACE) is a national, nonprofit environmental organization dedicated to providing professional development opportunities to young adults interested in pursuing careers in habitat restoration and environmental stewardship. ACE aims to address critical environmental issues along the Gulf Coast and across Texas while providing its members with the necessary training, skills, and experience to pursue a career in the conservation or restoration economy.
The ACE Texas Conservation Crew Program based in Corpus Christi, Texas is seeking emerging conservation professionals (ages 18-35) from all backgrounds to preform habitat restoration and invasive species removal activities in designated project areas throughout the Texas Gulf Coast and beyond. ACE restoration crews will be operating chainsaws and applying herbicide to eradicate and control harmful invasive species populations in order to restore native habitats throughout the Gulf Coast region.
This professional development position will serve as an excellent opportunity for emerging land managers and conservation professionals seeking hands-on experience with habitat restoration and invasive species removal activities. Successful candidates will be provided job skills training, hands-on experience and network opportunities throughout their commitment.
Position Roles and Responsibilities:
This position entails the following:
Working on a crew of 6 young professionals in the outdoors for 4-8 consecutive days, including camping or living in close proximity to the job site during the project days. Members will be responsible for securing their own housing during the project off-days.

Operating chainsaws to remove and control invasive species including Chinese tallow, tamarisk and Brazilian pepper. Members will also apply safe and appropriate amounts of herbicide to completely eradicate invasive species.

Surveying and monitoring

Organizing, recruiting and co-leading local community volunteer service projects.

Networking with multi-sector conservation professionals and wildlife biologists.

Working during challenging weather conditions (rain, wind, heat, cold, snow, etc.).
Corps Member trainings will include:
S-212 Chainsaw Training (or equivalent)

Wilderness First Aid Certification

CPR and Bloodborne Pathogens

Backcountry Health

Herbicide Application

Plant Identification

Worksite Safety

Scientific Monitoring

Resume Building
Applicants accepted into this professional development program will serve and complete a 450 hour (12 week) OR 900 hour (25 week) AmeriCorps commitment. Members will have 2 weeks off during the holiday season. Successful applicants will serve on an 6-person crew, working 40-80 hours and camping over 4-8 consecutive days, followed by 3-6 days-off. Corps Members will also be involved with the development, recruitment and implementation habitat restoration and conservation related, volunteer service events in the local Corpus Christi community. Members will be supported and mentored by professional skills trainers and leader throughout their terms.
Qualifications and Requirements: Applicants must be willing to undertake arduous physical work with a positive mindset in all types of weather and terrain. Applicants should have an interest in habitat restoration, land management and/or environmental stewardship. Applicants must be able to communicate and problem solve in a team-oriented environment to accomplish project goals.
Throughout their term of service Members are expected to:
Possess a team-first, positive mindset, strong and proactive work ethic, and professional demeanor.

Professionally represent ACE at all projects and local community, public events.

Attend additional community volunteer events during project off-days.

Conduct performance evaluations with ACE senior staff throughout term of service.
Physical Requirements -
Perform duties in inclement weather on steep terrain without access to restroom

s

or developed sanitation facilities.

Bend at the waist for long periods and spend the entire workday standing or walking.

Ability to work in areas where emergency medical services are not immediately available and definitive care may be 2 or more hours away.
Other Requirements:
This position is available to US Citizens and Green Card holders only.

Must be 18 - 35 years of age.

Upon hire, all Members must consent to a Criminal History Check. Their service with ACE will be considered probationary until all results are returned and have been reviewed.

Members must possess their own personal medical insurance for the duration of their participation with ACE.

ACE will provide tents and PPE to all Members but Members will be required to provide all other outdoor items including but not limited to: full leather boots (no mesh), sleeping bags, backpacks, and durable rain gear.

ACE will provide all crew transportation to project work sites. Members will be responsible for providing transportation to the ACE Office (In Corpus Christi, Texas) for the start of the project week.

ACE maintains a zero-tolerance policy for drugs. Alcohol use is strictly prohibited on ACE projects and on ACE property. Any evidence of drug use or violating ACE's alcohol policy will result in immediate release from the program.
Compensation: Members will receive a bi-weekly living stipend of $560.00 and will earn a AmeriCorps Education Award upon successful completion of service. This Education Award can be used towards school loans and/or future educational pursuits. ACE will provide free meals during all project days.
To Apply:
Follow the link https://usaconservation.applicantpool.com/jobs/ to fill out an application. You must include a resume, one page cover letter, and three professional references. ACE Alumni or current AmeriCorps Members may only include one ACE-affiliated reference in their application. Applicants must follow all application instructions in order to be considered for this opportunity.
Qualified individuals with disabilities and those from diverse backgrounds are strongly encouraged to apply. We provide reasonable accommodations for qualified individuals and conduct all activities in fully accessible settings. American Conservation Experience is an equal opportunity employer.
Check out our website and Facebook page for photos and feedback!
Contact:
Micaela Kidd
Outreach & Supplies Coordinator
mkidd@usaconservation.org
In accordance with Federal law and U.S. Department of Agriculture policy, this institution is prohibited from discriminating on the basis of race, color, national origin, sex, age or disability. (Not all prohibited bases apply to all programs.) To file a complaint of discrimination: write USDA, Director, Office of Civil Rights, Room 326-W, Whitten Building, 1400 Independence Avenue, SW, Washington, D.C. 20250-9410 or call (202) 720-5964 (voice and TDD). USDA is an equal opportunity provider and employer."
Current Openings for American Conservation Experience Crew Member Professional Development Term Corpus Christi, Texas March 9th, 2019 Jobs at American Conservation Experience - EPIC
Below are some job listings at American Conservation Experience - EPIC that match the common job title you have selected.
| Opportunity Title | Agency | Location | Employment Type | Program |
| --- | --- | --- | --- | --- |
Sorry, we have no current opportunities. Thanks for your interest and please check back on this site for changes.
To view other job opportunities in our organization, click here: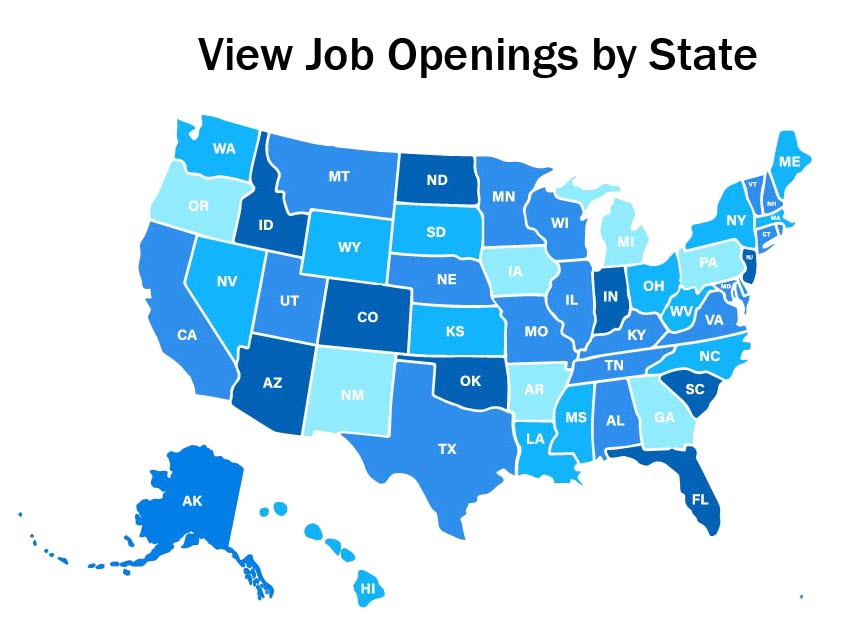 Want to be notified each time a new opportunity is posted? Click here! Subscribe by email to American Conservation Experience - EPIC
 Subscribe in a reader