Aquatic Conservation Stewards Jobs at American Conservation Experience - EPIC
Sample Aquatic Conservation Stewards Job Description
Aquatic Conservation Stewards
American Conservation Experience, a nonprofit Conservation Corps, in partnership with the Kansas Department of Wildlife and Parks, is seeking a 3 Watercraft Inspection Technicians to provide watercraft inspection and decontamination for 26 weeks. This opportunity is intended for entry level professionals with an enthusiasm for conservation and the health of our rivers and lakes, and an interest in jointly advancing their career goals and the stewardship of Kansas Lakes.
Start Date: as soon as possible
End Date: 6 months after start date
Location: Manhattan, KS
Project Background and Objectives: Crews will perform WID activities according to protocols established in Brown (2021; https://www.westernais.org/trainer-resources). In general, crews will intercept watercraft users at specified boat ramp locations at Kirwin, Webster, Norton, Glen Elder, Cedar Bluff, and Lovewell Reservoirs in Northwest Kansas. Crews will conduct voluntary watercraft inspections for Aquatic Nuisance Species (ANS), provide information and outreach materials to the public including literature handouts, and promotional materials provided by KDWP to educate the public about ANS. Voluntary watercraft inspections consist of staff inspecting watercraft for Zebra/Quagga mussels, standing water, mud, plants, or other debris. Staff will be required to remove any of the following previously listed from watercraft to prevent the spread of ANS in Kansas. Staff members will acquire and enter individual watercraft inspection data into WID Mobile (provided by KDWP) regarding information received from inspections, and staff will perform decontamination procedures when deemed appropriate (e.g., when ANS are found or potentially present on watercraft). Decontamination consists of utilizing using hot-water pressure washers on watercraft to remove contaminants that may contain ANS. Crews will be responsible for operating and maintaining the maintenance of state vehicles and hot-water pressure washers that will be supplied by KDWP. Crew leaders will be responsible for reporting and maintaining contact with KDWP staff located in Emporia. WID training will be conducted by Vanessa Salazar for crew leaders and team members prior to beginning WID activities. Schedules will be created to maximize number of inspections, so irregular hours and weekends are to be expected. Housing is not provided by KDWP.
Compensation: $600 per week living allowance (Stipend) to cover Housing, Food, and incidentals.
Not Provided: Housing is not provided. Member will be responsible for obtaining their own housing. However, An additional $450 per month housing reimbursement may be provided.
Essential Responsibilities and Functions:
Ability to confidently speak with the public about aquatic species and boat care

Ability to learn new skills and safely operate tools with training

A willingness de-escalate situations

Capable of working outside under a variety of conditions

Maintain safety for self
ACE Requirements:
Ability and willingness to undergo a federal criminal background check is required

Must have a valid driver's license, clean driving record with ability to provide required documentation; (Driving record checks will be completed during on-boarding process. (Members must be 21+ to drive ACE/Agency vehicles)

Ability to drive an [Agency or ACE] vehicle is required for this position. ACE will conduct a driving record check upon on-boarding and member must be cleared by ACE to drive.
Preferred Qualifications:
Familiarity with aquatic nuisance species such as Zebra Mussels.

Comfortable working on and around small watercraft

Experienced with data collection in the field.
Even if you do not meet all qualifications listed above, we still encourage you to apply if you have a strong interest in botany and natural resource management
Participation and Expedition Behavior:
Work effectively as a team despite potentially stressful and difficult conditions. This may require problem solving on an interpersonal or group level as well as a willingness to accept differences.

Contribute to a safe learning environment; no harassment of others for any reason.

Support personal and group safety and well-being, consistently exercising discretion and

judgment

.

Willingness and ability to complete all aspects of the program including conservation projects, education, training, and national service.

Effectively communicate ideas and concerns as they arise directly to supervisors, colleagues, and organization staff.
**This position is subject to change/close at any time**
To Apply: Please submit a thoughtful resume and cover letter along with 3 professional references using the APPLY NOW section, located on the upper right hand corner of the position listing on our website here: https://usaconservationepic.applicantpool.com/jobs/
NOTE: Early consideration will be given as applications are received. If you have any questions regarding this placement opportunity, please contact ACE EPIC Member Manager, Josh Haussler at 385-226-0080 or jhaussler@usaconseravation.org
Current Openings for Aquatic Conservation Stewards Jobs at American Conservation Experience - EPIC
Below are some job listings at American Conservation Experience - EPIC that match the common job title you have selected.
| Opportunity Title | Agency | Location | Employment Type | Program |
| --- | --- | --- | --- | --- |
Sorry, we have no current opportunities. Thanks for your interest and please check back on this site for changes.
To view other job opportunities in our organization, click here: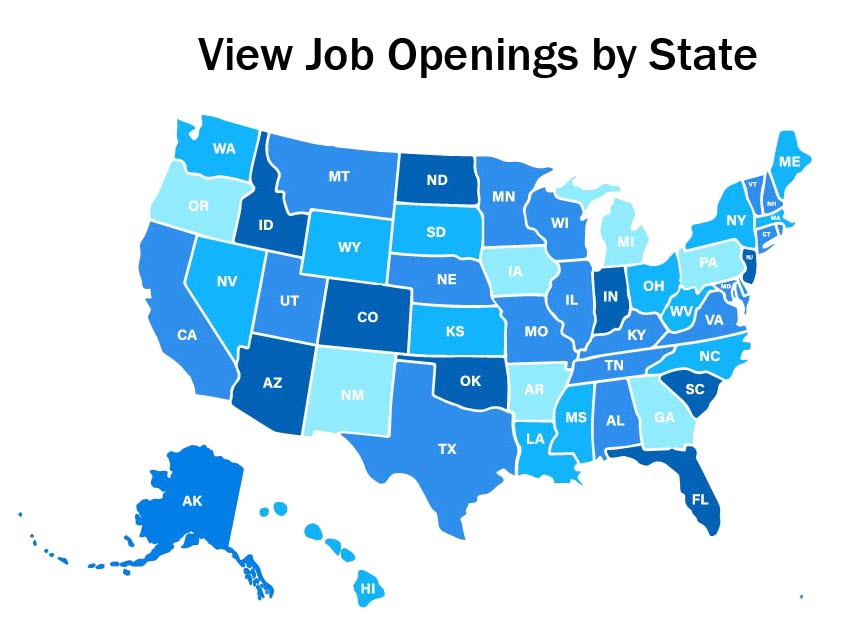 Want to be notified each time a new opportunity is posted? Click here! Subscribe by email to American Conservation Experience - EPIC
 Subscribe in a reader