Aquatic Ecology Member New River Gorge National Park Jobs at American Conservation Experience - EPIC
Sample Aquatic Ecology Member New River Gorge National Park Job Description
Aquatic Ecology Member - New River Gorge National Park
Summary: American Conservation Experience, a nonprofit Conservation Corps, in partnership with New River Gorge National Park and Preserve (NERI), is seeking ONE Aquatic Ecology Member to assist with water quality monitoring, laboratory analyses, collection of dragonfly nymphs for mercury analysis, data management, and occasional opportunities to assist with collection of benthic macroinvertebrates or fish alongside the NERI Natural Resource Management staff.
For more information about ACE, please visit: http://www.usaconservation.org/.
Start Date: April 4, 2022 (flexible by 1-2 weeks)
End Date: October 26, 2022 (or 28 weeks after start date)
* A 28-week minimum commitment is required *
Location: New River Gorge National Park and Preserve, Glen Jean, West Virginia.
New River Gorge National Park and Preserve is located in southern West Virginia and encompasses 70,000 acres and 53 miles of one of the oldest rivers on the continent. NERI is home to a vast array of natural and cultural resources. Renowned for its recreational opportunities, NERI host miles of hiking and biking trails, premiere whitewater rafting, rock climbing, fishing, hunting, bird watching, and camping.
Park staff also manages the nearby Bluestone National Scenic River (BLUE) and Gauley River National Recreation Area (GARI). BLUE protects 10.5 miles of free-flowing river and offers a rich variety of natural resources and history along the Bluestone Turnpike Trail. GARI protects 25 miles of the Gauley River and 6 miles of Meadow River. Known for its multiple class V rapids, GARI is one of the most adventurous rivers in the east.
For more information about the park, please visit their website at: https://www.nps.gov/neri/index.htm, https://www.nps.gov/blue/index.htm, https://www.nps.gov/gari/index.htm.
Living Allowance: The ACE Member is expected to contribute ~40 hours/week and will receive a living allowance of $475/week to offset the costs of food and incidental expenses, dispersed bi-weekly.
Housing: Housing is the responsibility of the member and not provided by ACE or NPS.
The Member will have use of a government vehicle for project-related travel, though a personal vehicle is required for time off and transportation to/from the park.
AmeriCorps: This position may be eligible for a 900-hour AmeriCorps Education Award ($3,172.50) upon successful completion of service hours. Additional enrollment steps are required.
Position Description: The Member will learn about natural resource management issues through interactive experiences and assignments at New River Gorge National Park and Preserve, Bluestone National Scenic River, and Gauley River National Recreation Area. The Member will assist Natural Resource Management staff and partners with water quality field monitoring, laboratory analyses, and data management, as well as monitoring aquatic organisms. The Member will interact with the public and share information on park resources and issues, including challenges such as water pollution.
Training: NPS will provide training on protocols for safe and valid field sampling, laboratory analyses, and safety techniques such as CPR and first aid. Cross-training opportunities are encouraged and can include amphibian surveys, bird netting, invasive species management, vegetation management, native seed collection, GIS, and interpretive programs/education.
Physical Demands: The environment for the collection of aquatic samples requires physical demands of walking on uneven, rocky, and slippery surfaces; standing, bending, stretching and stooping; lifting and carrying equipment; wading in ankle to chest deep water; and exposure to hot, humid, and rainy conditions.
This individual placement is meant to facilitate professional development and promotes exposure to land management agencies and networking with professionals. This could include gaining experience in different conservation fields and shadowing different work groups.
Public Land Corps Hiring Authority: Members serving under this agreement may be eligible for a hiring authority upon completion of their term of service.
Qualifications:
Required:
Members must be US citizen or Permanent Resident, as required to comply with U.S. government contracts

Willing and able to represent ACE and the partner organization in a professional, positive, and enthusiastic manner.

Ability to be both self-directed/work alone, and be a positive, contributing member of a group.

A valid driver's license and an insurable driving record (documentation to be provided upon request).

Willing to undergo and must pass required criminal history checks.

Ability to perform the essential duties of the position with or without reasonable accommodation.

A personal vehicle

Must be able and willing to serve outdoors, in varying weather conditions and capable of participating in physical labor

ACE Members must verify that they are fully vaccinated for Covid-19 or have requested and been granted a medical or religious exemption to vaccination by the time they start their term.
Preferred:
Competitive applicants for the position may hold or be pursuing a minimum of a bachelor's degree and/or have relevant experience in subject areas such as ecology, marine biology, botany, wildlife sciences, biology, natural resources management, environmental science, or related disciplines.

Experience with field data collection and laboratory procedures
To Apply: Please submit your resume, a cover letter demonstrating your interest and experience, and contact information for three professional/academic references to the online application page for this position here: https://usaconservation.applicantpool.com/jobs/. Early consideration will be given as resumes are received. This position may close at any time. If you have any questions regarding this position please feel free to contact ACE EPIC NPS Eastern Program Manager, Madison Douthitt at mdouthitt@usaconservation.org.
EEO: American Conservation Experience provides equal employment opportunities (EEO) to all employees and applicants for employment without regard to race, color, religion, sex, national origin, age, disability or genetics. In addition to federal law requirements, American Conservation Experience complies with applicable state and local laws governing non-discrimination in employment in every location in which the company has facilities.
Current Openings for Aquatic Ecology Member New River Gorge National Park Jobs at American Conservation Experience - EPIC
Below are some job listings at American Conservation Experience - EPIC that match the common job title you have selected.
| Opportunity Title | Agency | Location | Employment Type | Program |
| --- | --- | --- | --- | --- |
Sorry, we have no current opportunities. Thanks for your interest and please check back on this site for changes.
To view other job opportunities in our organization, click here: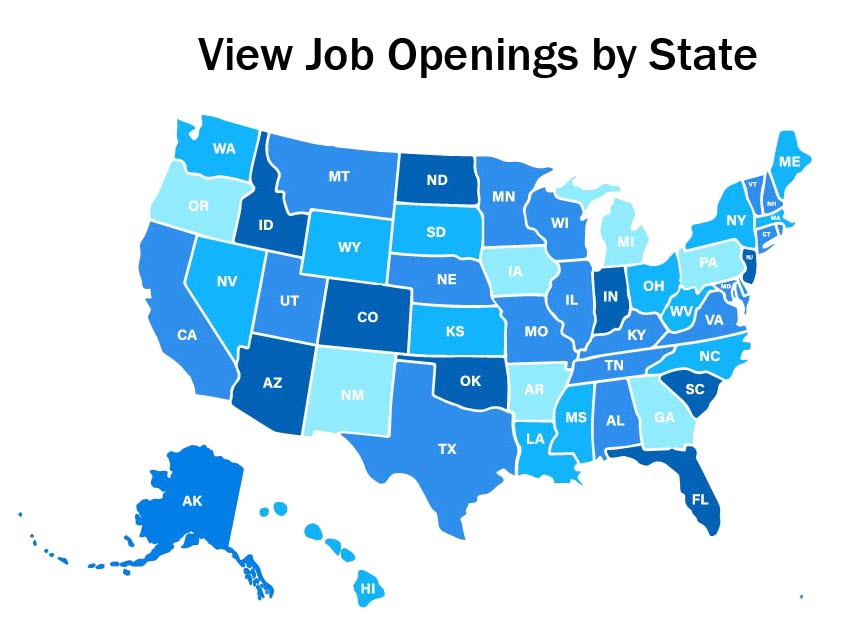 Want to be notified each time a new opportunity is posted? Click here! Subscribe by email to American Conservation Experience - EPIC
 Subscribe in a reader