Assistant Logistics Coordinator ACE Southeast Jobs at American Conservation Experience - EPIC
Sample Assistant Logistics Coordinator ACE Southeast Job Description
Assistant Logistics Coordinator - ACE Southeast
American Conservation Experience (ACE) is a dynamic non-profit organization dedicated to providing rewarding environmental service opportunities that harness the idealism and energy of a volunteer labor force to help restore America's public lands. ACE has a national reputation for providing exceptional training and support to enable crews to safely and economically implement technically complex and physically demanding conservation projects for the US Forest Service, BLM, National Park Service, USFWS and numerous state and local land management partners.
Location(s):
Southeast Region (Asheville, NC)
Job Title:
Assistant Logistics Coordinator
Exemption Status: Non-Exempt
Required Duties and Responsibilities:
This position has direct responsibility over various areas including: 1) AmeriCorps Member housing oversight, upkeep and maintenance 2) meal development, bulk food purchase and packing, and 3) operational logistics. The amount of time required per week for each task varies widely throughout the year but an average % of time spent per week indicated next to each task.
Meal development, bulk food purchase, and packing (~30%)
The Assistant Logistics Coordinator will work with the Logistics Coordinator to plan menus for upcoming projects. They will purchase food and food supplies for AmeriCorps members and ensure that dietary restrictions are taken into account. The ALC is also in charge of keeping inventory of food in ACE's pantry, and seeing to it that food is stored in an orderly manner. As part of their food packing duties, the Assistant Logistics Coordinator should also be present when crews de-rig to assist with food-packing and food packing questions, as well as to facilitate an effective and efficient de-rig. When crews have an irregular schedule, or cannot pack the food themselves, the ALC packs food for crews. Crews typically de-rig on Thursday and Friday afternoons; occasionally crews de-rig on Wednesday afternoons.
Housing oversight (~40%)
The ALC will be directly involved with implementing expectations for living standards at ACE's AmeriCorps house, as well as enforcing those standards. They will be expected to address housing issues directly and effectively. The ALC will keep cleaning supplies stocked and inform the Logistics Coordinator of any maintenance needed. The ALC will prepare the house for incoming AmeriCorps Members, and act as liaison for newcomers. The ALC will be the point of contact at the house, available to manage any issues that can be resolved in-house. General handiwork and maintenance skills are preferred.
Operational logistics (~30%)
The ALC may occasionally be asked to purchase first aid supplies, AmeriCorps member uniforms, office items, and cleaning supplies. The ALC works in cooperation with other staff to ensure that crews have the supplies needed to successfully complete each unique project. The ALC must be prepared to embrace any challenges in an effective and efficient manner. The ALC may be asked to transport supplies and/or AmeriCorps members to and from the field.
Knowledge, Skills & Abilities:
The requirements listed below are representative of the knowledge, skills and/or abilities required.
The ideal candidate will possess a varied and unique combination of attributes, including a background in youth development and volunteer management, experience planning or packing for large groups of people and accommodating multiple dietary restrictions, organizational skills and attention to detail, and an interest in working within a budget to get the greatest value on items purchased for ACE Southeast.
Essential Functions Specific to the Job & Minimum Qualifications:
Must maintain a positive, constructive work environment conducive to team dynamics.

Must possess a strong work ethic

Must be self-motivated and able to work without direct supervision.

Must maintain timely, effective communication with crew, supervisors, and staff

Must possess a valid driver's license

Must be at least 21 years old, in order to drive ACE vehicles

Must be flexible
Must maintain physical health, including drug-free lifestyle. Drug users, including recreational users of marijuana, should not consider applying as ACE reserves the right to require drug tests. Applicants must have a clean driving record and be willing to submit to a background check.
Compensation: $11/hour
Hours: 30-40 hrs/week within a flexible schedule. Some weeknights and weekends could be needed with a changing schedule.
Thursday and Friday will be full 8-9 hour days. Monday afternoons will be good for planning and sorting food. Occasional Saturday or Sunday work could be needed. Other days will be at your discretion.
This is a temporary position. We expect the Assistant Logistics Coordinator position to conclude December 1, 2018. There is potential for re-hire in spring of 2019. That coincides with our busy season.
Benefits: For qualified employees, we offer health and dental insurance after 90 days. Employees are eligible for vision and supplemental insurance after six months of full-time work. Employees acrue hours for paid vacation, sick leave and designated Holidays after six months of full-time work.
To Apply: In lieu of an application form please email the following documents to Adam Scherm, Director of ACE Southeast (ascherm@usaconservation.org), AND Sean Reckert, Logistics Coordinator (sreckert@usaconservation.org):
A detailed resume including contact information for three references

A cover letter expressing how your qualifications and experiences align with the Assistant Logistics Coordinator job description and the mission of ACE
Deadline: July 1st, 2018. Position may be filled before the application deadline so please submit your materials as soon as they are ready.
Please direct any questions about this position to Sean Reckert (sreckert@usaconservation.org)
American Conservation Experience provides equal employment opportunities (EEO) to all employees and applicants for employment without regard to race, color, religion, ex, national origin, age, disability or genetics. In addition to federal law requirements, American Conservation Experience complies with applicable state and local laws governing non-discrimination in employment in every location in which the company has facilities.
Current Openings for Assistant Logistics Coordinator ACE Southeast Jobs at American Conservation Experience - EPIC
Below are some job listings at American Conservation Experience - EPIC that match the common job title you have selected.
| Opportunity Title | Agency | Location | Employment Type | Program |
| --- | --- | --- | --- | --- |
Sorry, we have no current opportunities. Thanks for your interest and please check back on this site for changes.
To view other job opportunities in our organization, click here: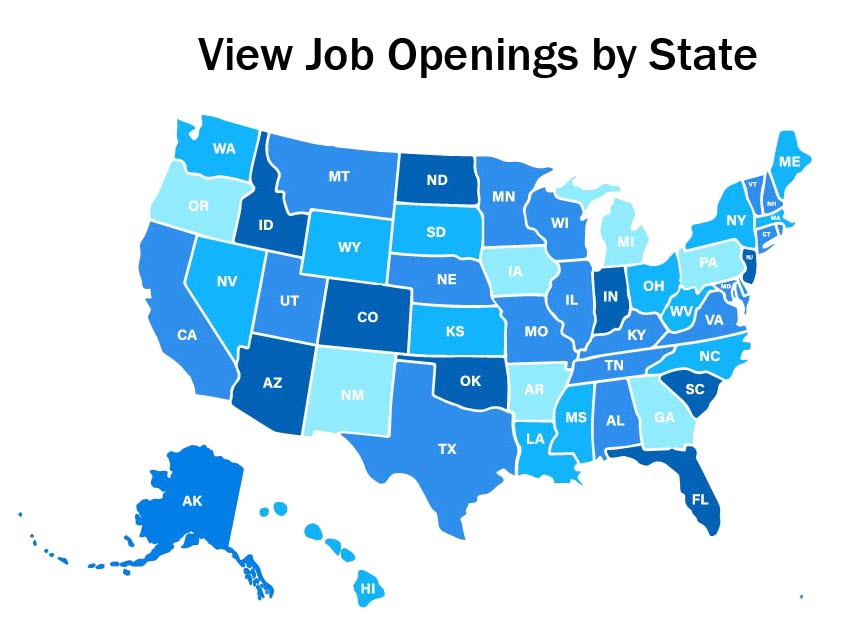 Want to be notified each time a new opportunity is posted? Click here! Subscribe by email to American Conservation Experience - EPIC
 Subscribe in a reader