Badlands Range Management Crew Member Jobs at American Conservation Experience - EPIC
Sample Badlands Range Management Crew Member Job Description
Badlands Range Management Crew Member
ACE Conservation Corps is actively seeking to hire AmeriCorps members to work on the Badlands Range Management Crew, stationed in Medora, ND. This is an awesome, working adventure participating in conservation of our National Parks! Those crew members who choose 24-week assignments will finish in Hurricane, Utah area. We are looking for enthusiastic candidates, age 18-35, who want to join our Badlands Range Management Crew in Theodore Roosevelt National Park. This is an excellent opportunity for those who may have an interest in any land management, natural resource, and conservation careers!

Crew members will be working with the park staff in constructing fence line and many other projects to help with the protection of the park's herd of American bison. This crew will have a unique opportunity to work directly with experienced land management staff in other National Parks as well.

PAY, BENEFITS, MEALS, EQUIPMENT, ASSIGNMENT DETAILS

This opportunity is very unique! Corp Members will receive transportation, housing, and daily meals while on duty. They will also receive a personal tent, and a living allowance stipend of $110/week, paid bi-weekly. Corps Members can also obtain an Education Award in the amount of $1,538.36 (for 12 weeks) or $2,907.50 (for 24 weeks) upon successful completion of service. Crew members also receive their own personal tent.

The assignment begins July 25, 2018 and has the following end dates of October 13th, 2018 and February 2, 2019. All crew members who do 12-week terms will spend their terms on the North Dakota project. 24-week corps members will begin in North Dakota and then join our crews in Hurricane, Utah for the second half of their terms. Utah projects are located in a number of places including Zion, Bryce Canyon, Canyonlands National Parks, Dixie, Fishlake, Manti La Sal National Forests, and various other locations on the public lands of the Mountain West region.

ABOUT COMPANY

Founded in 2004 in Flagstaff, Arizona, American Conservation Experience (ACE) has emerged as a national leader in recruiting, coordinating, and training volunteers to undertake practical environmental restoration projects in America's national parks, forests, wildlife refuges and other public lands. "ACE" is a nationwide Non-Profit Conservation Corps based in Hurricane, Utah. In partnership with AmeriCorps, ACE recruits corps members ages 18-35 years old, dedicated to serving 12 or 24 weeks on conservation projects.

A DAY IN THE LIFE OF AN AMERICORPS MEMBER

You will enjoy every working minute of this assignment! You will begin by traveling to the Theodore Roosevelt National Park to serve in professionally supervised teams. You will fly into Bismarck, ND. Staff will shuttle you and other crew members from the airport to housing outside the park. You will have hands-on experience as you explore future outdoor careers, learn practical field skills, and develop confidence as emerging leaders in the field of conservation. You will provide your own sleeping bag, sleeping pad, rain gear, and hiking boots. You will learn and train under the guidance of professional mentors within ACE, as well as gain invaluable career perspective working alongside staff with the National Park Service.

As an AmeriCorps crew member, some of the tasks you will do on your assignment are fencing, construction of passage gates, trail maintenance, construction of flood gates, invasive plant removal, forest thinning, fuels reduction, and habitat restoration. You will use some of the following tools to perform your tasks: picks, shovels, jacks, axes, saws, herbicide sprayers, GPS units, measuring tools, chainsaws, brushcutters, drills, and compressors.

QUALIFICATIONS

* U.S. Citizen or permanent resident
* Must be between the ages of 18 and 35
* Able and willing to work in a group
* Willing to represent ACE in a positive, professional, enthusiastic manner
* Able and willing to work outdoors in varying weather conditions and capable of hiking moderate distances in somewhat rough terrain during inclement weather conditions
* Willingness to undergo a Federal criminal background check
* Able to perform physically demanding labor up to 10 hours per day
* Able to lift and carry 40 lbs, hike, and walk along rough terrain in various weather
* Experience in hiking and navigation in steep terrain
* Strong desire to enter the conservation field as a natural resource professional
* Experience or interest in volunteering in local communities

ACE has a zero tolerance policy for illegal drugs (including recreational pot-smoking) and underage drinking. ACE reserves the right to require drug testing

ARE YOU READY TO JOIN OUR TEAM?

If you feel that this position would be a great fit for you, please fill out our 3-minute, mobile-friendly application, so that we can review your information. We look forward to meeting you!
Current Openings for Badlands Range Management Crew Member Jobs at American Conservation Experience - EPIC
Below are some job listings at American Conservation Experience - EPIC that match the common job title you have selected.
| Opportunity Title | Agency | Location | Employment Type | Program |
| --- | --- | --- | --- | --- |
Sorry, we have no current opportunities. Thanks for your interest and please check back on this site for changes.
To view other job opportunities in our organization, click here: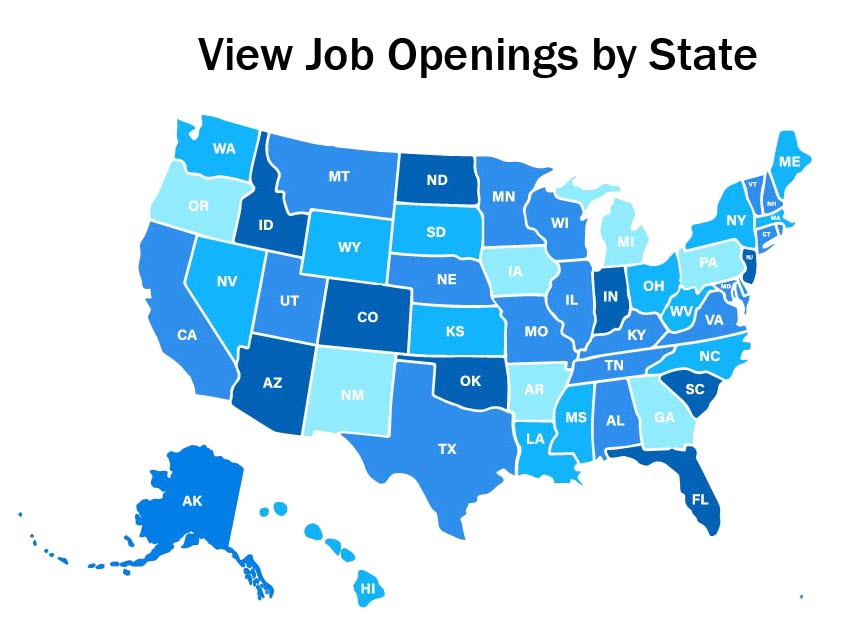 Want to be notified each time a new opportunity is posted? Click here! Subscribe by email to American Conservation Experience - EPIC
 Subscribe in a reader