Bat Program Interpretation and Monitoring Member Jobs at American Conservation Experience - EPIC
Sample Bat Program Interpretation and Monitoring Member Job Description
Bat Program Interpretation and Monitoring Member
Summary: American Conservation Experience, a nonprofit Conservation Corps, in partnership with the National Park Service, is seeking ONE Bat Program Interpretation and Monitoring Member interested in dedicating 40 weeks to interpretation and outreach efforts regarding bat conservation at Cumberland Gap National Historical Park. The Bat Program Interpretation and Monitoring Member will assist with interpretive programs about bats, help lead cave tours, and educate the public about bat conservation.

For more information on the ACE EPIC, please visit: http://www.usaconservation.org/programs/epic-internship/


Start Date: February or March 2022 (some flexibility is available for the right candidate)
End Date: 40 weeks from the start date
*a minimum commitment of 40 weeks is required*


Location: Cumberland Gap National Historical Park - Middlesboro, KY

Cumberland Gap National Historic Park is located at the corners of Kentucky, Tennessee, and Virginia. This position is stationed in the KY headquarters of the park located right outside of Middlesboro, KY. The town of Middlesboro is large enough to accommodate three grocery stores, fast food, several restaurants, and a movie theater. Knoxville, TN is approximately 1.5 hours away and has many amenities of a large city.

For more information regarding Cumberland Gap National Historical Park, or the National Park Service, please visit: http://www.nps.gov/cuga/index.htm.


Living Allowance: The ACE member will work 40 hours/week and receive a living allowance of $260/week dispersed bi-weekly for food and incidentals.

The Member will be provided with a one-time equipment allowance of $200 for the purchase of field boots.


Housing: Housing may be provided by NPS at no cost to the member depending on availability. If housing is not provided, or if the ACE member opts to find housing outside of the park, they will receive a living allowance of $435/week.


AmeriCorps: This position may be eligible for a 1200-hour AmeriCorps Education Award ($4,366.50) upon successful completion of term hours. Additional enrollment is required.


Position Description:

Cumberland Gap National Historical Park contains 24,000 acres, 14,000 of which are proposed wilderness. Carved by wind and water, the Park forms a major break in the Appalachian Mountain chain. Lush with vegetation and supporting diverse flora and fauna, Cumberland Gap has 85 miles of hiking trails, mountains, streams, and limestone caves. As the only major predator of night-flying insects, bats play a vital ecological role in Cumberland Gap. The Park provides valuable habitat for different species of bat, including the endangered Indiana bat (Myotis sodalis).

Recently, White-nose syndrome (WNS), a condition deadly to bats, has been found in Cumberland Gap. This disease is harmful or lethal to hibernating bats, killing 90+ percent of some species of bats in our caves.

The ACE Member will directly assist the Park with implementing and delivering bat education programs to the public / park visitors. These programs will teach the importance of bats, the value of bats to the ecosystem, and the threat of WNS to bat populations.


Specific projects will include but are not limited to:
Educating cave tour participants about WNS and assisting with decontamination of shoes after tours

Assisting with the presentation of cave tours

Preparing for Bat Night Educational Events for the National Park Centennial

Assisting with Social Media regarding Bats

Educating park visitors and leading school classroom programs about the value of bats and WNS

Presenting workshops about building bat boxes

Assisting with staffing the visitor center front desk

Interpreting the NPS Centennial celebration and specific Centennial programs at Cumberland Gap National Historical Park


Fieldwork for this opportunity requires willingness to work in all types of weather conditions, hiking up to 2 miles per day, and working in a cave setting. The ACE Member must be able to work weekends and holidays.

The staff at Cumberland Gap is dedicated to providing the Member with diverse field experiences, while also providing guidance to develop professionalism and a solid understanding of the complexities of managing the resources of a National Historical Park.

This individual placement is meant to facilitate professional development and promotes exposure to land management agencies and networking with professionals. This could include gaining experience in different conservation fields and shadowing different work groups.


Qualifications:
Required:
Members must be a U.S. citizen or Permanent Resident, as required to comply with U.S. government contracts

.

Willing and able to represent ACE and the partner organization in a professional, positive, and enthusiastic manner.

Ability to be both self-directed/work alone, and be a positive, contributing member of a group.

A valid driver's license and an insurable driving record (documentation to be provided upon request).

A personal vehicle is required for the duration of the internship for personal transportation.

Willing to undergo and must pass required criminal history checks.

Ability to perform the essential duties of the position with or without reasonable accommodation.

Must be able and willing to work outdoors, in varying weather conditions, and capable of participating in physical labor.

Must have effective communication skills with diverse audiences; ability to work alone and in a group.

ACE Members must verify that they are fully vaccinated for COVID-19 or have requested and been granted a medical or religious exemption to vaccination by the time they start their term.
Preferred:
A minimum of a bachelor's degree and/or equivalent experience in environmental education, interpretation, cave sciences, biological sciences, natural resource management, education, park management, or a related discipline.

Deep interest in ecology, history, caving and respect for nature is critical.

This excellent opportunity is ideal for an enthusiastic individual who is deeply committed to the preservation of our National Parks.

Interest in a career in conservation and education.
To Apply: Please submit a thoughtful resume and cover letter along with 3 professional references using the APPLY NOW section located on the upper right hand corner of the position listing on our website here: https://usaconservationepic.applicantpool.com/jobs/

Early consideration will be given as applications are received; this position may close at any time. If you have any questions regarding this position, please feel free to contact ACE EPIC National Recruitment Specialist, Madison Ficca, at mficca@usaconservation.org


EEO: American Conservation Experience provides equal employment opportunities (EEO) to all employees and applicants for employment without regard to race, color, religion, sex, national origin, age, disability or genetics. In addition to federal law requirements, American Conservation Experience complies with applicable state and local laws governing non-discrimination in employment in every location in which the company has facilities.
Current Openings for Bat Program Interpretation and Monitoring Member Jobs at American Conservation Experience - EPIC
Below are some job listings at American Conservation Experience - EPIC that match the common job title you have selected.
| Opportunity Title | Agency | Location | Employment Type | Program |
| --- | --- | --- | --- | --- |
Sorry, we have no current opportunities. Thanks for your interest and please check back on this site for changes.
To view other job opportunities in our organization, click here: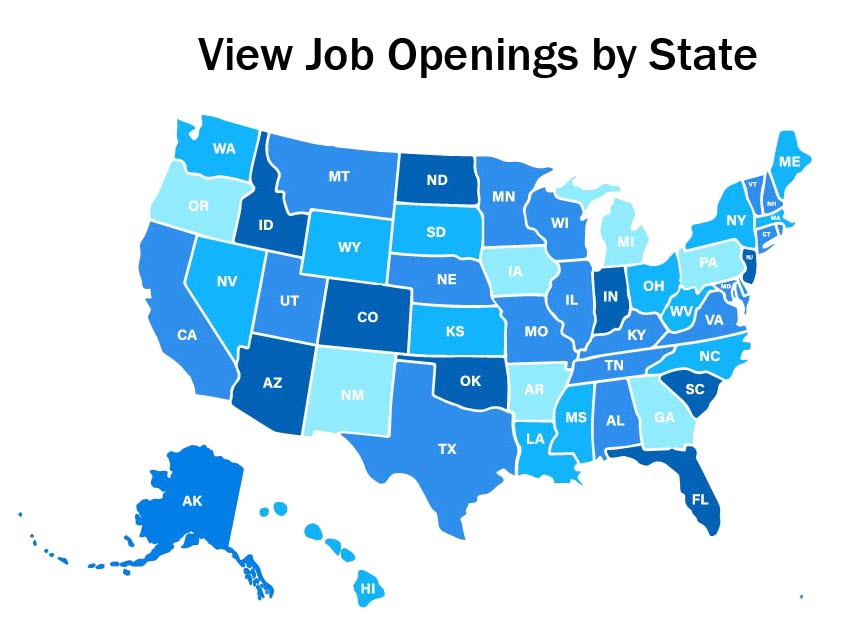 Want to be notified each time a new opportunity is posted? Click here! Subscribe by email to American Conservation Experience - EPIC
 Subscribe in a reader