Biological Technician Off Highway Vehicle Botany Survey Jobs at American Conservation Experience - EPIC
Sample Biological Technician Off Highway Vehicle Botany Survey Job Description
Biological Technician - Off Highway Vehicle Botany Survey
Summary: The American Conservation Experience, a nationwide Non-Profit Conservation Corps based in Flagstaff, AZ and Salt Lake City, Utah in partnership with the Bureau of Land Management (BLM), Palm Springs South Coast Field Office is seeking One Biological Team Member to assist in various survey and inventory projects in eastern Riverside County to support the Off Highway Vehicle program in providing recreational opportunities in the Palm Springs-South Coast Field Office.
For more information regarding American Conservation Experience:
Start Date: ASAP
End Date: August 16, 2022
Location: Palm Springs, CA
BLM California's Palm Springs-South Coast Field Office ("PSSCFO") manages a complex variety of public lands: about 3.6 million acres. This office serves a diverse public: home to more than 22 million people and host to millions of annual visitors. The PSSCFO stretches from the Pacific Ocean to the Colorado River and from the International border with Mexico to where the mountains meet the Mojave Desert: encompassing an area larger than the state of Maryland. Renewable energy, recreation, and conservation drive PSSCFO's multiple-use and sustained-yield programming. PSSCFO's workload includes multiple utility-scale solar and wind projects, an ever-expanding number of visitors and varieties of ways to experience and enjoy America's public lands, and year-round operations to protect lives, property, and resources through robust and integrated fire and law enforcement programs. The office manages fourteen Wilderness areas, fourteen Areas of Critical Environmental Concern ("ACECs"), all or part of four National Monuments (Sand to Snow, Santa Rosa & San Jacinto Mountains, California Coastal, and Mojave Trails), and three National Scenic and Historic Trails (the world-famous Pacific Crest Trail, and the historic Juan Bautista de Anza and Old Spanish trails).
For more information about the BLM Palm Springs-South Coast Field Office, please visit California Desert District Office
Living Allowance: The member should anticipate serving 40 hrs/wk and will receive a living allowance of $700/wk for food and incidentals, dispersed bi-weekly.
Housing: Accommodations will not be provided by the BLM or ACE. Members are responsible to find their own housing.
Public Land Corps Special Hiring Authority: ACE Members serving under this agreement may be eligible for a special hiring authority upon completion of their term of service. Qualifying Members are those who serve a "minimum of 640 hours of satisfactory service on appropriate conservation projects as defined in the Public Lands Corps Act of 1993 and at least 120 hours were served on a project utilizing the Public Lands Corps legal authority." Eligible Members must meet standard requirements of completing at least 640 hours and other requirements.
Position Description: ACE Members will perform botany surveys, monitor special species habitat in support of recreation projects in the PSSCFO, while applying an environmental stewardship ethic, learning practical skills, and exploring career options. ACE Members will also work on many different projects relating to wildlife, botany and conservation opportunities that abound the Field Office.
ACE Members will assist in developing a botany survey method, including assisting in GIS inventory, literature review, and field work to survey and collect data to document special status and invasive plant species presence within the Meccacopia Special Recreation Management Area (SRMA). Plant species include giant Spanish needle, long leaved sandpiper plant, Mecca aster, Orocopia mountain spurge, Orocopia sage, etc. Habitat types include creosote scrub, microphyll woodlands, and desert pavement. The ACE member will assist in drafting a Biological Resources Technical Report (BRTR) using the botany survey data collected. The BRTR will be a supporting document for the new Meccacopia SRMA Off-highway vehicle (OHV) Management Plan. The ACE member will also be responsible for submitting special status species survey data to the California Natural Diversity Database and CalFlora. Performs literature reviews of Biological Opinions and other documents to ensure botany conservation measures and reporting requirements are being met.
In addition, the ACE Members will collect recreation information on visitor use, record resource damage, identify route restoration opportunities. The BLM will benefit from this monitoring effort by balancing conservation needs of species and promoting responsible outdoor recreation. In addition to plants, other species of interest include but are not limited to desert tortoise, Couch's spadefoot toad, Mojave fringe-toed lizard, burrowing owl, desert bighorn sheep, and a variety of bird and bat species. Data collected and reports written will be used to identify areas for habitat restoration and for applying for future California OHV grants.
Project Background and Objectives: The field work will cover a variety of uses in the PSSCFO. The inventory and monitoring of habitat in relation to a variety of recreational opportunities is an important component of adaptive management in the Colorado Desert.
The other components of this placement are to analyze visitor impacts to wildlife and their habitat by tracking visitor usage to create a more effective plan for management of public health and safety, providing access, assessing resource damage, providing garbage collection, tracking target shooting hotspots, and managing campgrounds and Long Term Visitor Areas.
Training Provided: The BLM will provide on the job training opportunities ex. Radio protocol, 4x4 Driving, and desert/field safety.
Qualifications: Applicants will hold (or be pursuing) a bachelor's degree in a natural resource field, and have experience with desert plant and/or wildlife identification or the ability and willingness to learn desert plant and/or wildlife identification, either in the field or through coursework. This is a demanding outdoor job that requires substantial physical fitness and mobility, participation in the field, and a tolerance for extreme weather and demanding conditions.
Position responsibilities include but are not limited to:
ACE Requirements:
Members must be US Citizen or Permanent Resident, as required to comply with U.S. government contracts.

Ability and willingness to undergo a federal criminal background check is required

ACE is a drug free workplace and reserves the right to drug test at any time

Must have a valid driver's license, clean driving record with ability to provide required documentation; (Driving record checks will be completed during on-boarding process.

Ability to drive an [Agency or ACE] vehicle is required for this position. ACE will conduct a driving record check upon on-boarding and the member must be cleared by ACE to drive.

ACE Members must verify that they are fully vaccinated for Covid-19 or have requested and been granted a medical or religious exemption to vaccination by the time they start their term.
Required for Position:
Willing and able to represent ACE and the partner organization in a professional, positive, and enthusiastic manner

Proven ability to be both self-directed/work alone, and be a positive, contributing member of a group

Demonstrated plant and wildlife identification skills/experience

Experience/background in botany, wildlife biology, ecology and/or natural resource management

Must be willing and able to perform the above fieldwork and project duties as listed above with or without reasonable accommodation

Members are expected to be HIGHLY motivated and on occasion, be able to perform assigned duties with little direct supervision

Ability to collect GPS data to be moved into GIS and data management reports

Strong background and interest in Public Lands and Federal Policy

Comfortable hiking cross country in a rugged environment one day and spending the next day at a computer

Ability to communicate clearly and concisely with

partners, and the general public

Ability to take initiative, work independently, and participate effectively in collaborative effort

Access to personal vehicle is highly suggested. Personal vehicles will not be used for work related purposes
*The member must be willing to represent ACE and the BLM in a professional, positive and enthusiastic manner.
To Apply: Please submit a resume, cover letter, and 3 professional references using the APPLY NOW section located on the upper right hand corner of the position listing on our website here: https://usaconservationepic.applicantpool.com/jobs/
Note: Early consideration will be given as applications are received. This position may close at any time. If you have any questions regarding this position, please feel free to contact the Member Manager, Elyse Cogburn at ecogburn@usaconservation.org.
EEO: American Conservation Experience provides equal employment opportunities (EEO) to all employees and applicants for employment without regard to race, color, religion, sex, national origin, age, disability or genetics. In addition to federal law requirements, American Conservation Experience complies with applicable state and local laws governing non-discrimination in employment in every location in which the company has facilities.
Current Openings for Biological Technician Off Highway Vehicle Botany Survey Jobs at American Conservation Experience - EPIC
Below are some job listings at American Conservation Experience - EPIC that match the common job title you have selected.
| Opportunity Title | Agency | Location | Employment Type | Program |
| --- | --- | --- | --- | --- |
Sorry, we have no current opportunities. Thanks for your interest and please check back on this site for changes.
To view other job opportunities in our organization, click here: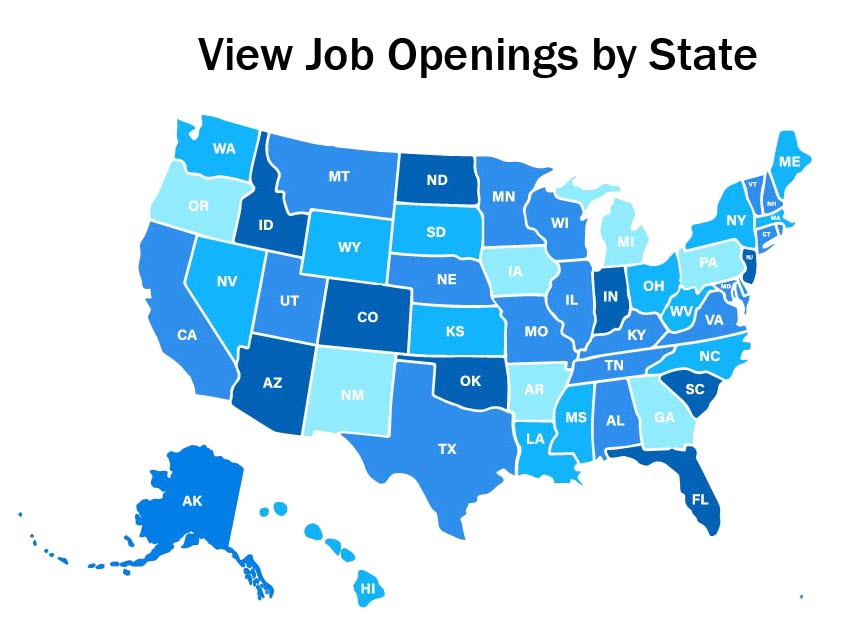 Want to be notified each time a new opportunity is posted? Click here! Subscribe by email to American Conservation Experience - EPIC
 Subscribe in a reader