Biological Technician Members Natural Resource Monitoring and Management Jobs at American Conservation Experience - EPIC
Sample Biological Technician Members Natural Resource Monitoring and Management Job Description
Biological Technician Members - Natural Resource Monitoring and Management
Title: ACE: Biological Technician Members - Natural Resource Monitoring and Management
Summary: The American Conservation Experience, a nationwide Non-Profit Conservation Corps based in Flagstaff, Arizona and Salt Lake City, Utah in partnership with the Bureau of Land Management (BLM), Utah, St. George Field Office (SGFO) is seeking 1 ACE EPIC Biological Technician Member to dedicate 25 weeks to the monitoring, management, and restoration of the area's diverse and significant natural resources.
This opportunity is intended for enthusiastic professionals with a deep interest in advancing their career goals in public land management, particularly in threatened and endangered species and natural resource management. Applicants with a degree in Biology, Entomology, Botany, Wildlife, Zoology, Ecology, Natural Resources, or other related disciplines appropriate to the position are strongly encouraged to apply.
To learn more about the ACE EPIC Program, please visit: www.usaconservation.org.
Start Date: April 4, 2022 (flexible for the right candidate)
End Date: September 30, 2022 (flexible for the right candidate)
*a minimum of 20 weeks commitment is required*
Location: St. George, Utah.
The BLM UT SGFO administers approximately 629,000 acres of public land within the transition zone between the Mojave Desert, Great Basin, and Colorado Plateau ecoregions that host a rich array of plant communities and wildlife, including unique species, some found nowhere else on earth. Important evidence of earth's geologic history and past human cultures is also preserved on public land in Washington County, making these some of the most sensitive land managed by the agency.
To learn more about the BLM SGFO, please visit: https://www.blm.gov/office/st-george-field-office.
Living Allowance: The members will receive a living allowance of $600/week dispersed bi-weekly.
Housing: Housing is NOT provided and is the responsibility of the member.
Project Background and Objectives:
In all, there are five plant species and seven wildlife species that occur within the diverse ecosystems on BLM land in Washington County that are listed as threatened or endangered. The aim for BLM is to manage habitat for these species to achieve recovery and delisting.
The objective is to provide meaningful experiences for emerging professionals while also providing a benefit to public land resources and their users. Members will gain job skills related to the management of public lands by working with land managers primarily on plant and wildlife monitoring and natural resource management projects.
Position Description: The St. George Field Office biologist and cooperators with USFS, UDWR, and UVU will mentor and train the members in natural resources management, with a strong focus on the monitoring of threatened, endangered, and BLM Sensitive species populations and the condition of their habitats. BLM staff will provide training on the design and implementation of projects to assess and monitor threatened, endangered, and other special status species on BLM-administered land, methodologies used to monitor/assess native vegetation communities and suitable habitats on public land, and on how identify a variety of rare plants.
Examples of specific tasks include:
Conduct habitat assessments for Mexican spotted owl, Southwestern willow flycatcher, Mojave desert tortoise, and several plant species.

Conduct 10-m belt transect surveys to locate, photograph, document, and map the spatial distribution of Mojave desert tortoise, their sign, and the location of key habitat features.

Conduct monitoring protocol and/or survey for two listed cactus species

Maintain sensitive species habitat which includes mapping fence incursions, conducting small fence repairs, and hand pulling weeds around caged plants.

Perform pollinator activity monitoring and identification using photography in sensitive plant habitat

Set up and routinely check and maintain motion sensor cameras

Assist BLM and UDWR staff in capture of bats and sampling for WNS at Bloomington Cave
Work is partly in a field setting and in the office. The member may be required to work in remote areas managed by the SGFO. This may include spending all day walking and working in rough, rocky, and/or uneven terrain while lifting up to 50 pounds of gear. Members are expected to work 40 hours/week and must be willing to work varied schedules, including nights, throughout the term.
Qualifications: Applicants must have a degree in Biology, Wildlife, Zoology, Ecology, Natural Resources, or other related disciplines appropriate to the position. A combination of relevant education and appropriate experience is also acceptable. Resumes must contain enough information to show that the applicant meets the experience as defined in the internship announcement. We are seeking determined, strong, and developing natural resource managers who are looking for experience working with land management agencies.
Required:
Available to US Citizens and Permanent Residents only.

Ability and willingness to undergo a federal criminal background check is required.

Must have a valid driver's license, clean driving record, and use of a personal vehicle.

Members must have personal medical insurance for the duration of their participation with ACE.

Strong written and verbal communication skills.

Must have a high fitness level and an interest in backcountry foot travel.

Ability to work alone/in a small group with minimal supervision.

Ability to work independently in remote areas.

Must be able and willing to work outdoors and be capable of lifting up to 50 lbs.

General computer skills (Microsoft Office Suite).
Preferred:
Genuine interest and knowledge in botany and wildlife habitat management.

Knowledge and experience with GPS units and GIS software.

Wildlife survey and GPS mapping skills

Plant identification skills

Arthropod identification skills

Experience with different field data collection methods and following protocols.

Experience driving four-wheel and/or all-terrain vehicles over rugged roads.

Strong desire to enter the public service field as a natural resource professional.

Experience and/or ability to learn the use of GPS units.

Experience and/or ability to learn basic use of GIS.

Experience and/or strong interest in wildlife management.

Experience and/or strong interest in plant identification.

Experience and/or strong interest in botany and vegetation monitoring.
The member must be willing to represent ACE and the BLM in a professional, positive, and enthusiastic manner.
**Positions can close/change at any time**
To Apply: Please submit a thoughtful resume and cover letter along with 3 professional references using the APPLY NOW section located on the upper right hand corner of the position listing on our website here: https://usaconservationepic.applicantpool.com/jobs/.
NOTE: Early consideration will be given as applications are received. If you have any questions regarding this position, please feel free to contact ACE EPIC Member Manager, Elyse Cogburn at ecogburn@usaconservation.org.
EEO: American Conservation Experience provides equal employment opportunities (EEO) to all employees and applicants for employment without regard to race, color, religion, sex, national origin, age, disability or genetics. In addition to federal law requirements, American Conservation Experience complies with applicable state and local laws governing non-discrimination in employment in every location in which the company has facilities.
Current Openings for Biological Technician Members Natural Resource Monitoring and Management Jobs at American Conservation Experience - EPIC
Below are some job listings at American Conservation Experience - EPIC that match the common job title you have selected.
| Opportunity Title | Agency | Location | Employment Type | Program |
| --- | --- | --- | --- | --- |
Sorry, we have no current opportunities. Thanks for your interest and please check back on this site for changes.
To view other job opportunities in our organization, click here: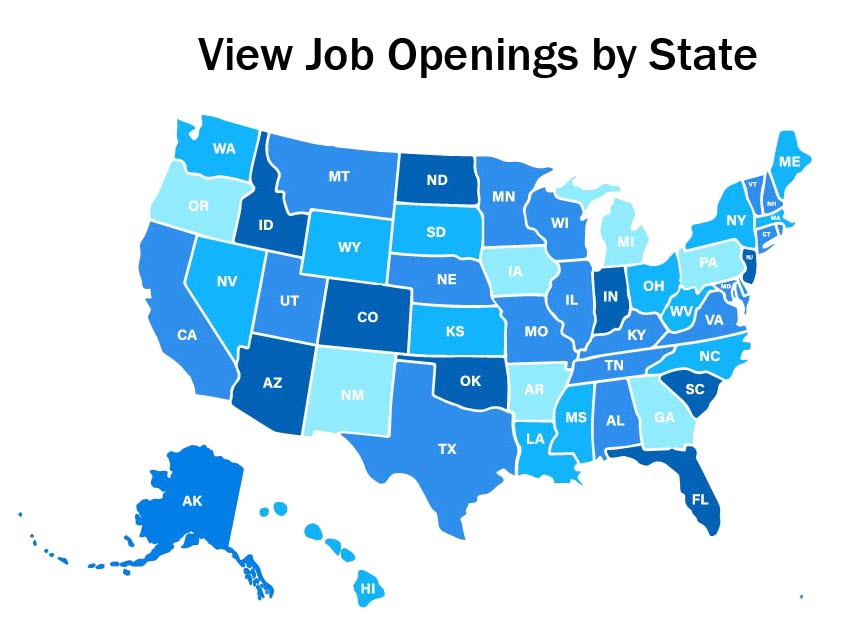 Want to be notified each time a new opportunity is posted? Click here! Subscribe by email to American Conservation Experience - EPIC
 Subscribe in a reader