CRDIP Archives Member Martin Van Buren National Historic Site Jobs at American Conservation Experience - EPIC
Sample CRDIP Archives Member Martin Van Buren National Historic Site Job Description
CRDIP Archives Member- Martin Van Buren National Historic Site
Summary: American Conservation Experience (ACE), a nonprofit Conservation Corps, in partnership with the National Park Service (NPS) is seeking a Direct Hire Authority (DHA) Archives Member interested in dedicating 11 weeks to support Martin Van Buren National Historic Site in processing almost 50 years of archival material.
For more information about ACE, please visit: www.usaconservation.org.
Start Date: June 6, 2022
End Date: August 19, 2022
The Cultural Resources Diversity Internship Program (CRDIP) is a professional development internship that introduces students, from backgrounds historically underrepresented in the National Parks, to career opportunities within Cultural Resource Management in the NPS. Applicants must be 18-30 (up to 35 for Veterans) and either A) in pursuit of a higher education degree or B) still be within two years of graduation from a degree program. CRDIP participants will have the opportunity to attend several professional development webinars as well as write blogs or create videos about their projects throughout the summer.
A DHA (Direct Hire Authority) Internship targets exceptional upper-level undergraduate or graduate students that are interested in pursuing careers with the NPS. DHA positions will be rigorous internships that develop the participant's technical and creative thinking abilities, leadership skills, and problem-solving capabilities.
DHA applicants will be involved in cultural resource management projects that generate data and/or research that must be analyzed and presented to various stakeholders at the end of the internship. If the position is an education or interpretation project, the participant must research, develop, and pilot a program or materials for use at the host site. After successful completion of the internship, and graduation from their degree program, the intern will receive DHA non-competitive hiring eligibility.
Location: Today, Martin Van Buren is an obscure man, often little more than a footnote. In pre-Civil War America, however, it was impossible not to have an opinion of him. Van Buren was central to the creation of America's political parties, and to the largest crisis of his time, slavery.
For more information regarding Martin Van Buren National Historic Site, please visit: https://www.nps.gov/mava/index.htm
Living Allowance: ACE Member is expected to contribute ~40 hours/week and will receive a living allowance of $585/week to offset the costs of housing, food, and incidental expenses, dispersed bi-weekly.
Housing: Housing is the responsibility of the member and not provided by ACE or NPS. A total allowance of $8,000 will be provided to help offset the cost of housing. ACE staff can assist the member in securing housing near the site, likely an Airbnb.
Relocation: A reimbursable amount not to exceed $500 will be offered to help offset the cost of relocation.
Position Description: ​​This project is the vital first step in a long term NPS project to transfer park archival records to the National Archives and Records Administration (NARA). Over the next several years, the bulk of park archives will be moved from park-based storage to NARA storage. There are almost 50 years of archival material in the MAVA archives that must be processed before this transfer can occur. The ACE member will review all archival records and, using the NPS records management guidelines, will assign the appropriate records management codes to each document based on document contents. The records will then be re-housed in archival folders and boxes which are labeled with the titles and records codes. After the archives have been processed and rehoused, the ACE member will create a searchable Finding Aid. Because the material is unprocessed and there is no Finding Aid, the archives are by default largely inaccessible to researchers and park managers. While official reports and studies are available to researchers and managers, older, informal studies and the notes and correspondence that track the decision-making process are not. The park is in the early planning stages of two large scale projects, the restoration of a Martin Van Buren era orchard and the pre-planning/design phase of new park facilities. Access to the park archives will inform and enhance the planning process for both projects.
Qualifications:
Required
Must be

currently

enrolled in a post-secondary education program

Background in library science and/or information management

Working knowledge of archival processing

Willing and able to represent ACE and the partner organization in a professional, positive, and enthusiastic manner

Ability to be both self-directed/work alone, and be a positive, contributing member of a group

US Citizen or Permanent Resident

Willing to undergo and must pass required criminal history checks

Ability to perform the essential duties of the position with or without reasonable accommodation

ACE Members must verify that they are fully vaccinated for Covid-19 by the time they start their term or request a medical or religious exemption
To Apply: Please submit your resume, a cover letter demonstrating your interest and experience, and contact information for three professional/academic references to the online application page for this position here: https://usaconservation.applicantpool.com/jobs/. Early consideration will be given as resumes are received. If you have any questions regarding this position please feel free to contact ACE EPIC Program Manager, Jen Wells at jwells@usaconservation.org.
This position will close on Monday, March 7, 2022
EEO: American Conservation Experience provides equal employment opportunities (EEO) to all employees and applicants for employment without regard to race, color, religion, sex, national origin, age, disability or genetics. In addition to federal law requirements, American Conservation Experience complies with applicable state and local laws governing non-discrimination in employment in every location in which the company has facilities.
Current Openings for CRDIP Archives Member Martin Van Buren National Historic Site Jobs at American Conservation Experience - EPIC
Below are some job listings at American Conservation Experience - EPIC that match the common job title you have selected.
| Opportunity Title | Agency | Location | Employment Type | Program |
| --- | --- | --- | --- | --- |
Sorry, we have no current opportunities. Thanks for your interest and please check back on this site for changes.
To view other job opportunities in our organization, click here: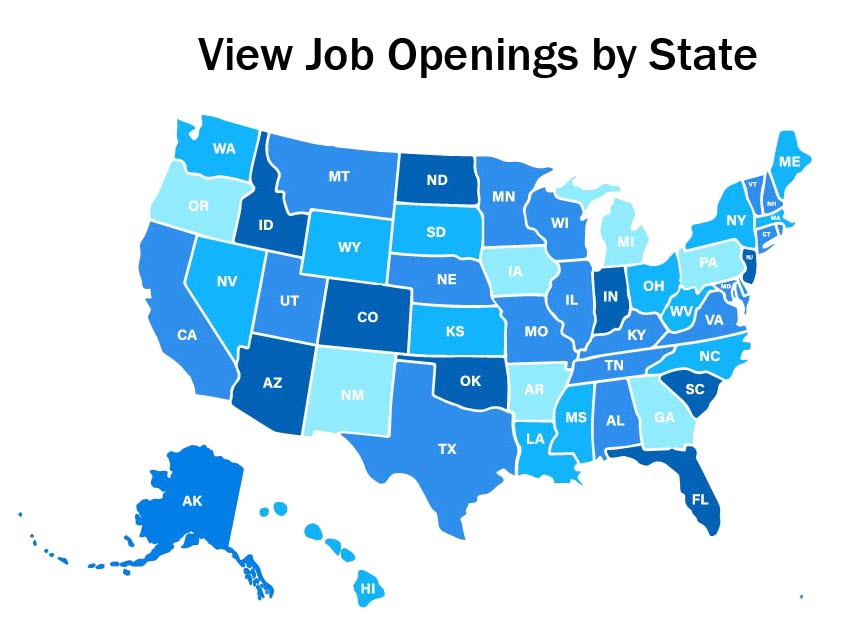 Want to be notified each time a new opportunity is posted? Click here! Subscribe by email to American Conservation Experience - EPIC
 Subscribe in a reader