CRDIP Cultural Resource Inventory Intern AmeriCorps Jobs at American Conservation Experience - EPIC
Sample CRDIP Cultural Resource Inventory Intern AmeriCorps Job Description
CRDIP Cultural Resource Inventory Intern- AmeriCorps
Summary: American Conservation Experience, a Non-Profit Conservation Corps, in partnership with the National Park Service, San Juan Island National Historical Park is seeking ONE Cultural Resource Inventory Intern interested in dedicating 10 weeks in support of National Park Service. This is an opportunity for the prospective intern to work directly with a National Park Services Cultural Resource Specialist/Archaeologist to assist in completing Parks Section 106 and 110 responsibilites.
This excellent opportunity is ideal for an enthusiastic young professional who is deeply committed to the preservation of our national parks. Applicants must have strong interest in a career in history preservation and museum collections. They will have a chance to expand horizons of cultural resource knowledge and experience. Engagement in this work will provide the participant with valuable experience performing some of the fundamental work involved in administering a museum program.
Start Date: June 5, 2017
End Date: August 11, 2017
Duration: A 10 week duration is required
Location: Friday Harbor, WA
Project Partner Website: For more information regarding San Juan Island National Historic park, or the National Park Service, please visit https://www.nps.gov/sajh/index.htm. For more information on the ACE Internship Program, please visit www.usaconservation.org.
Compensation: $400/week, $640 relocation allowance
Housing: The park will provide shared housing (possibly shared bedroom) with kitchen and laundry facilities. The housing is located within walking/biking distance from town and park head quarters (where the intern will report for work every day).
AmeriCorps: This position may be eligible for a 300 hour AmeriCorps Education Award ($1,221.96) upon successful completion of the term.
Position Description: The selected applicant will work directly with National Park Services Cultural Resource Specialist/Archeologist to assist in completing Park's Section 106 and 110 responsibilities. Specifically, the intern will participate in completing a cultural resources survey to identify unknown archaeological sites and update documentation on known historic properties. Gathering this essential baseline cultural resource data will greatly improve park management and decision making.
Tasks: The intern will assist in conducting archival research, performing fieldwork, and assist in compiling a final report. Specific duties will include:
Review information from past archeological reports, historical documents, and land records

Walking, hiking and standing for long periods of time outside in all weather

Excavate numerous test holes across a large wooded area, make detailed notes describing soils and objects found

Revisit known historic properties and record observations

Work with diverse groups of individuals including local American Indian tribal memebers

Assist in updating Washington Archaeology forms

Assist in other park resource management activities as needed
Mentoring: The intern will be supervised by Cultural Resources Specialist with over 15 year of experience in the field. Additionally, the participant will work with Park resource management specialists including biologists, park educators, and interns from diverse backgrounds. Participant will be given an orientation to the park and ongoing resource management issues; will work directly with park cultural resource staff and project advisers. SAJH has a small staff, the intern will have many opportunities to be part of an interdisciplinary environment and learn the roles of individuals and divisions play in successful implementation of park projects.
Qualifications: The ideal candidate will be able to demonstrate their skills and experience through their resume and application and be in pursuit of or have a 4-year or beyond degree in archaeology, anthropology, history, public history, or relevant field. A passion for cultural resource management and museum/collections work is required for this position.
Required:
US Citizenship or Permanent Resident

Intern must be between the ages of 18 and 35

Ability to undergo a federal criminal history check

Valid driver's license (a personal vehicle is not required, but recommended for off duty travel)

Effective oral and written communication skills

Precise attention to detail

Ability to work independently or in a team

Familiarity with both office and field work

Basic map reading and GPS orientation skills

Comfortable hiking
Preferred:
Previous field experience and basic knowledge of archaeological field methods
The intern must be willing to represent ACE and the NPS in a professional, positive, and enthusiastic manner. Drug users should not consider applying, as ACE reserves the right to require drug testing
To Apply: Please submit a thoughtful resume and cover letter along with 3 professional references using the APPLY NOW section located on the upper right hand corner of the position listing on our website here: https://usaconservationepic.applicantpool.com/jobs/
Note: Early consideration will be given as applications are received. This position can close at any time. If you have any questions regarding this position, please feel free to contact the Diversity, Inclusion, and Special Project Manager, Katy Dalrymple at 385.249.7215 or kdalrymple@usaconservation.org.
Please visit www.crdip.org for more information about the Cultural Reosurces Diversity Internship Program.
You are invited to apply to three CRDIP positions with ACE, but no more. Please apply only to your top three choices.
Current Openings for CRDIP Cultural Resource Inventory Intern AmeriCorps Jobs at American Conservation Experience - EPIC
Below are some job listings at American Conservation Experience - EPIC that match the common job title you have selected.
| Opportunity Title | Agency | Location | Employment Type | Program |
| --- | --- | --- | --- | --- |
Sorry, we have no current opportunities. Thanks for your interest and please check back on this site for changes.
To view other job opportunities in our organization, click here: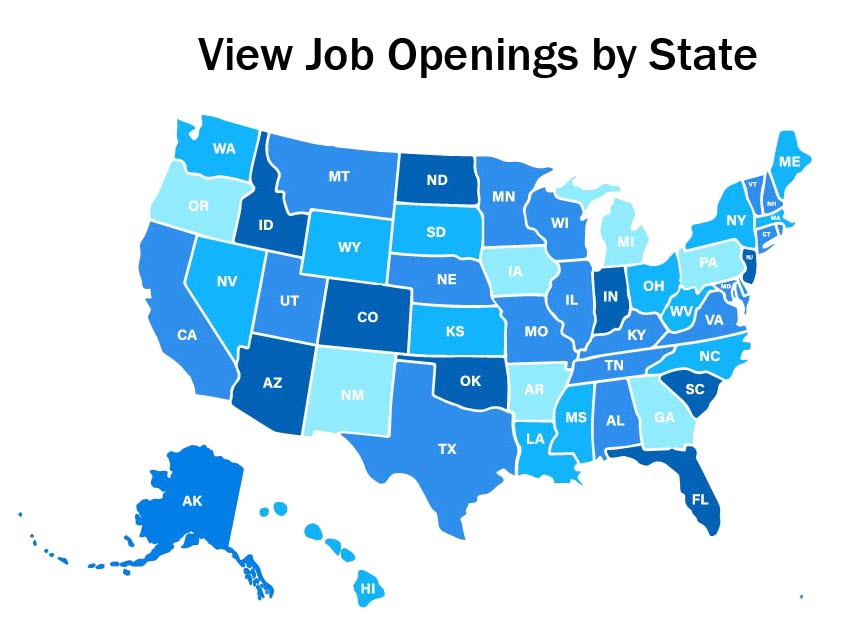 Want to be notified each time a new opportunity is posted? Click here! Subscribe by email to American Conservation Experience - EPIC
 Subscribe in a reader