CRDIP Cultural Resource Management Intern AmeriCorps Jobs at American Conservation Experience - EPIC
Sample CRDIP Cultural Resource Management Intern AmeriCorps Job Description
CRDIP Cultural Resource Management Intern- AmeriCorps
Summary: American Conservation Experience, a Non-Profit Conservation Corps, in partnership with the National Park Service, Washington State Office History Park is seeking ONE Cultural Resource Management Intern interested in dedicating 10 weeks in support of National Park Service. This is an opportunity for the prospective intern to help the Park History Program pilot a new oral history project.
This excellent opportunity is ideal for an enthusiastic young professional who is deeply committed to the preservation of our national parks. Applicants must have strong interest in a career in history preservation.
Start Date: June 5, 2017
End Date: August 11, 2017
Duration: A 10 week duration is required
Location: Washington, D.C.
Project Partner Website: For more information regarding the National Park Service, please visit www.nps.gov. For more information on the ACE Internship Program, please visit www.usaconservation.org.
Compensation: $400/week, $640 relocation allowance
Housing: Park housing is not available, but housing costs will be covered by American Conservation Experience.
AmeriCorps: This position may be eligible for a 300 hour AmeriCorps Education Award ($1,221.96) upon successful completion of the term.
Position Description: The intern chosen for this position will help the Park History Program pilot a new oral history project entitled "Telling our Own Untold Stories: Civil Rights in the National Park Service." While the current Civil Rights Initiative is identifying, researching, and sharing civil rights stories connected with National Park Service sites, the CR Diversity Intern would conduct 7-10 oral history interviews with Civil Rights pioneers within the National Park Service--individuals who broke employment barriers of race, ethnicity, gender, and sexuality in the past 50 years. In addition to conducting interviews, an intern who had basic audio production skills and could produce short podcasts based on interview excerpts would be ideal.
"Telling Our Own Untold Stories: Civil Rights in the National Park Service" is part of the Park History Program's ongoing effort to use oral history research to document the history of the agency. In the past decade the program has conducted interviews with former directors and deputy directors, program managers, staff members, and rangers who served across the National Park System. The intern who develops this pilot project will launch an important effort to make documentation of our own agency history more diverse, relevant, and inclusive.
The Program will help the intern make appropriate contacts and connections, learn about the history of the National Park Service since the 1960s, and draw up a list of questions to guide the oral history interviews. (Topics that might be explored during interviews include how narrators obtained employment with the NPS; why they wanted to work for the agency; obstacles to career development; and mentors who aided career development.) The intern could also consult with appropriate Employee Resource Groups who might suggest people to be interviewed and ideas for how historical documentation of civil rights within the NPS can inform current efforts to diversify its workforce. The Program will provide appropriate audio recording equipment and other support for oral history project management.
At the end of the internship, the intern will have completed 7-10 oral history interviews approximately 60-90 minutes long with NPS personnel who worked in the greater Washington, DC, area, who broke barriers of gender, race, ethnicity, or sexuality since the 1960s. The intern will index/summarize the interview contents and maintain records for each interview (signed legal release forms; correspondence; field notes, and so on). If time and skills permit, the intern will complete 1-3 short podcasts based on the interviews. The intern will also suggest next steps for "Telling Our Own Untold Stories."
Mentoring: The Park History Program staff historian and oral history coordinator, will work closely with the intern throughout the project. In the same way that they have taught oral history methods in numerous NPS workshops and to previous Park History Program interns, they will help the intern understand and refine oral history methods and practice through individual consultations and short reading assignments.
Qualifications: The ideal candidate will be able to demonstrate their skills and experience through their resume and application and be in pursuit of or have a 4-year degree in history, anthropology, archaeology, American studies, public history, or relevant field.
Required:
US Citizenship or Permanent Resident

Intern must be between the ages of 18 and 35

Ability to undergo a federal criminal history check

Effective oral and written communication skills

Precise attention to detail

Experience with oral history interviewing

Must be comfortable contacting, meeting, and interviewing new people

Coursework in interdisciplinary programs in race, ethnicity, and gender
The intern must be willing to represent ACE and the NPS in a professional, positive, and enthusiastic manner. Drug users should not consider applying, as ACE reserves the right to require drug testing
To Apply: Please submit a thoughtful resume and cover letter along with 3 professional references using the APPLY NOW section located on the upper right hand corner of the position listing on our website here: https://usaconservationepic.applicantpool.com/jobs/
Note: Early consideration will be given as applications are received. This position can close at any time. If you have any questions regarding this position, please feel free to contact the Diversity, Inclusion, and Special Project Manager, Katy Dalrymple at 385.249.7215 or kdalrymple@usaconservation.org.
Please visit www.crdip.org for more information about the Cultural Resources Diversity Internship Program.
You are invited to apply to three CRDIP positions with ACE, but no more. Please apply only to your top three choices.
Current Openings for CRDIP Cultural Resource Management Intern AmeriCorps Jobs at American Conservation Experience - EPIC
Below are some job listings at American Conservation Experience - EPIC that match the common job title you have selected.
| Opportunity Title | Agency | Location | Employment Type | Program |
| --- | --- | --- | --- | --- |
Sorry, we have no current opportunities. Thanks for your interest and please check back on this site for changes.
To view other job opportunities in our organization, click here: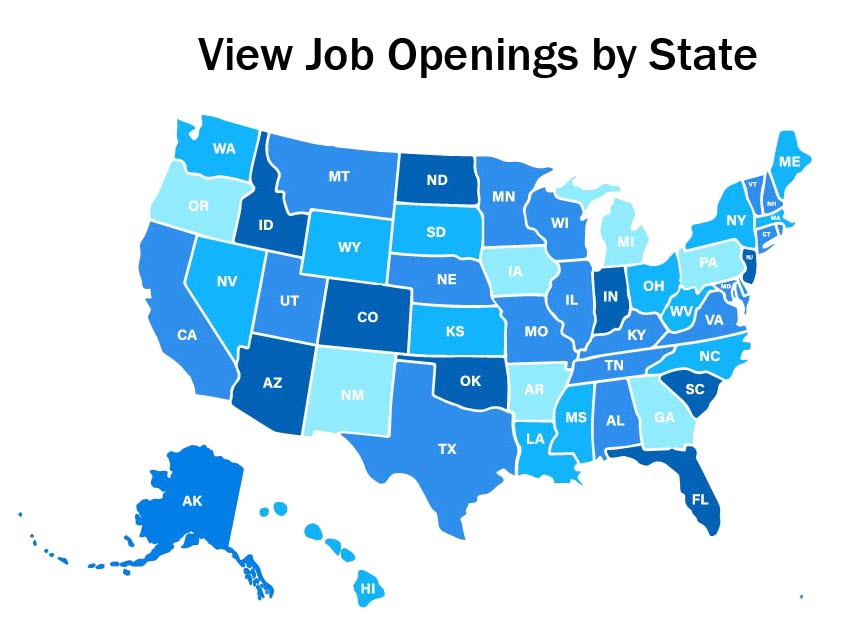 Want to be notified each time a new opportunity is posted? Click here! Subscribe by email to American Conservation Experience - EPIC
 Subscribe in a reader