CRDIP Cultural Resource Management Intern Chiricahua National Monument Jobs at American Conservation Experience - EPIC
Sample CRDIP Cultural Resource Management Intern Chiricahua National Monument Job Description
CRDIP Cultural Resource Management Intern Chiricahua National Monument
Summary: American Conservation Experience, a Non-Profit Conservation Corps, in partnership with the National Park Service, Chiricahua National Monument (CHIR), is seeking ONE Cultural Resource Management Intern interested in dedicating 10 weeks in support of National Park Service. The designated intern will work in the division of Resource Management and will focus on cultural resource inventory monitoring, preservation, data management and research projects.
This excellent opportunity is ideal for an enthusiastic young professional who is deeply committed to the preservation of our national parks. Applicants must have strong interest in a career in resource management and GIS. This will be a perfect fit for a participant who is passionate about the outdoors, and the preservation of our national parks.
Start Date: June 4, 2016
End Date: August 13, 2016.
* A 10 week commitment is required *
Location: Chiricahua National Monument
The park is located in southeast Arizona. It's also known as a "Wonderland of Rocks" The 8-mile paved scenic drive and 17-miles of day-use hiking trails provide opportunities to discover the beauty, natural sounds, and inhabitants of this magnificent 11,985 acre site.
Project Partner Website: For more information regardingChiricahua National Monument or the National Park Service, please visit www.nps.gov/chir/index.htm For more information on the ACE Internship Program, please visit: usaconservation.org
Compensation: $400/week, $640 relocation bonus
AmeriCorps: Interns in this position may be eligible for an AmeriCorps Education Award Program (EAP). The EAP opportunity is for a successful term of service with an award to the Corps member upon completing 300 hours of service.
Housing: Housing will be provided by the NPS. It will be shared in two or three bedroom houses with up to two persons per room.
Position Description: Intern will work as an individual and in a team setting; field and office based; and conducted primarily at Ft. Bowie NHS and Chiricahua NM, but will also include participating in projects at Coronado NM. These projects include assisting with archaeological site surveys and administering of collected data using GIS software to help form site maps and spatial data. Interns will assist with data organization and processing. Visual ground surface surveys will be conducted to locate new archaeological resources. Initial site recordation, artifact analysis, digital site mapping, and condition assessments will also take place once a site is discovered. Condition assessments and site updates will also take place, where the Intern will have the opportunity to learn about Calvary era and Apache archaeology as well as Classic and Archaic period archeology. Basic duties are as follows:
Researching and synthesizing historic documents; incorporating them into a single site record, and the use of GIS software.
Identifying artifacts such as lithics, ceramics, and groundstone.
Basic ArcGIS and GPS use; site condition assessments and stabilization techniques; proper safe tool use; NPS research standards; and collections management.
Mentoring: An initial orientation to the NPS and the Southeast Arizona Group (Chiricahua National Monument, Fort Bowie National Historic Site, Coronado National Memorial) will be provided. The Intern will work alongside Resource Management staff and other Interns. Resource Management staff will mentor the intern and provide benchmarks for success.
Qualifications: Resumes must contain enough information to show that the applicant meets the experience as defined in the Position Description. We are seeking a determined, detail-oriented person who is looking for experience working with the National Park Service.
Required:
Internship is available to US Citizens and Green Card holders only
Intern must be between the age of 18 and 35
A valid driver's license and a clean driving record, (documentation to be provided upon request)
Archaeological site monitoring and GIS experience preferred
Be able to perform fieldwork in hot temperatures with steep and challenging terrain
Be able to work independently and take initiative
Candidate is anticipated to have recurring access to vulnerable populations during this position
Ability to undergo a federal criminal background check
The intern must be willing to represent ACE and the NPS in a professional, positive, and enthusiastic manner. Drug users should not consider applying, as ACE reserves the right to require drug testing.
To Apply: Please submit a thoughtful resume and cover letter along with 3 professional references using the APPLY NOW section located on the upper right hand corner of the position listing on our website here: https://usaconservationepic.applicantpool.com/jobs/
NOTE: Early consideration will be given as applications are received. This position can close at any time. If you have any questions regarding this position, please feel free to contact ACE EPIC Diversity, Inclusion, and Special Projects Manager, Katy Dalrymple at (385) 249-7215 or kdalrymple@usaconservation.org.
Current Openings for CRDIP Cultural Resource Management Intern Chiricahua National Monument Jobs at American Conservation Experience - EPIC
Below are some job listings at American Conservation Experience - EPIC that match the common job title you have selected.
| Opportunity Title | Agency | Location | Employment Type | Program |
| --- | --- | --- | --- | --- |
Sorry, we have no current opportunities. Thanks for your interest and please check back on this site for changes.
To view other job opportunities in our organization, click here: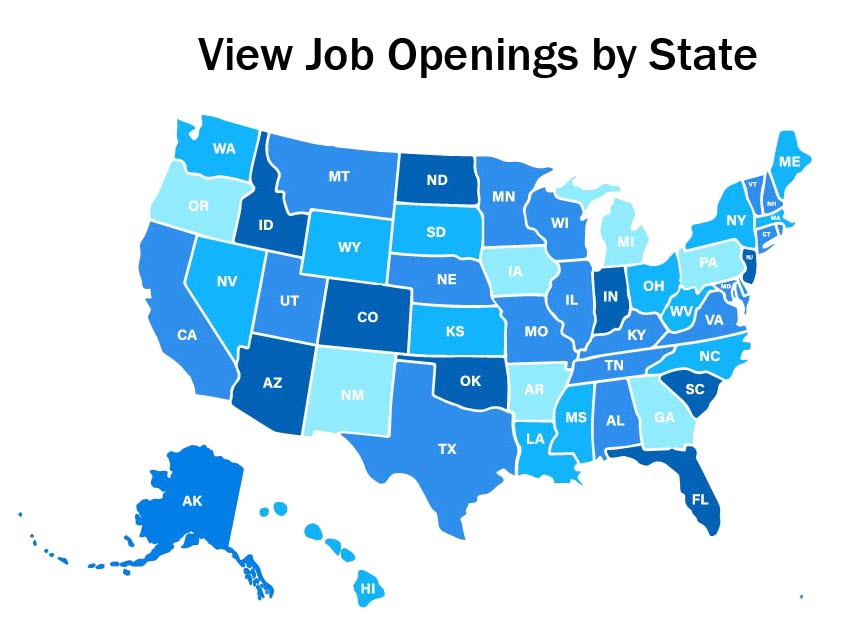 Want to be notified each time a new opportunity is posted? Click here! Subscribe by email to American Conservation Experience - EPIC
 Subscribe in a reader