CRDIP Cultural Resource Management Intern Christiansted Nat\'l Historic Site Jobs at American Conservation Experience - EPIC
Sample CRDIP Cultural Resource Management Intern Christiansted Nat\'l Historic Site Job Description
CRDIP Cultural Resource Management Intern Christiansted Nat'l Historic Site
Summary: American Conservation Experience, a Non-Profit Conservation Corps, in partnership with the National Park Service, Christiansted National Historic Site (CHRI) is seeking ONE Cultural Resource Management Intern to dedicate 10 weeks in support of National Park Service. The selected intern would work with youth and solicit youth participation in oral history and ethnographic interview data collection. The intern would help train youth in collecting ethnographic data and work with them in collecting ethnographic data, which the park will use to develop interpretive programs for the public. The overall purpose of the project is to bring multiple communities in conversation with NPS Christiansted National Historic Site to share information about subjects pertaining to the park in recognition of National Park Services. This program will provide underrepresented students in cultural resource and heritage management fields training and experience in cultural heritage management and stewardship. Interns will gain valuable hands-on experience in ethnographic and cultural anthropological research methods, fieldwork, community engagement and outreach and education. Students will be introduced to a wide range of professionals and be introduced to NPS and Federal career paths.
This excellent opportunity is ideal for an enthusiastic young professional who is deeply committed to the preservation of our national parks. Applicants must have strong interest in history preservation and cultural resource. Strong demonstrated skills necessary for visitor outreach and education. Intern should have strong interest in anthropology and ethnographic research
Start Date: May 16, 2016
End Date: July 18, 2016
* A 10 week commitment is required *
Location: Christiansted National Historic Site Christiansted, Virgin Island.
Christiansted National Historic Site commemorates urban colonial development of the Virgin Islands. It features 18th and 19th century structures in the heart of Christiansted, the capital of the former Danish West Indies on St. Croix Island
Project Partner Website: For more information regardingChristiansted National Historic Site the National Park Service, please visit http://www.nps.gov/chri/index.htm For more information on the ACE Internship Program, please visit: usaconservation.org
Compensation: $400/week, $640 relocation bonus
Interns in this position may be eligible for an AmeriCorps Education Award Program (EAP). The EAP opportunity is for a successful term of service with an award to the Corps member upon completing 300 hours of service.
Housing: There are several housing options associated with the park and details will be provided once the intern is selected and before the project start date. However the intern should budget $28/day for CHRI associated housing, which maybe waived upon acceptance into the program.
Position Description: Community programs will focus on working with youth and local community partners to develop applied anthropology and ethnographic research programs in Christiansted and in extended communities throughout St. Croix and the US Virgin Islands. These programs are aimed at broadening existing documentation to connect people and their experiences, knowledge, and lifeway historical and presently to the park both through material culture and natural resource associations. For example in terms of the centennial (2016 and 2017) research collected would be focused on historical land use patterns, food ways, labor roles, household structures, and kinship associations in order to more fully comprehend the nature and life ways of associated people and communities and their relationships with the park, within and beyond designated park boundaries.
Week 1 – Introduction to park history, staff, email set-up, island tour, and shadowing of interpretation staff or regional cultural anthropologist.
Week 2-3 – Introduction to qualitative research methods including ethnographic research methods and oral history. Intern works directly with/shadow Regional Cultural Anthropologist or other Heritage Professional.
Week 4 – Introduction to community groups; work with park staff and Regional Cultural Anthropologist to share project goals and objectives with community and solicit participation.
Week 5 – Begin ethnographic data collection work – shadow park cultural anthropologist and other cultural resource professionals in conducting interviews and training volunteer participants in the community on data collection.
Weeks 6-9 – Work independently collecting ethnographic data; work with interested youth in St Croix and train them in collecting ethnographic data and oral history; Build database of notes and collected data;
Week 10 – Provide an inventory of collected data to give to park, prepare a report discussing findings and the intern experience, Prepare a PowerPoint presentation to share with the park and community about the research.
Learning goals:
Mentoring: Interns will get hands-on day-to-day applied work experience by shadowing professional anthropologists and cultural resource experts and learn directly from them. Interns will get coached on job opportunities and advanced educational opportunities, requirements, and expectations with NPS or within the Federal system. The intern will complete the 10-week program with a definitive set of skills in conducting qualitative research working in community, mentoring, report writing and professional presentation.
Qualifications: Applicant must be between the ages 18-35. It is recommended that the proposed intern has taken coursework and have a strong interest in cultural anthropology, ethnography, public archaeology, or public history, and has strong communication skills. The student will be trained in qualitative field methods including ethnography as well as oral history collection as part of the program.
Required:
Internship is available to US Citizens or permanent residents only
Intern must be between the age of 18 and 35
A valid driver's license and a clean driving record, (documentation to be provided upon request)
Ability to undergo a federal criminal background check
Deep interest in history, cultural resources, anthropology, environmental studies, conservation or closely related topic
Strong written and oral communication skills
Strong organizational skills and attention to detail
The only special circumstance is that you are required to drive on the left side of the road. This is an initial challenge but one that can easily be mastered with practice. The intern will have access to a park vehicle during work hours
The interns must be willing to represent ACE and the NPS in a professional, positive, and enthusiastic manner. Drug users should not consider applying, as ACE reserves the right to require drug testing.
To Apply: Please submit a thoughtful resume and cover letter along with 3 professional references using the APPLY NOW section located on the upper right hand corner of the position listing on our website here:
https://usaconservationepic.applicantpool.com/jobs/64325.html
NOTE: Early consideration will be given as applications are received. This position can close at any time. If you have any questions regarding this position, please feel free to contact ACE EPIC Diversity, Inclusion, and Special Projects Manager, Katy Dalrymple at (385) 249-7215 or kdalrymple@usaconservation.org.
Current Openings for CRDIP Cultural Resource Management Intern Christiansted Nat\'l Historic Site Jobs at American Conservation Experience - EPIC
Below are some job listings at American Conservation Experience - EPIC that match the common job title you have selected.
| Opportunity Title | Agency | Location | Employment Type | Program |
| --- | --- | --- | --- | --- |
Sorry, we have no current opportunities. Thanks for your interest and please check back on this site for changes.
To view other job opportunities in our organization, click here: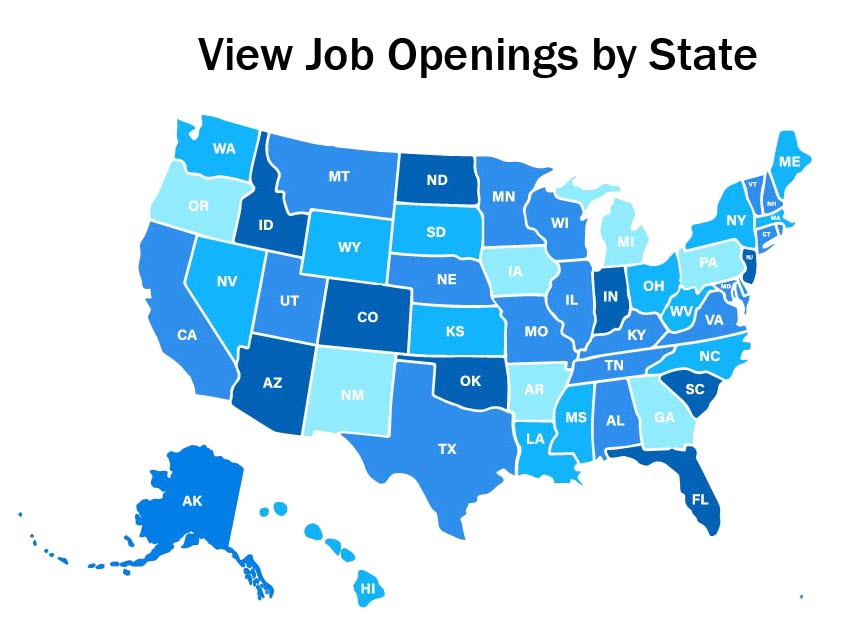 Want to be notified each time a new opportunity is posted? Click here! Subscribe by email to American Conservation Experience - EPIC
 Subscribe in a reader