CRDIP Cultural Resource Management Intern Rock Creek Park Jobs at American Conservation Experience - EPIC
Sample CRDIP Cultural Resource Management Intern Rock Creek Park Job Description
CRDIP Cultural Resource Management Intern Rock Creek Park
Summary: American Conservation Experience, a Non-Profit Conservation Corps, in partnership with the National Park Service, Rock Creek Park (ROCR) is seeking ONE Cultural Resource Management Intern interested in dedicating 10 weeks in support of National Park Service. The selected intern is expected to contribute to park planning and design projects at parks in the Northeast. Project work will focus on research and preparation of Cultural Landscape Reports and Cultural Landscapes Inventories, which provide baseline documentation and creative design solutions to the issues and problems facing public use of historical landscapes. The work is 75% in the office and 25% in the field
This excellent opportunity is ideal for an enthusiastic young professional who is deeply committed to the preservation of our cultural heritage. Applicants must have strong interest in a career in cultural resource management and museum collections.
Start Date: May, 2016
End Date: August 2016
* A 10 week commitment is required *
Location: Rock Creek Park Washington D.C.
Rock Creek Park is a large urban park that bisects the Northwest quadrant of Washington, D.C. The park was created by an Act of Congress in 1890, and today is administered by the National Park Service. It offers visitors opportunity to reflect and soothe their spirits through the beauty of nature. Fresh air, majestic trees, wild animals, the ebb and flow of Rock Creek, and thousands of years of human history emanate the delicate aura of the forest.
Project Partner Website: For more information regardingRock Creek Park or the National Park Service, please visit http://www.nps.gov/rocr/index.htm For more information on the ACE Internship Program, please visit: usaconservation.org
Compensation: 400/week, $640 relocation bonus
AmeriCorps: Interns in this position may be eligible for an AmeriCorps Education Award Program (EAP). The EAP opportunity is for a successful term of service with an award to the Corps member upon completing 300 hours of service.
Housing: Yes. Park is willing to provide park housing. Fully furnished house is within easy public transportation commute of ROCR.
Position Description: Intern will assist cultural resource program manager in the acquisition of baseline archaeological data through field survey and potential archaeological excavation at several sites in ROCR.
Intern will use field data to update existing archaeological management database (ASMIS), update park Geographical Information System, and facilitate development of Cultural Condition Assessment being required of the parks and critical to Resource Stewardship Strategy.
Intern will assist in annual museum collections inventory. This will provide student with hands on experience in museum collections management.
Intern will assist (as needed) doing research for the development of public exhibits (waysides/signs) and educational materials. Primary job responsibilities will include: archaeological fieldwork (survey and excavation), museum cataloging and artifact processing (artifact inventory, analysis, data entry, exhibit development), and preparation of archaeological site forms and reports (research and writing).
These activities will provide the park's cultural resource program much needed staffing support while offering an excellent opportunity to gain fundamental job experience in cultural resource management/heritage preservation.
Learning goals: Interns for this project will receive hands-on experience within Rock Creek Park, at the hear of our Nation's capital, which possess unparalleled cultural resources that tell a 12000+ year old story of Native American Indians, early European colonization of the Americas, development of the nation's capital, Civil War, and history of enslaved Africans to emancipation. The skills learned through this program will provide the participants with essential background skills in cultural resource management (often neglected in formal college anthropological/archaeological training). It is hoped that successful applicants will use the opportunity and research experience within NPS ROCR to return to graduate school and continue master's work within the park.
Mentoring: The supervisor for this project is Joshua M. Torres, PhD, and Cultural Resource Program Manager for the three national park units here on St. Croix. Dr. Torres is a specialist in pre-colonial archaeology with over 15 years of experience in cultural resource management in public and private sectors. Dr. Torres has had previous experience teaching at the university level and extensive experience mentoring other park interns and volunteers. Participants will gain hands-on experience with park cultural resources within a diverse urban community.
Qualifications: Intern should be physically fit, be able to lift up to 40 lbs., have good reading and writing skills, and have proficiency in Microsoft Office products. Intern should have previously completed an archaeological (college) field school. Prefer intern with or close to BA degree in Anthropology/Archaeology and strongly considering graduate school or first/second year Anthropology/Archaeology graduate student.
Required:
Internship is available to US Citizens and Green Card holders only
Intern must be between the age of 18 and 35
A valid driver's license and a clean driving record, (documentation to be provided upon request)
A personal vehicle is required
Candidate is anticipated to have recurring access to vulnerable populations during this position
Ability to undergo a federal criminal background check
The intern must be willing to represent ACE and the NPS in a professional, positive, and enthusiastic manner. Drug users should not consider applying, as ACE reserves the right to require drug testing.
To Apply: Please submit a thoughtful resume and cover letter along with 3 professional references using the APPLY NOW section located on the upper right hand corner of the position listing on our website here: https://usaconservationepic.applicantpool.com/jobs/
NOTE: Early consideration will be given as applications are received. This position can close at any time. If you have any questions regarding this position, please feel free to contact ACE EPIC Diversity, Inclusion, and Special Projects Manager, Katy Dalrymple at (385) 249-7215 or kdalrymple@usaconservation.org.
Current Openings for CRDIP Cultural Resource Management Intern Rock Creek Park Jobs at American Conservation Experience - EPIC
Below are some job listings at American Conservation Experience - EPIC that match the common job title you have selected.
| Opportunity Title | Agency | Location | Employment Type | Program |
| --- | --- | --- | --- | --- |
Sorry, we have no current opportunities. Thanks for your interest and please check back on this site for changes.
To view other job opportunities in our organization, click here: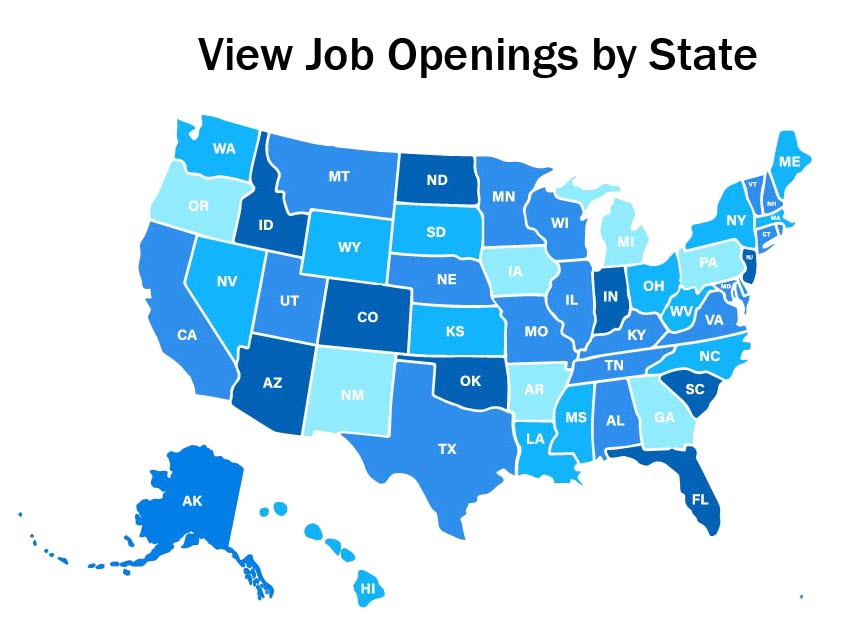 Want to be notified each time a new opportunity is posted? Click here! Subscribe by email to American Conservation Experience - EPIC
 Subscribe in a reader