CRDIP Cultural Resource Mangement Intern Jobs at American Conservation Experience - EPIC
Sample CRDIP Cultural Resource Mangement Intern Job Description
CRDIP Cultural Resource Mangement Intern
Summary: American Conservation Experience, a Non-Profit Conservation Corps, in partnership with the National Park Service, Redwood National Park is seeking ONE Cultural Resource Management Intern interested in dedicating 10 weeks in support of the National Park Service. This is an opportunity for the prospective intern to collect cultural and natural resource data paramount to understanding Native American history and their adaptations to past climates and environmental changes that have affected the landscape over time.
This excellent opportunity is ideal for an enthusiastic young professional who is deeply committed to the preservation of our national parks. Applicants must have strong interest in a career in public history and public land management. They will have a chance to expand horizons of cultural resource knowledge and experience. Engagement in this work will provide the participant with valuable experience performing some of the fundamental work involved in cultural resource inventories.
Start Date: June 5, 2017
End Date: August 11, 2017
Duration: A 10 week duration is required
Location: Orick, CA
Project Partner Website: For more information regarding Redwood National Park, or the National Park Service, please visit https://www.nps.gov/redw/index.htm. For more information on the American Conservation Experience (ACE) Internship Program, please visit: www.usaconservation.org.
Compensation: $400/week, $640 relocation bonus
Housing: Park housing is available.
AmeriCorps: This position may be eligible for a 300 hour AmeriCorps Education Award ($1,221.96) upon successful completion of the term.
Position Description: The National Park Service (NPS) is initiating a vegetation management and ecological restoration project located in Redwood National Park in an area south of Crescent City, California called: Restore Enderts Beach Coastal Plain. In order to better understand desired future conditions of the project area, the extent and feasibility of such a restoration project, and the potential effects such restoration could have on other park resources, the NPS would like to gather additional information about the project area.
Tolowa people, including those from the Tolowa Dee-ni' Nation and the Elk Valley Rancheria, which are both federally recognized tribes, have ancestral connections to the Enderts Beach coastal plain. Therefore integrating tribal expertise, experience and perspectives into this restoration planning effort is paramount.
Recently, NPS partnered with the Tolowa Dee-ni' Nation and the Elk Valley Rancheria Tribes, to conduct a Traditional Ecological Knowledge (TEK) inventory of land, marine, and estuarine resources within the project vicinity. The results of the TEK study in part provided cultural and natural resource information pertinent to and supportive of future restoration of Enderts Beach coastal plain. However, additional documentation and details are needed to better understand Native American perspectives of the area and their adaptations to past climates and environmental changes that have affected this landscape.
This project would gather, with the help of a CRDIP intern both historic and pre-historic cultural resource information along with pertinent natural resource data within the Enderts Beach area. These data combined with TEK would assist park management decisions for restoration of the Enderts Beach coastal plain. Goals of restoration efforts would be to improve faunal and flora habitats and to allow the physiographic landscape inherently important to the Tolowa to be more resilient to the effects of Climate Change.
This project is designed to be a collaboration among the Tolowa Dee-ni' Nation, Elk Valley Rancheria Tribe and Redwood National Park personnel, which could include archeologists, GIS experts, historical landscape architects, plant ecologists, and other resource specialists. Additional partnerships may include university researchers.
For the purposes of this internship, the current project goal would be to conduct a cultural resource inventory of the Enderts Beach Burn Unit, which consists of about 100 acres located adjacent to the Pacific Ocean within the Enderts Beach coastal plain. The Duties, Responsibilities, and Tasks intern could expect to reasonably complete during the 10 (or DHA 11) week internship, would include walking pedestrian transects with park staff or researchers to survey for and inventory historic and pre-historic cultural resources as well as natural resources (flora and fauna) important to the Tolowa. The work would include walking over a sometimes heavily vegetated diverse topographic terrain while using a GPS and GIS to record both natural and cultural resource data in the field for about three weeks.
The intern would help prepare maps and manage collected data, write-up artifact and or located resource descriptions in an office setting for about three to four weeks depending upon amount of resources found and recorded. For the remainder of the internship, the intern may expect periodical field trips to re-verify field survey results and data. The intern may assist the park archeologist to visit several previously documented cultural resource sites for conducting site condition assessments and site monitoring purposes. The intern may also expect to coordinate with Redwood National Park Cultural Resource staff to facilitate Tolowa language translations of natural and cultural resources identified within the project area as they potentially work with Tribal elders or staff from Tolowa Dee-ni' Nation and the Elk Valley Rancheria Tribe.
Mentoring: The Redwood National Park, Archeologist will provide the greatest share of mentoring by teaching cultural resource documentation and professional data collection and development skills. Learning from vegetation management staff during two to three day inventory of plants across Enderts Beach; and learning from park GIS staff while working on map making and data management activities will also provide the intern professional development skills and abilities in the realm of Geographical Information Science. Potentially interacting with university researchers or contract archeologists will also provide direct interactive learning opportunities for developing scientific documentation skills, in addition to personal, academic and professional career orientation, networking opportunities and informal learning capacities. The intern may also learn aspects of the Tolowa language and gain a sincere and respectiful appreciation for notions related to Tolowa lifeways, custums, perspectives, and their ancestral territory.
Qualifications: The ideal candidate will be able to demonstrate their skills and experience through their resume and application, and be in pursuit of or have a 4-year degree in Anthropology (archeology, cultural, linguistics), Native American Studies, cultural resource management, public history, or a relevant field such as ethnobotany. A passion for cultural resource management and museum/collections work is required for this position.
Required:
US Citizenship or Permanent Resident

Intern must be between the ages of 18 and 35

Ability to undergo a federal background check

Effective oral and written communication skills

Precise attention to detail
Preferred:
Experience working with diverse audiences

Direct association with and past experience working with the Tolowa Dee-ni' Nation, the Elk Valley Rancheria, or other Pacific West Regional tribes
The intern must be willing to represent ACE and the NPS in a professional, positive, and enthusiastic manner. Drug users should not consider applying, as ACE reserves the right to require drug testing.
To Apply: Please submit a thoughtful resume and cover letter along with three (3) professional references using the APPLY NOW section located on the upper right hand corner of the position listing on our website here: https://usaconservationepic.applicantpool.com/jobs/
Note: Early consideration will be given as applications are received. This position can close at any time. If you have any questions regarding this position, please feel free to contact the Diversity, Inclusion, and Special Project Manager, Katy Dalrymple at 385.249.7215 or kdalrymple@usaconservation.org.
Current Openings for CRDIP Cultural Resource Mangement Intern Jobs at American Conservation Experience - EPIC
Below are some job listings at American Conservation Experience - EPIC that match the common job title you have selected.
| Opportunity Title | Agency | Location | Employment Type | Program |
| --- | --- | --- | --- | --- |
Sorry, we have no current opportunities. Thanks for your interest and please check back on this site for changes.
To view other job opportunities in our organization, click here: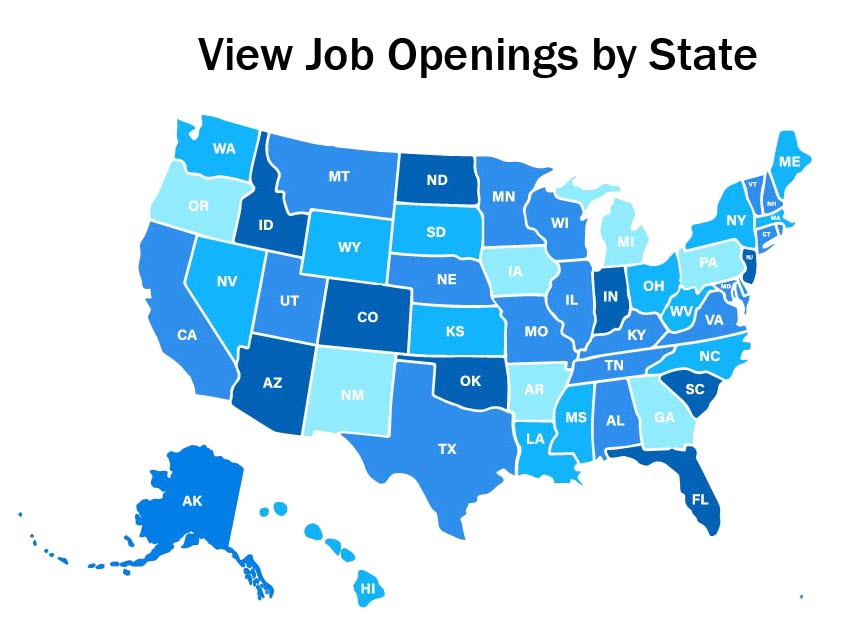 Want to be notified each time a new opportunity is posted? Click here! Subscribe by email to American Conservation Experience - EPIC
 Subscribe in a reader