CRDIP Cultural Resources Assistant Katmai National Park Jobs at American Conservation Experience - EPIC
Sample CRDIP Cultural Resources Assistant Katmai National Park Job Description
CRDIP Cultural Resources Assistant- Katmai National Park
Summary: American Conservation Experience (ACE), a nonprofit Conservation Corps, in partnership with the National Park Service (NPS) is seeking a Cultural Resource Assistant interested in dedicating 11 weeks to support Katmai National Park in cultivating a path towards mutual exchange and co-production of knowledge where tribally-affiliated students in Alaska are trained in cultural resource preservation.
For more information about ACE, please visit: www.usaconservation.org.
Start Date: May 22, 2022
End Date: August 5, 2022
The Cultural Resources Diversity Internship Program (CRDIP) is a professional development internship that introduces students, from backgrounds historically underrepresented in the National Parks, to career opportunities within Cultural Resource Management in the NPS. Applicants must be 18-30 (up to 35 for Veterans) and either A) in pursuit of a higher education degree or B) still be within two years of graduation from a degree program. CRDIP participants will have the opportunity to attend several professional development webinars as well as write blogs or create videos about their projects throughout the summer.
Location: Katmai was established in 1918 to protect the volcanically devastated region surrounding Novarupta and the Valley of Ten Thousand Smokes. The Cultural Resources program at Katmai National Park and Preserve documents people in the parks, now and in the past, and helps preserve places with special history. People have made their homes in Katmai National Park and Preserve for at least 9,000 years. Cultural resources professionals help share the stories of people with ties to the park, then and now.
For more information regarding Katmai National Park please visit the NPS website: https://www.nps.gov/katm/index.htm
Living Allowance: ACE Member will receive a living allowance of $480/week to offset the costs of housing, food, and incidental expenses, dispersed bi-weekly.
Relocation: An amount not to exceed $550 will be offered to help offset the cost of relocation.
Housing: Shared park housing will be provided at no cost.
AmeriCorps: This position may be eligible for a 300-hour AmeriCorps Education Award ($1,342.86) upon successful completion of service hours.
Position Description: ​​The Cultural Resource Assistant will work with the Cultural Resource staff at Katmai National Park and Preserve on the project, "Heritage and sustainability: Connecting the past, present, and future of Alaska Peninsula communities". This project was piloted in summer 2021 and is directed by project leaders and cultural resource staff. The ACE member will work closely with project leads throughout the summer to engage in and learn about research-oriented careers within the U.S. National Park Service. A critical component of the project is to increase representation of Alaska Native youth and cultivate a path towards mutual exchange and co-production of knowledge where tribally-affiliated students are trained in cultural resource preservation.
This project has a threefold approach that involves 1) engaging the direct descendants of Katmai Village (now incorporated in Katmai National Park & Preserve) in the exploration and management of their history and heritage, 2) documenting cultural resources in remote subarctic environments using a magnetic gradiometer, and 3) performing small test excavations at the site of Katmai Village to explore the long-term resiliency of Alaska Peninsula communities. This project has been co-designed with Katmai descendants from the Native Village of Perryville in the hosting of a culture camp event- "culture camps" are place-based learning experiences designed to connect Alaska Native youth to their history and heritage through a combination of archaeological site visits and presentations and activities led by community elders or artisans. These events have been successfully hosted by the Alutiiq Museum on Kodiak Island for several years and have rapidly grown in popularity. Through "Heritage and Sustainability", Katmai has goals of supporting Alaska Native youth in connecting with their cultural heritage during its first hosted culture camp at Katmai Village. Camp participants will be trained in archeological methods, survey, excavation, and the use of geophysical surveying to document cultural resources. The ACE member will not only receive the same training in archaeological methods as at a college level-field school but will also be introduced to the process of developing new, experimental and minimally invasive field methods. They will have the opportunity to themselves be mentors for other Alaska Native youth participating in a ten-day hosted culture camp.
Duties in early June will include pre-field preparation and training. This includes traveling to Katmai Bay via a fixed-wing aircraft and becoming familiar with the planning and preparation required for remote backcountry work. Prior to the culture camp, the cultural resource team will spend time packing gear to support participants and receive training in backcountry operations, wildlife safety, and first aid. A critical component of the ACE member's duties will be contributing to planning, preparing, and leading cultural activities with Perryville students during the hosting of the culture camp. Other duties may include taking field notes, creating field maps, taking photos, operating a GPS unit, assisting with delineating site boundaries, excavating test units, recording/collecting artifacts, and recording soil data. Post- field work office duties will include artifact cleaning, identification, and uploading information recorded from the field.
Qualifications:
Required
Interest or background in Anthropology, History, Indigenous Studies, Cultural Resource Management, or other related field

Back knowledge or interest in North American Archeology, Indigenous cultures, and an active interest in preserving cultural resources

Attentiveness to safety protocols

Must be comfortable working in inclement weather and in close proximity to wildlife

Ability and willingness to conduct physically strenuous work outdoors and hike for long hours / distances, over rough terrain, all while carrying heavy equipment

Able and willing to fly in a plane

Willing and able to represent ACE and the partner organization in a professional, positive, and enthusiastic manner

Ability to be both self-directed/work alone, and be a positive, contributing member of a group

US Citizen or Permanent Resident

Willing to undergo and must pass required criminal history checks

A valid driver's license and an insurable driving record (documentation to be provided upon request)

Ability to perform the essential duties of the position with or without reasonable accommodation

ACE Members must verify that they are fully vaccinated for Covid-19 by the time they start their term or request a medical or religious exemption
Preferred
Multi-day backcountry fieldwork skills in remote settings

First Aid and Wilderness First Aid/Wilderness First Responder certifications
To Apply: Please submit your resume, a cover letter demonstrating your interest and experience, and contact information for three professional/academic references to the online application page for this position here: https://usaconservation.applicantpool.com/jobs/. Early consideration will be given as resumes are received. If you have any questions regarding this position please feel free to contact ACE EPIC Program Manager, Jen Wells at jwells@usaconservation.org.
This position will close on Friday March 7, 2022
EEO: American Conservation Experience provides equal employment opportunities (EEO) to all employees and applicants for employment without regard to race, color, religion, sex, national origin, age, disability or genetics. In addition to federal law requirements, American Conservation Experience complies with applicable state and local laws governing non-discrimination in employment in every location in which the company has facilities.
Current Openings for CRDIP Cultural Resources Assistant Katmai National Park Jobs at American Conservation Experience - EPIC
Below are some job listings at American Conservation Experience - EPIC that match the common job title you have selected.
| Opportunity Title | Agency | Location | Employment Type | Program |
| --- | --- | --- | --- | --- |
Sorry, we have no current opportunities. Thanks for your interest and please check back on this site for changes.
To view other job opportunities in our organization, click here: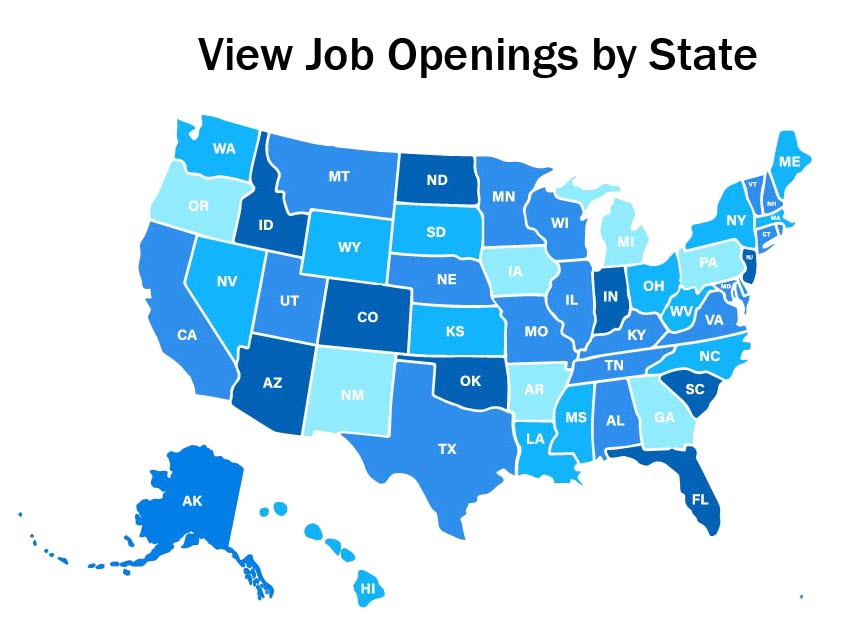 Want to be notified each time a new opportunity is posted? Click here! Subscribe by email to American Conservation Experience - EPIC
 Subscribe in a reader